Guten Abend
Auf dem Weg nach Lübeck sind zur Stunde:
Linie: MS FINNSEA, MS FRIEDRICH RUSS, MS BIRKA EXPORTER, MS TRANSTIMBER

Tramp: MS BALTIC SKIPPER, MS SONORO, MS GALAN, MS LAVINIA, MS TANJA (akt. Pos. südl. Öland, ETA 31.01., 08:00)
Auf Reede liegt:
Über Nacht liegen folgende Schiffe im Hafen:


MS MAGDA D

( V2NA, Antigua and Barbuda, 75 m, IMO 8407228 ) bei Nordgetreide


MS SKYLGE

( PBVJ, Netherlands, 122 m, IMO 9508809 ) am Konstinkai


MS SPIRIT OF BRAZIL

( V7OG5, Marshall Islands, 224 m, IMO 8515740 ) am Rautenbergsilo

MS HELENA

( SCGL, Sweden, 169 m, IMO 8903155 ) am Schlutupkai 2

MS STENA FORECASTER

( SCKZ, Sweden, 195 m, IMO 9214678 ) am Seelandkai

MS SABINA

( OJMJ, Finland, 82 m, IMO 8616635 ) bei Brüggen

Am heutigen Sonntag ging es dann eher ruhig zu. Einziger Neuzugang war ein alter Stammgast, die MS SABINA…die MS KATI blieb leider auf Reede liegen…für morgen erwarten wir dann allerdings mit der KATI zus. fünf Neuzugänge in der Trampfahrt
.
Am Vormittag machte die MS SABINA mit einer Ladung Hafer bei Brüggen fest…sie schien eine interessante Eisfahrt hinter sich zu haben…gegen 15:00 Uhr war man dabei, die Lukendeckel vom Eis zu befreien…Löschbeginn war dann wohl am Abend mit Beginn der Spätschicht: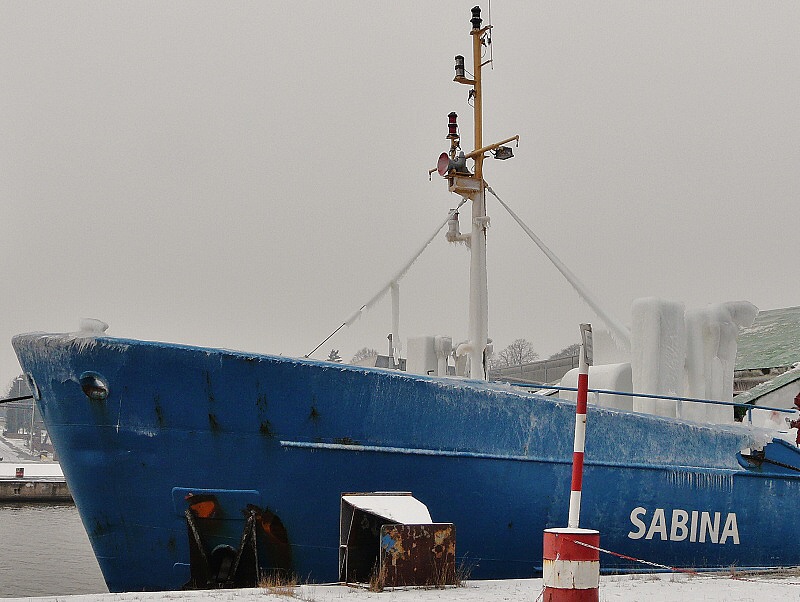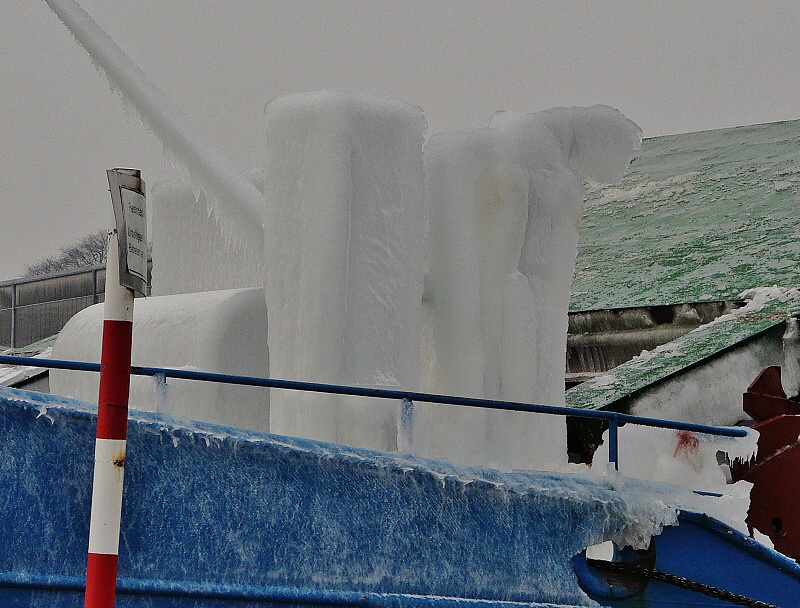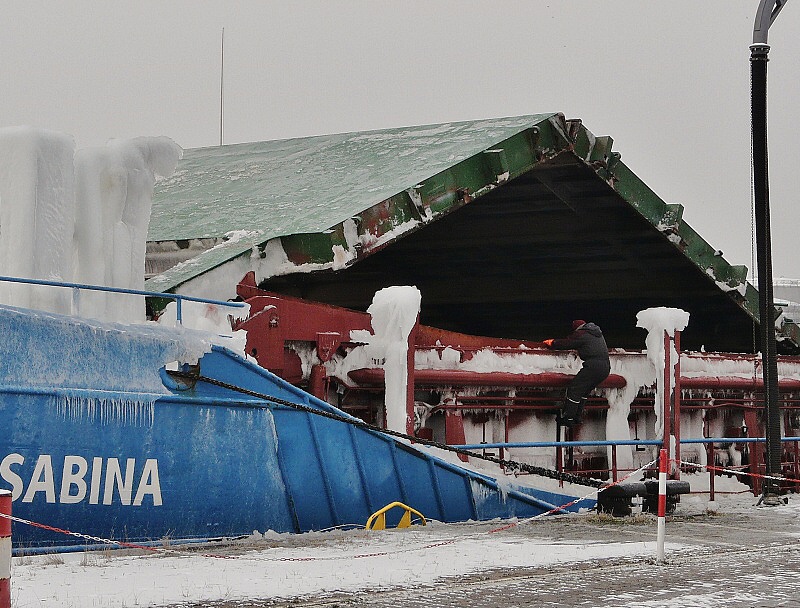 Viele Grüsse
Waterclerk