Guten Abend
Auf dem Weg nach Lübeck sind zur Stunde:

Linie:

MS GENCA, MS TRANSPAPER, MS FINNSEA

Tramp:

MS MAGDA D
MS CARINA ( akt. Pos. nördl. Gotland, ETA 23.10., 14:00)

MS DEO VOLENTE (akt. Pos. noch in Gdansk, avisiert 23.10.)
Auf Reede liegen:

Über Nacht liegen folgende Schiffe im Hafen:
MS HELENA ( SCGL, Sweden, 169 m, IMO 8903155 ) am Schlutupkai 2
MS BIRKA EXPORTER ( OJDA, Finland, 122 m, IMO 8820860 ) am Lehmannkai 2
MS BRIGGA ( V2PS, Antigua and Barbuda, 92 m, IMO 9114713 ) am Konstinkai
MS JAN-V ( V2LA3, Antigua and Barbuda, 80 m, IMO 8504179 ) am Lagerhaus Lübeck
Gestern am späten Nachmittag erreichte die MS VODLA-2 den Konstinkai mit einer Ladung Rundholz…zum Zeitpunkt der Aufnahmen gegen 14:30 Uhr waren die Löscharbeiten in den letzten Zügen…eineinhalb Stunden später ging es raus nach St. Petersburg: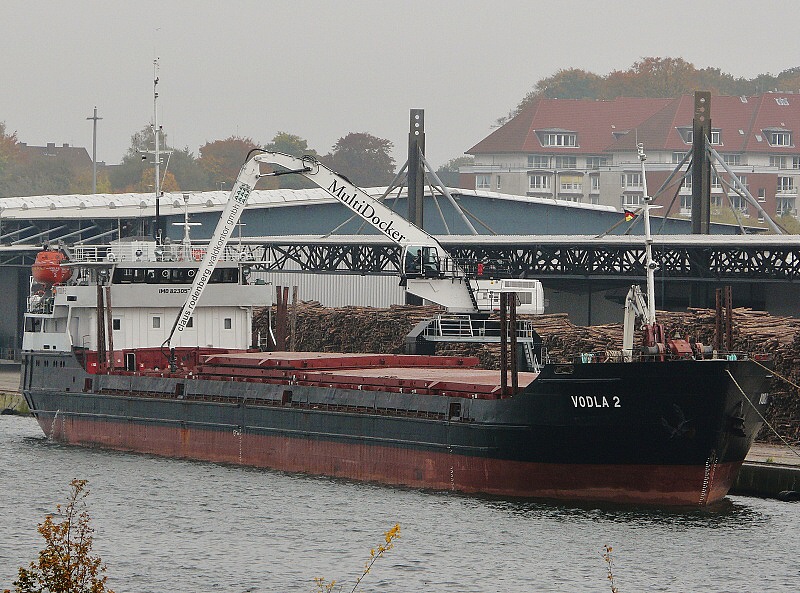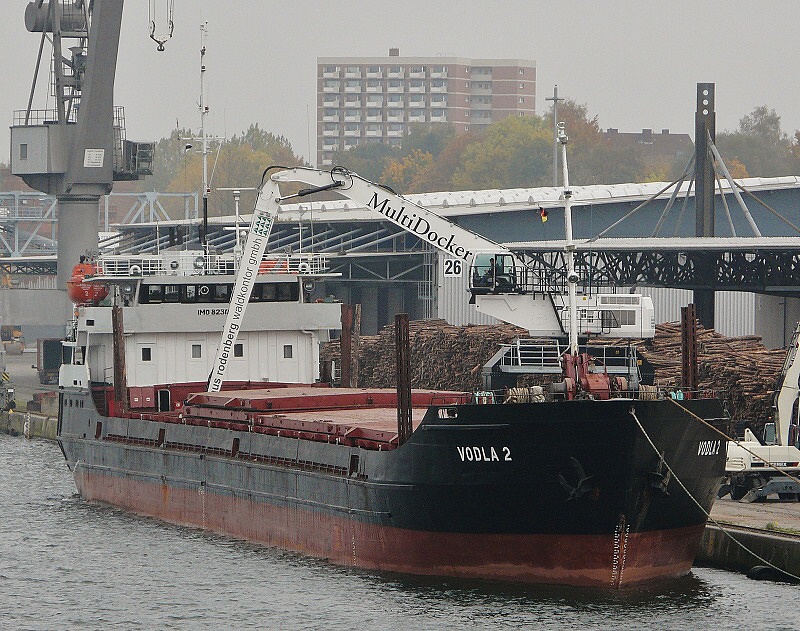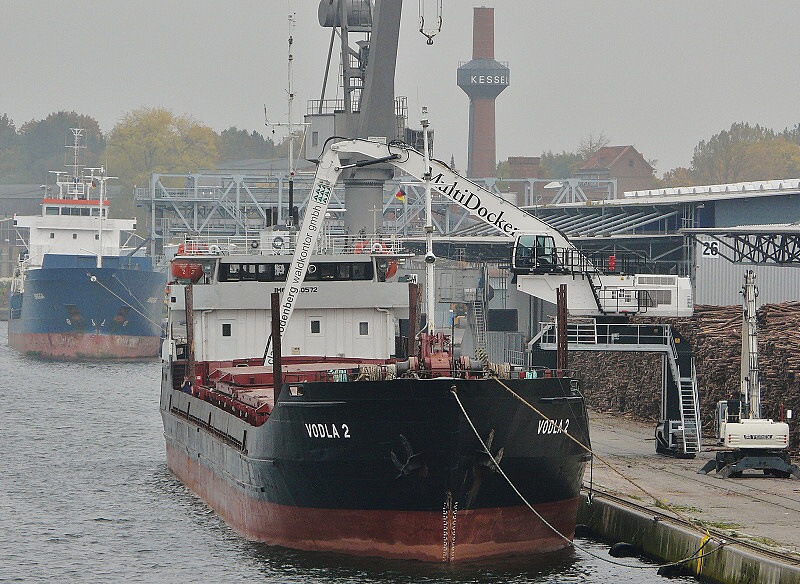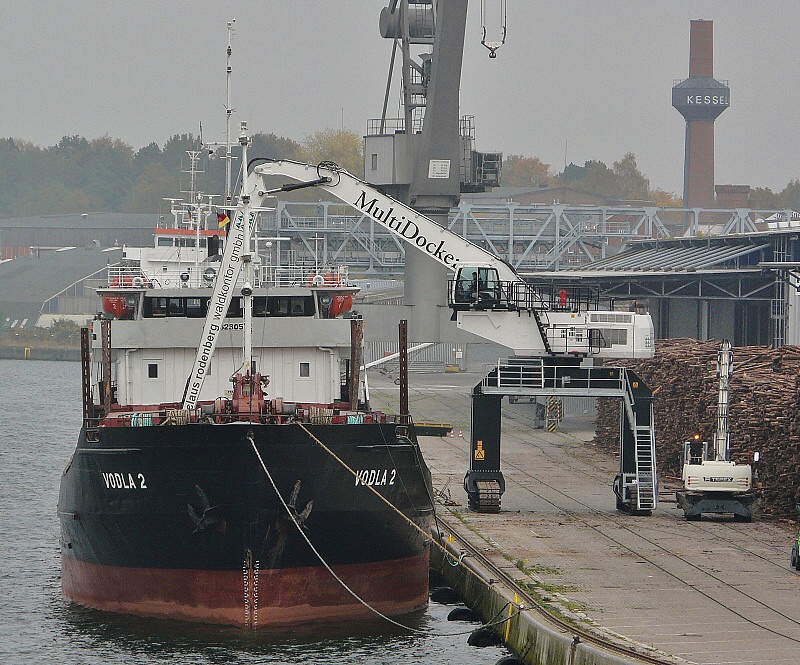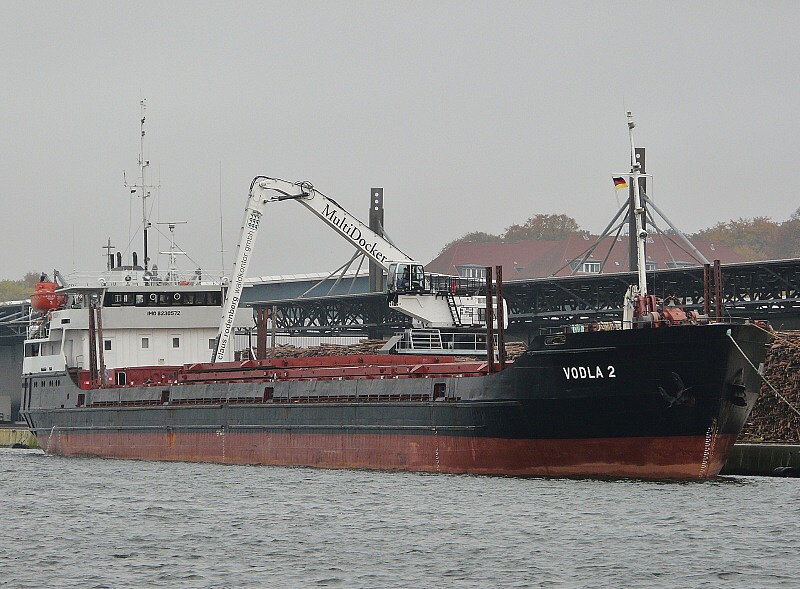 Bei der MS BRIGGA, die ebenfalls noch am Konstinkai liegt, ruhten am Wochenende dagegen die Arbeiten: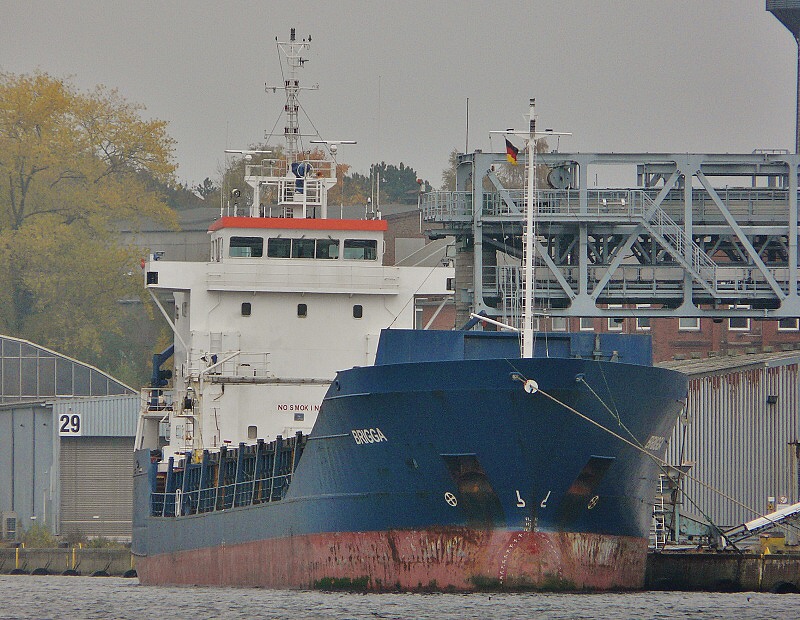 Auch am Lagerhaus Lübeck wurde am Wochenende bzw. in der Samstagnacht gearbeitet, denn die am Samstagnachmittag eingetroffene MS MOSELDIJK lief bereits am späten Sonntagvormittag wieder aus nach Rostock.
Viele Grüsse
Waterclerk