Guten Abend
Auf dem Weg nach Lübeck sind zur Stunde:

Linie:

MS GENCA, MS STENA FORERUNNER, MS FINNPARTNER

Tramp:

MS ATLANTICA HAV (akt. Pos. in Terneuzen, avisiert 06.04.)
Über Nacht liegen folgende Schiffe im Hafen:
MS MEDON ( UHPI, Russian Federation, 114 m, IMO 7008609 ) am Lagerhaus Lübeck
MS MISTRAL ( V2HO, Antigua and Barbuda, 68 m, IMO 6617855 ) bei Nordgetreide
MS PILION ( 8PWL, Barbados, 189 m, IMO 9425825 ) am Rautenbergsilo
MS FINNPULP ( SCIK, Sweden, 187 m, IMO 9212644 ) am Nordlandkai Anl. 1
MS FRIEDRICH RUSS ( V2NC, Antigua and Barbuda, 154 m, IMO 9186417 ) am Nordlandkai Anl. 4
MS TRANSRISOLUTO ( ZDHI4, Gibraltar, 89 m, IMO 9143788 ) am Lehmannkai 1
Auflieger im Hafen:

MS STENA HIBERNIA ( PFSP, Netherlands, 143 m, IMO 9121637 ) am Lehmannkai 2 Querpier
Am frühen Morgen machte die MS TRANSRISOLUTO mit einer Ladung Zellulose am Lehmannkai 1 fest…am heutigen Ostermontag wurde wie hier gegen 12:30 Uhr noch nicht gelöscht: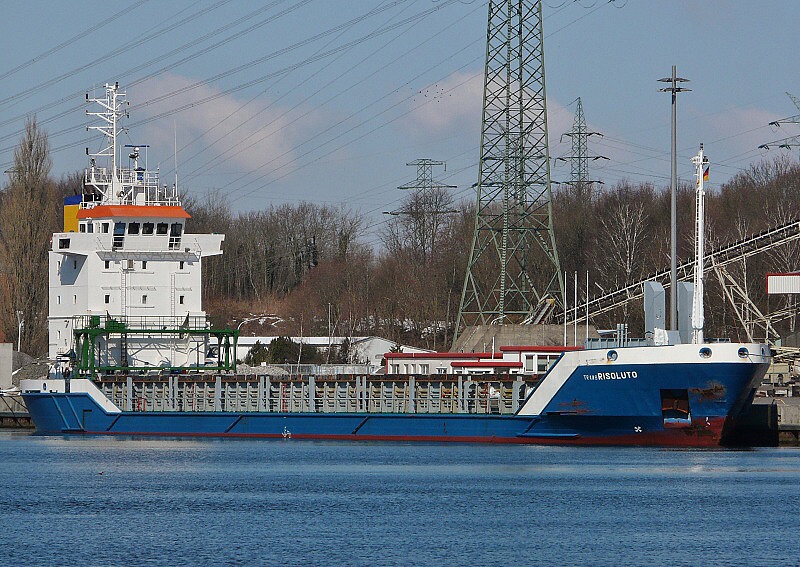 Aus RISOLUTO wurde TRANSRISOLUTO…allerdings noch etwas halbherzig aufgepinselt: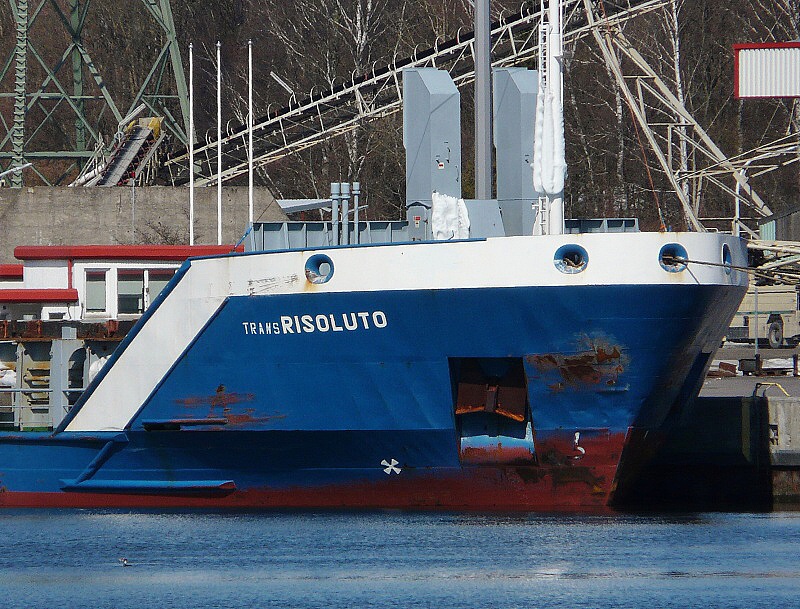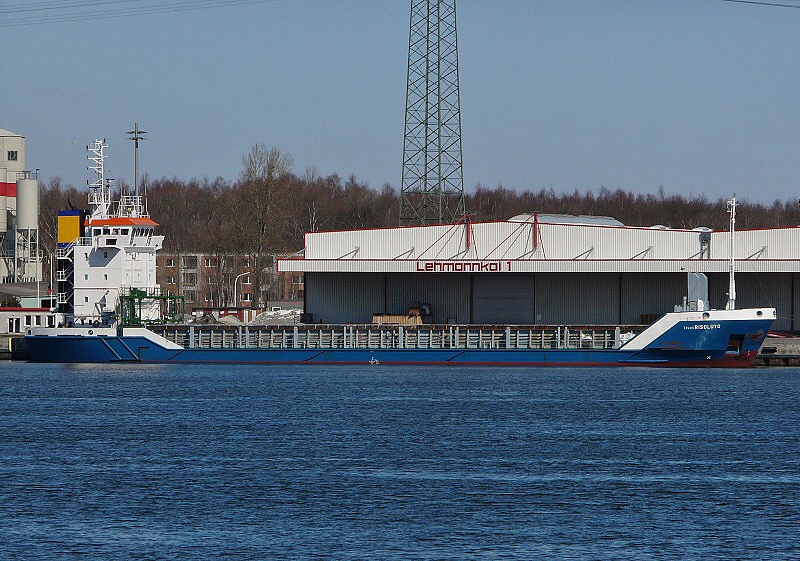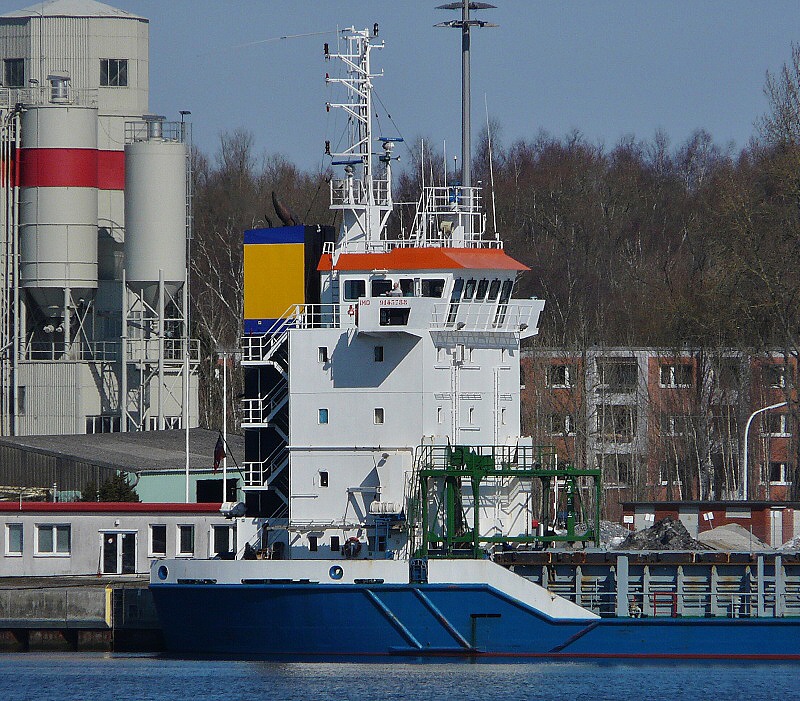 Der Schornstein hat schon die TransAtlantic-Farben…fehlt nur noch das "TA":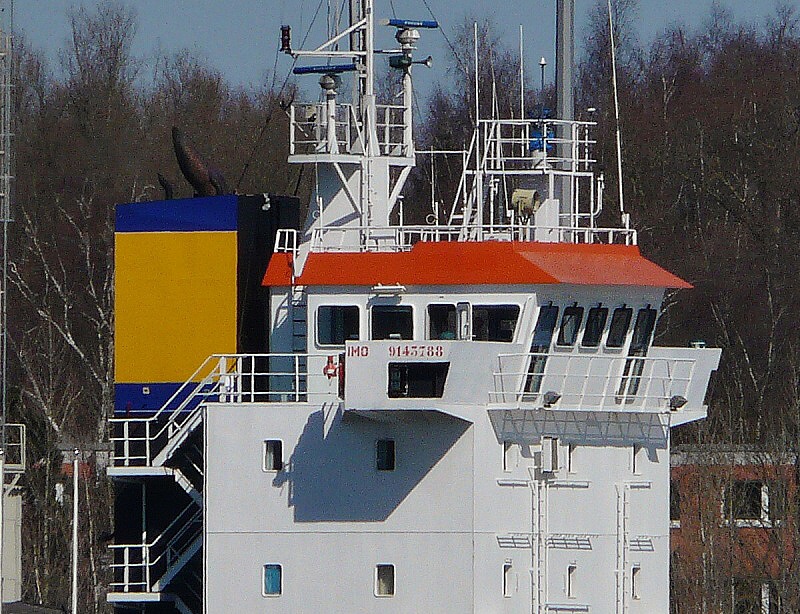 Am Heck ist sie noch komplett "blank"
: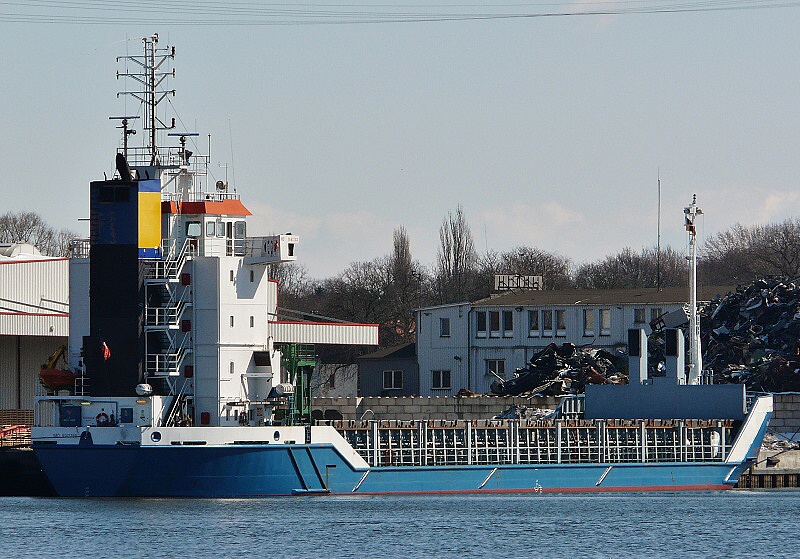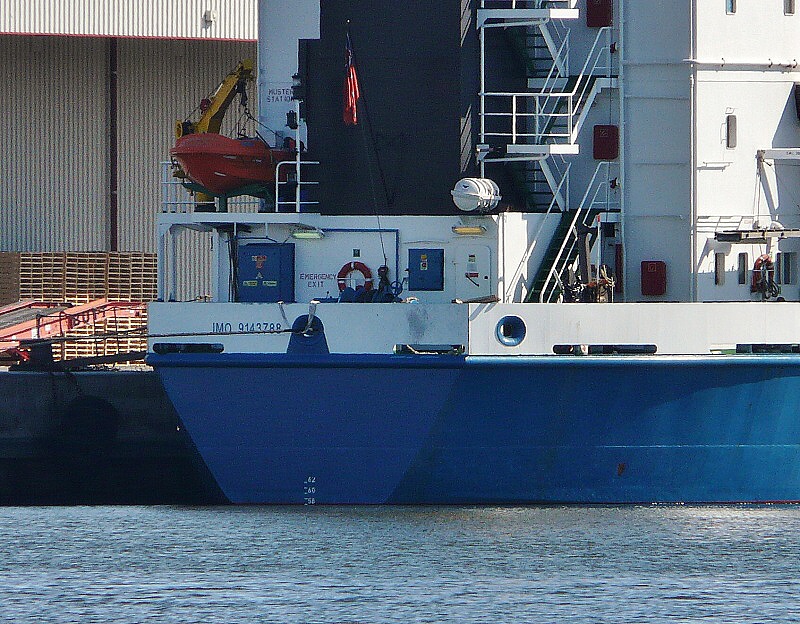 Viele Grüsse
Waterclerk