Guten Abend 🙂
Auf dem Weg nach Lübeck sind zur Stunde:

Linie:
MS TRANSREEL, MS GENCA, MS STENA FORERUNNER, MS ORTVIKEN, MS TRANSTIMBER, MS VOHBURG

Tramp:
MS ST. PAULI (akt. Pos. südl. Oslo, ETA 10.10., 15:00)

Über Nacht liegen folgende Schiffe im Hafen:
MS ROBIJN ( PBEJ, Netherlands, 90 m, IMO 9423669 ) bei Nordgetreide
MS CARINA ( V2UF, Antigua and Barbuda, 86 m, IMO 8914142 ) bei Brüggen
MS BBC ADRIATIC ( V2CY5, Antigua and Barbuda, 116 m, IMO 9378230 ) am LMG-Kai
MS HEINZ G ( V2QE2, Antigua and Barbuda, 89 m, IMO 9536521 ) am Lagerhaus Lübeck
MT AGATH ( 5BDX3, Cyprus, 83 m, IMO 820298 ) am Lagerhaus Lübeck
Auflieger im Lübecker Hafen:
MS HANNA

( 5BGV2, Cyprus, 134 m, IMO 9376048 ) am Querpier Lehmannkai 2
Am Morgen wurde die MS LEHMANN BALTIC am Lagerhaus Lübeck weiter gelöscht: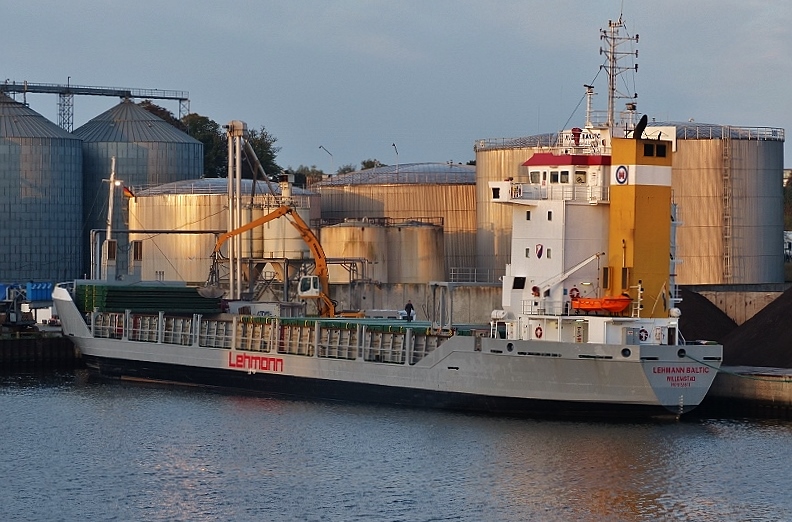 Zur gleichen Zeit lief die MS BBC ADRIATIC nach Lübeck ein…hier passierte sie um 08:05 Uhr die Eric-Warburg-Brücke kurz vorm Anlegen am LMG-Kai: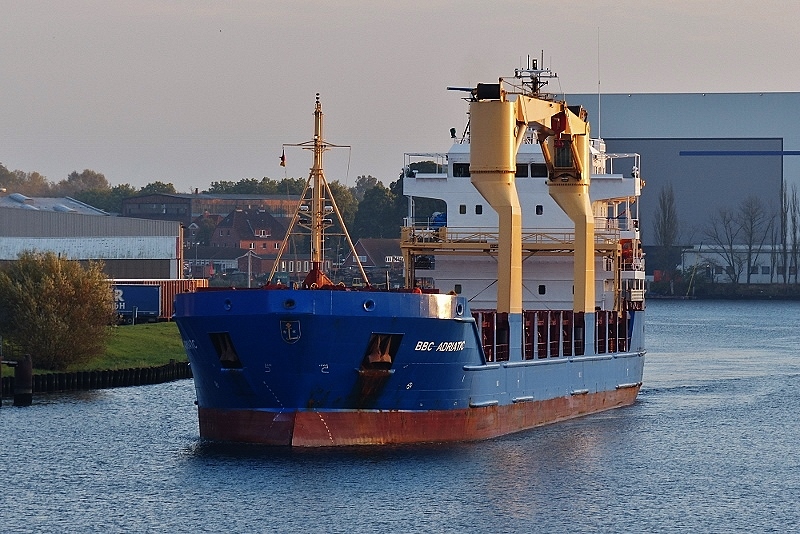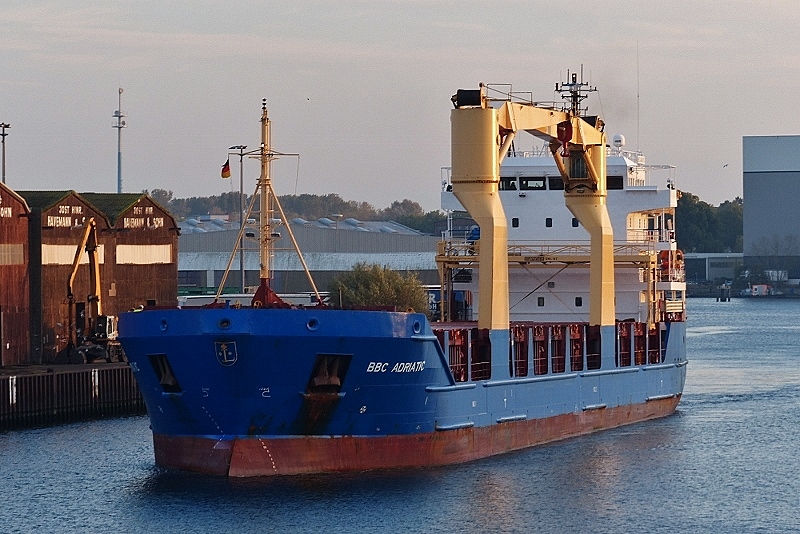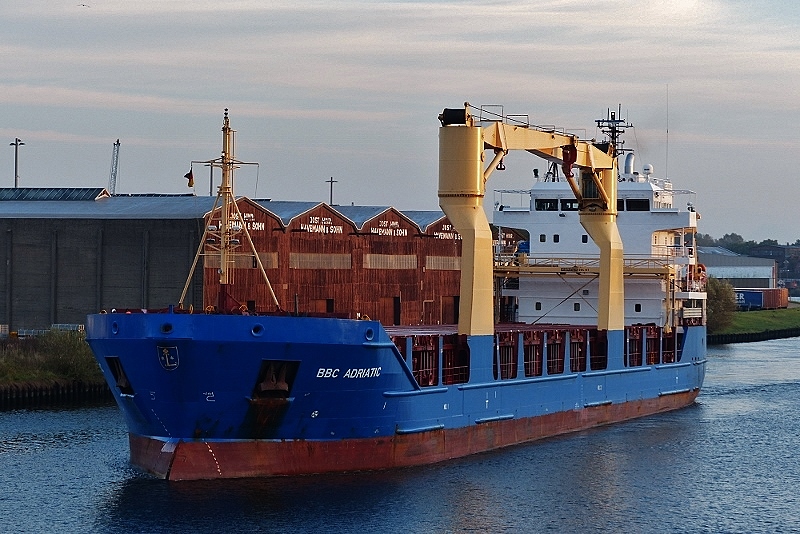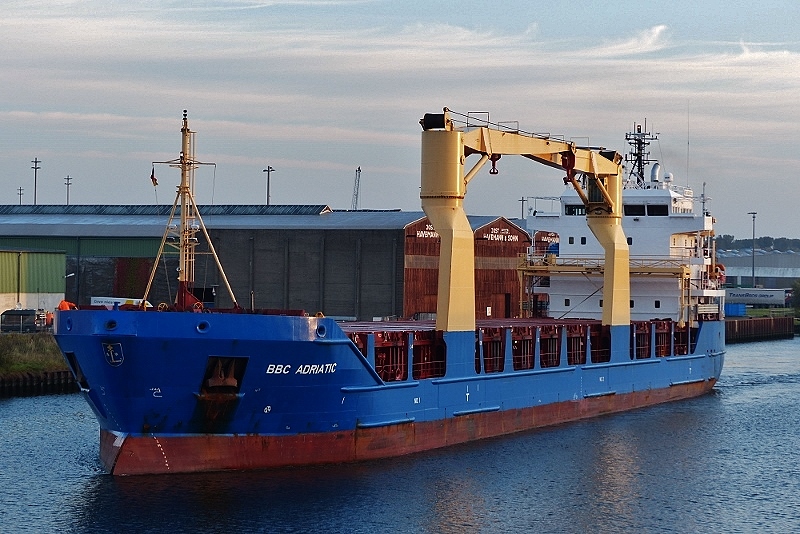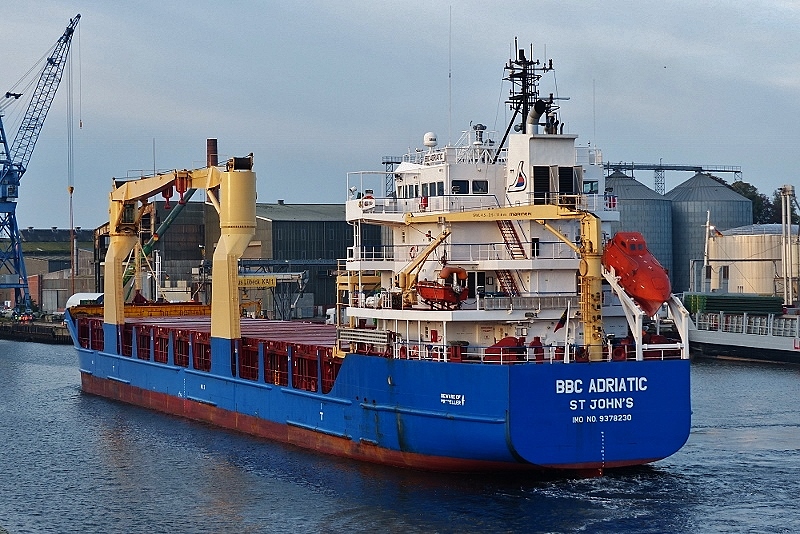 In der Mitte MS HEINZ G:
Alle Bilder freundlichst zur Verfügung gestellt von Skandi…Danke Georg!!!
Viele Grüsse
Waterclerk (z. Zt. Frankfurt am Main)