Guten Abend 🙂
Auf dem Weg nach Lübeck sind zur Stunde:

Linie:
Tramp:
MS ST. PAULI (akt. Pos. Höhe Skagen, ETA 12.11., 08:00)

MS EEMS SPIRIT (akt. Pos. Höhe Terneuzen, ETA 13.11., 07:00)

Über Nacht liegen folgende Schiffe im Hafen:
MS SUSANNE ( PCBF, Netherlands, 83 m, IMO 9279006 ) am Schlutupkai 1
MS LISA D ( V2OK3, Antigua and Barbuda, 74 m, IMO 8205187 ) bei Nordgetreide
MS FRIEDRICH RUSS ( V2NC, Antigua and Barbuda, 154 m, IMO 9186417 ) am Nordlandkai Anl. 4
Auflieger im Lübecker Hafen:
MS HANNA

( 5BGV2, Cyprus, 134 m, IMO 9376048 ) am Querpier Lehmannkai 2
Relativ übersichtlich geht es im Moment im Lübecker Hafen zu…dazu fehlen auch noch die Binnenschiffe seit einer Woche, da der Elbe-Lübeck-Kanal wegen Instandsetzungsarbeiten noch bis zum 17.11.2014 gesperrt ist.
Am frühen Morgen machte die MS SUSANNE mit einer Ladung Dünger am Schlutupkai 1 fest…die Aufnhmen zeigen den Stand der Löscharbeiten gegen 15:30 Uhr: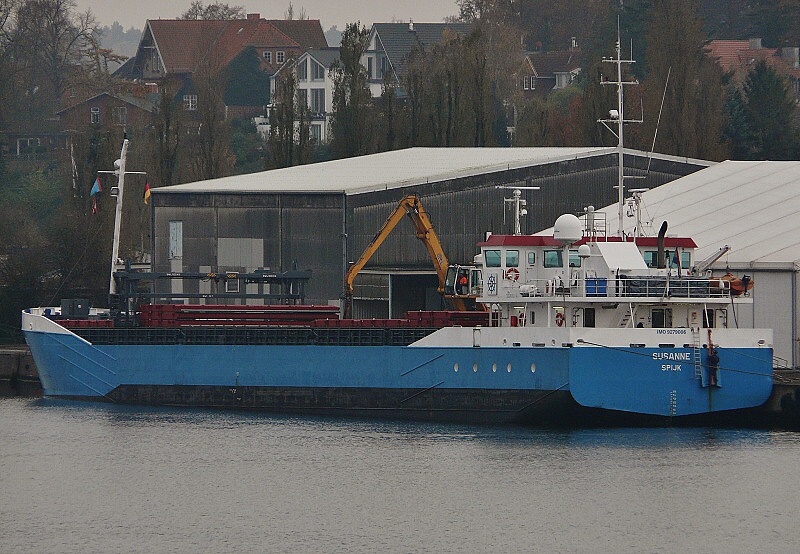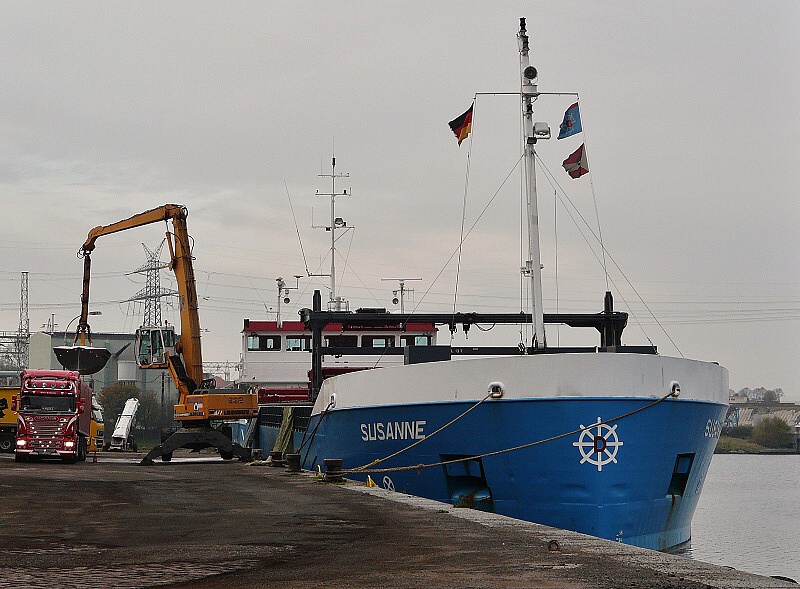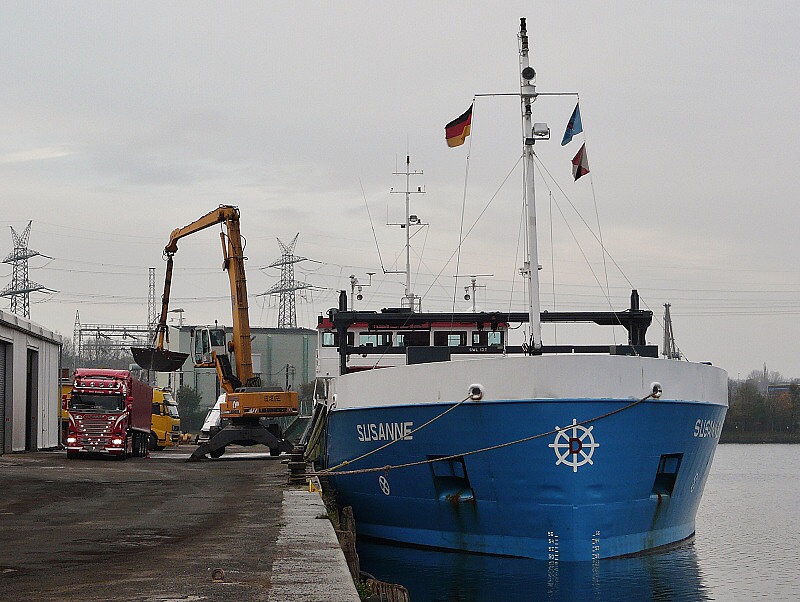 Viele Grüsse
Waterclerk