Tages-Archive:
5. Januar 2019
Guten Abend 🙂
Auf dem Weg nach Lübeck sind zur Stunde:
Linie:
Tramp:
MS ALAND

MS HELENE G (akt. Pos. zw. Gotland und Öland, ETA 07.01., 05:00)
MS SONORO (akt. Pos. noch in Vallvik, ETA verspätet)
Über Nacht liegen folgende Schiffe im Hafen:
MS THURKUS ( 5BZJ2, Cyprus, 88 m, IMO 8915744 ) am Lagerhaus Lübeck
MS CABRERA ( 9HA2474, Malta, 180 m, IMO 9537977 ) am Rautenbergsilo
MS GLOBIA ( J8B2794, St. Vincent and the Grenadines, 66 m, IMO 7823334 ) bei Nordgetreide
Der Bulker CABRERA kam heute morgen noch im Dunklen nach Lübeck rein…Stammgast GLOBIA und die oft hier gesehene THURKUS waren die beiden anderen Neuzugänge…hier wieder das Archiv.
17.08.2010: Die Barge SMIT ANAMBAS (offizielle Bzeichung "Semi-submersible ocean-going transportation barge") am CTL Siems zum Laden der ersten Combisped Containerbrücke…mittlerweile wurde die 115 m lange und 31,60 m breite Barge umgebaut zu einem Kabelverleger und heisst jetzt CABLE ENTERPRISE…sie bekam u.a. komplett neue Aufbauten für Brücke und die Crew und einen eigenen Antrieb: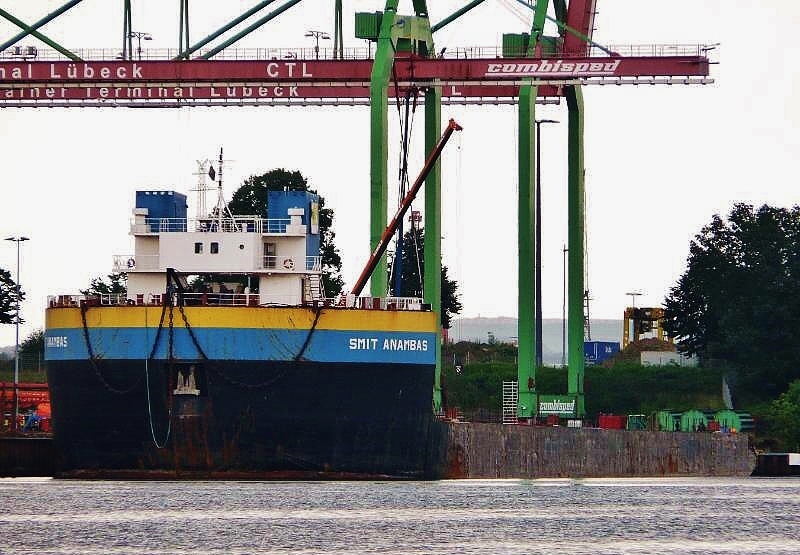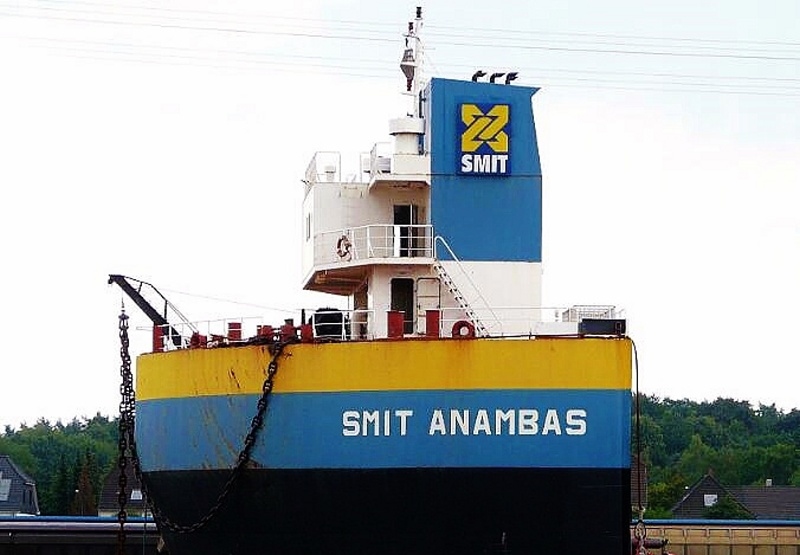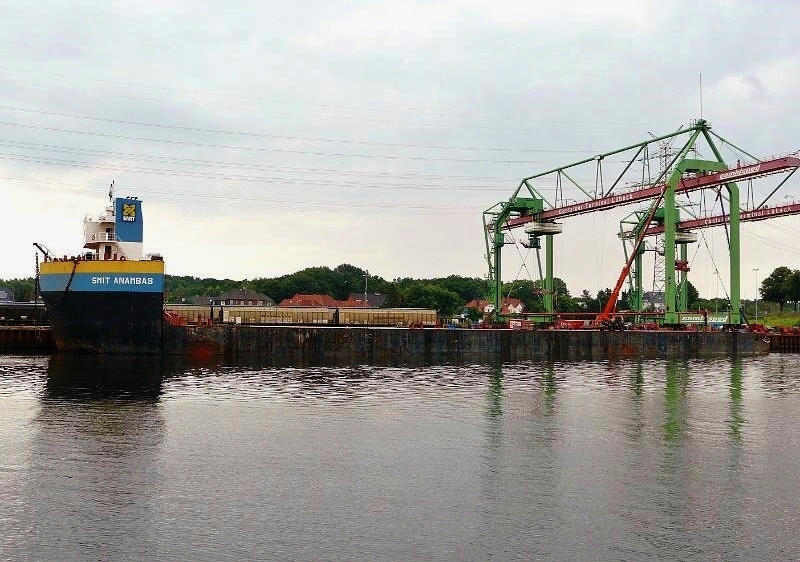 Viele Grüsse
Waterclerk