Tages-Archive:
26. August 2019
Guten Abend 🙂
Auf dem Weg nach Lübeck sind zur Stunde:
Linie:
Tramp:
MS MIRVA VG

MS ROSEBURG
MS MILLERNTOR
MS GLOBIA (akt. Pos. Gdansk ab, ETA 28.08., 08:00)
MS ST. PAULI (akt. Pos. noch in Marstal, ETA 28.08., 11:00)
MS SONORO (akt. Pos. Höhe Gävle, ETA 29.08., 07:00)
Auf Reede liegt:
Über Nacht liegen folgende Schiffe im Hafen:
MS TOLLUND ( SNNG, Poland, 91 m, IMO 9088287 ) bei Brüggen
MS MISTRAL ( V2HO, Antigua and Barbuda, 68 m, IMO 6617855 ) bei Nordgetreide
MS VÄSTERBOTTEN ( 5BHU2, Cyprus, 119 m, IMO 9436226 ) am Lehmannkai 2
MS ALESSANDRA LEHMANN ( V2OS4, Antigua and Barbuda, 90 m, IMO 9290684 ) am ehem. Havemannkai
BORE SEA ( PDFR, Netherlands, 195 m, IMO 9443554 ) am Seelandkai
Am frühen Morgen lief die MS PLUTO mit einer Ladung Kalk nach Lübeck ein…um 07:15 Uhr passierte sie den Lehmannkai 2 in Richtung Lagerhaus Lübeck:
Zur gleichen Zeit lagen die MS MISTRAL bei Nordgetreide…: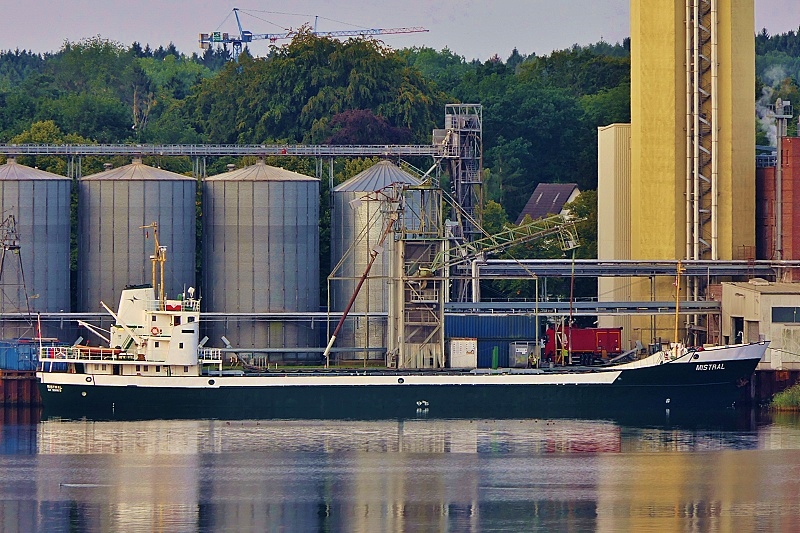 …und die MS VINTERLAND am Schlutupkai 2: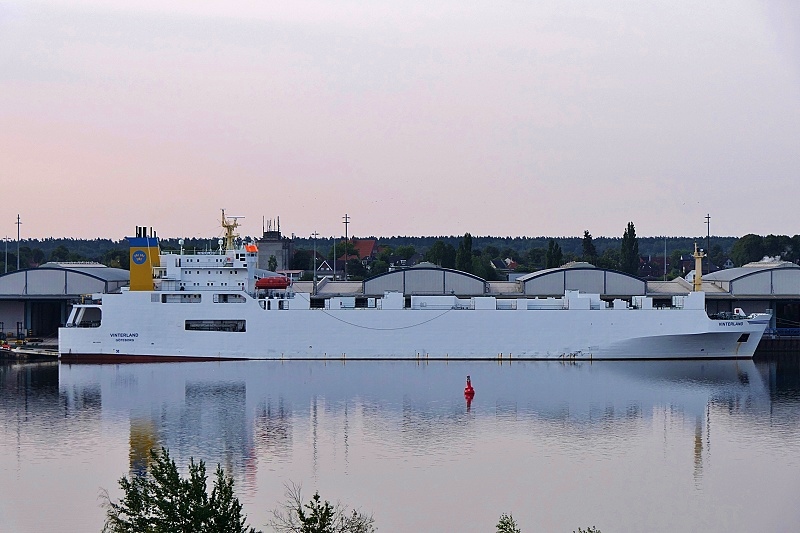 In aller Frühe war mein Spotterfreund und Schiffsmakler Malte Classens vor Ort und hielt diese Eindrücke fest…zur gleichen Zeit war auf der anderen Seite der Trave mein Spotterfreund Bernd unterwegs…vielen Dank euch Beiden 🙂 .
Bernd hielt die MS BULKNES beim Löschen einer Restpartie Splitt am Lehmannkai 3 fest und ebenfalls den Eingang der MS PLUTO:

Viele Grüsse
Waterclerk