Tages-Archive:
4. Juni 2020
Guten Abend 🙂
Auf dem Weg nach Lübeck sind zur Stunde:
Linie:
MS SOLONG, MS GENCA, MS TAVASTLAND, MS FIONA SEA

Tramp:
MS SONORO

MS NORRLAND

MS MISTRAL

Über Nacht liegen folgende Schiffe im Hafen:
MS NESTOR ( V2AA8, Antigua and Barbuda, 90 m, IMO 9234305 ) bei Nordgetreide
MS STELLAR MAESTRO ( V2QK8, Antigua and Barbuda, 146 m, IMO 9549566 ) am Nordlandkai Anl. 1
MS REEPERBAHN ( V2GW3, Antigua and Barbuda, 92 m, IMO 8607725 ) am Konstinkai
Besuch/Überlieger/Auflieger:
MS CAROLINE RUSS ( CQBF, Portugal, 154 m, IMO 9197533 ) am Lehmannkai 2 Querkai
MS KEIT ( 9HA4591, Malta, 90 m, IMO 9333450 ) am Konstinkai
Am frühen Morgen lief die MS LADY CHRISTINA von Brüggen aus…gegen 07:00 Uhr passierte sie den Lehmannkai 2 in Richtung Riga: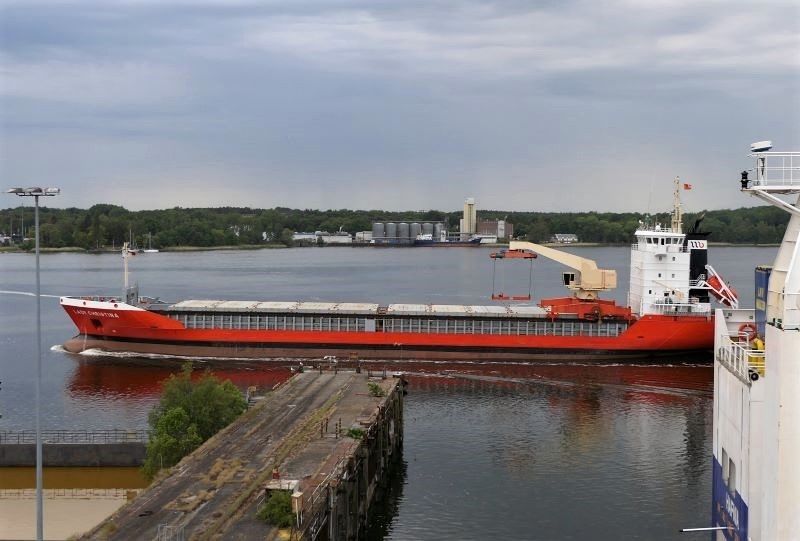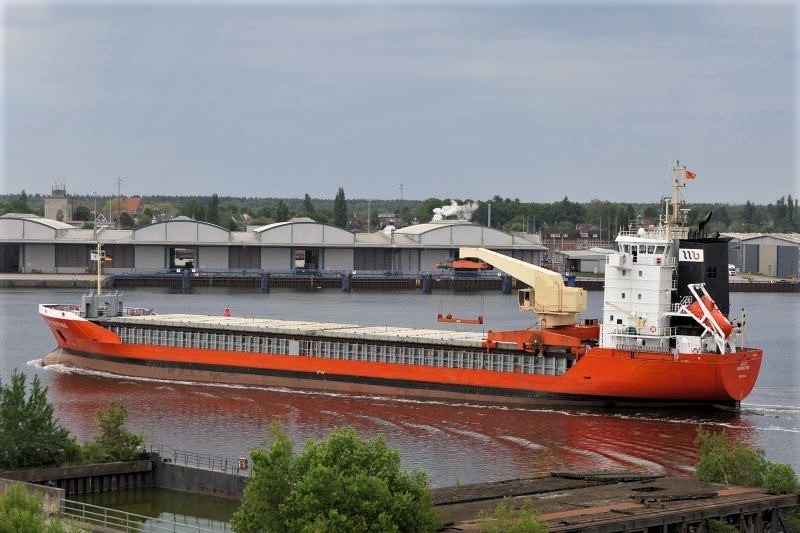 Zu Dienstbeginn konnte mein Spotterfreund und Hafenprofi Malte Classens gerade noch die Kamera aktivieren und schickte dem Port-Diary diese beiden Aufnahmen…lieben Dank 🙂 .
Viele Grüsse
Waterclerk