Guten Abend 🙂
Auf dem Weg nach Lübeck sind zur Stunde:
Linie:
MS BORE SEA, MS HAFNIA SEA

Tramp:
MS HALLAND
MS INA LEHMANN

MS REBECCA HAMMANN (akt. Pos. Höhe Borkum, ETA 24.07., 07:00)

MS JÜTLAND (akt. Pos. nördl. Gotland, ETA 24.07., 16:00)
Über Nacht liegen folgende Schiffe im Hafen:
MS REEPERBAHN ( V2GW3, Antigua and Barbuda, 92 m, 8607725 ) am Konstinkai
MS GLOBIA ( J8B2794, St. Vincent and the Grenadines, 66 m, IMO 7823334 ) bei Nordgetreide
MS MILLERNTOR ( DDHP2, Germany, 90 m, IMO 9265665 ) am Konstinkai
MS EMMA ( 5BTM4, Cyprus, 105 m, IMO 9285433 ) am Lehmannkai 3
MS EEMS CARRIER ( PFHD, Netherlands, 85 m, IMO 9148142 )am Lagerhaus Lübeck
Besuch/Überlieger/Auflieger:
MS CAROLINE RUSS ( CQBF, Portugal, 154 m, IMO 9197533 ) am Lehmannkai 2 Querkai
MS ST. PAULI ( V2HG3, Antigua and Barbuda, 92 m, IMO 8214358 ) am Konstinkai
MS NYLAND ( 5BNH2, Cyprus, 119m, IMO 9436240 ) am Lehmannkai 2
Am Nachmittag lief die MS CONTAINERSHIPS VI vom CTL Siems aus…gegen 17:35 Uhr passierte sie die Herreninsel auf dem Weg nach Helsinki:
Fünf Minuten später folgte die mit Rundholz beladene MS ADRIATA in Richtung Inkoo:
Zur selben Zeit lag die MS GENCA noch in Abfertigung am Seelandkai…im Hintergrund der Lübecker "Sommer" 😉 :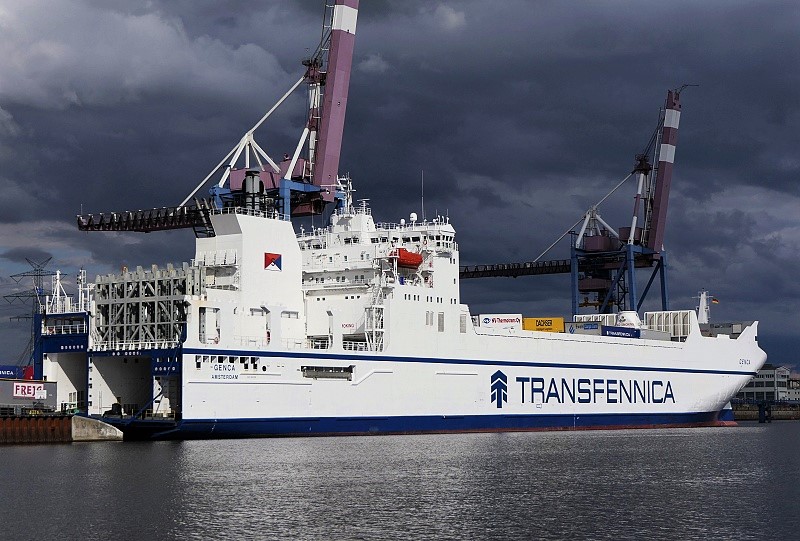 Nach Feierabend war mein Spotterfreund und Hafenprofi Malte Classens noch aktiv und hielt das Geschehen in Herrenwyk fest…lieben Dank dafür 🙂 .

Viele Grüsse
Waterclerk