Guten Abend
Auf dem Weg nach Lübeck sind zur Stunde:
Linie:
Tramp:
MS BALTIC SAILOR (von Kopenhagen)

MS DOLFIJN (akt. Pos. Höhe Norderney, ETA 16.10., 02:00)
MS CAPELLA (akt. Pos. nordöstl. Gotland, ETA 17.10., 02:00)
MS JÜTLAND (akt. Pos. Höhe Stockholm, ETA 17.10., 09:00)
Über Nacht liegen folgende Schiffe im Hafen:
MS LARGONA ( J8TE9, St. Vincent and the Grenadines, 64 m, IMO 7713345 ) bei Nordgetreide
MS AVOCA ( CQWD, Portugal, 86 m, IMO 9184421 ) am Rautenbergsilo
Besuch/Überlieger/Auflieger:
Am Nachmittag lief die MS LARGONA in Ballast nach Lübeck ein…gegen 14:00 Uhr passierte sie Schlutup auf ihrem Weg zu Nordgetreide:
Zur selben Zeit lag die MS NYLAND noch unter Restentlöschung am Lehmannkai 2…drei Stunden später ging es raus nach Skulte: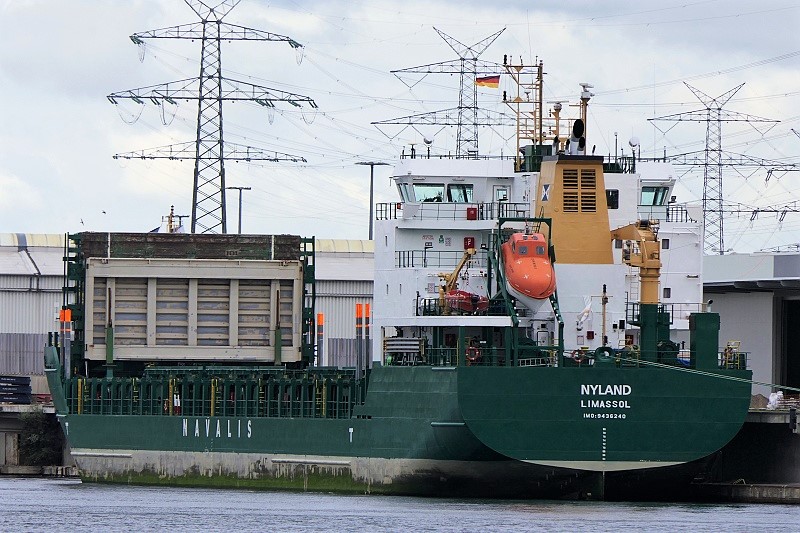 Auch heute war mein Spotterfreund und Hafenprofi Malte Classens unterwegs und stellte dem Port-Diary seine Aufnahmen zur Verfügung…lieben Dank dafür
.
Viele Grüsse
Waterclerk