Guten Abend
Auf dem Weg nach Lübeck sind zur Stunde:
Linie:
MS BORE SEA, MS LINDA, MS TAVASTLAND

Tramp:
MS NINA (akt. Pos. zwischen Varkaus und Vyborg, ETA 18.01., 11:00)
Über Nacht liegen folgende Schiffe im Hafen:
MS DOLCE VITA ( V7FR9, Marshall Islands, 180 m, IMO 9697155 ) am Rautenbergsilo
MS GLOBIA ( J8B2794, St. Vincent and the Grenadines, 66 m, IMO 7823334 ) bei Nordgetreide
MS RIX GULF ( CQAT9, Portugal, 92 m, IMO 9396701 ) am Schlutupkai 1
MS LIANNE ( V2CP4, Antigua and Barbuda, 80 m, IMO 9422275 ) am Lagerhaus Lübeck
MS STARNES ( V2HF7, Antigua and Barbuda, 190 m, IMO 9858424 ) am Lehmannkai 3
Besuch/Überlieger/Auflieger:
MS VINTERLAND ( SLRP, Sweden, 166 m, IMO 8515893 ) am Nordlandkai Anl. 4
Seit Dienstagabend liegt die MS RIX GULF mit einer Ladung Dünger am Schlutupkai 1…die Aufnahme zeigt den Stand der Löscharbeiten gegen 13:30 Uhr: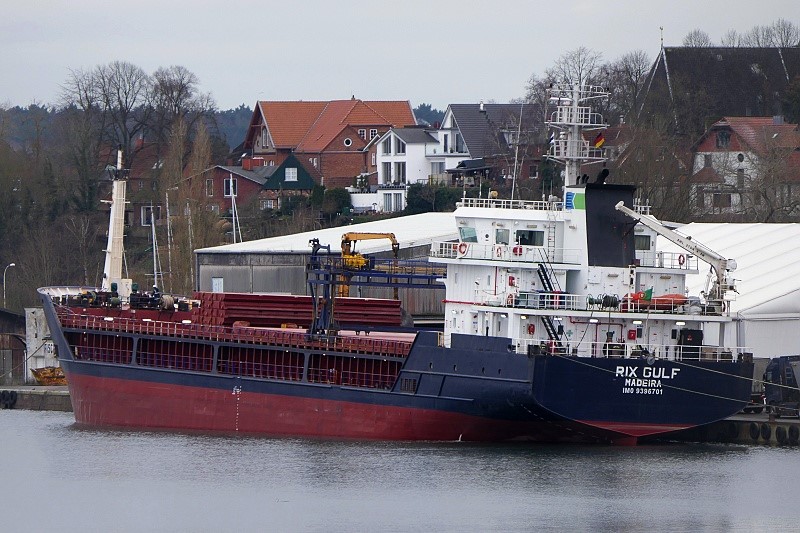 Das Bild des Tages verdankt das Port-Diary meinem Spotterfreund und Hafenprofi Malte Classens…lieben Dank 🙂 .
Viele Grüsse
Waterclerk