Guten Abend
Auf dem Weg nach Lübeck sind zur Stunde:
Linie:
MS FINNSKY, MS EXPORTER, MS CORONA SEA, MS SPIRIT

Tramp:
MS ANOUK (akt. Pos. zw. Klaipeda und Bornholm, ETA 14.02., 01:00)

MS LARGONA (akt. Pos. Gdansk ab, ETA 14.02., 16:00)
MS STELLAR MAESTRO (akt. Pos. Höhe nördl. Brest, ETA 15.02., 08:00)
MS NORRLAND (akt. Pos. Örnsköldsvik, ETA 15.02., 14:00)
MS THE WISE (akt. Pos. kurz vor Gibraltar, ETA 20.02., 13:00)
Über Nacht liegen folgende Schiffe im Hafen:
MS COSTAMAR ( CQIK9, Portugal, 100 m, IMO 9552020 ) bei Brüggen
MS WARBER ( PILF, Netherlands, 95 m, IMO 9467201 ) am Konstinkai
MS LISTERHAV ( OZ2164, Faeroe Islands, 88 m, IMO 9131589 ) am Lehmannkai 1
MS SEELAND ( DFTZ, Germany, 88 m, IMO 9228930 ) am Rautenbergsilo
MS MERITA ( CQYA, Portugal, 99 m, IMO 8422034 ) am Nordlandkai Anl. 2
MS GLOBIA ( J8B2794, St. Vincent and the Grenadines, 66 m, IMO 7823334 ) bei Nordgetreide
MS PINTA ( ZDFC8, Gibraltar, 82 m, IMO 9063299 ) am Lehmannkai 3
Besuch/Überlieger/Auflieger:
Am Vormittag lief die MS SEELAND nach Lübeck ein…gegen 11:15 Uhr passierte sie den Lehmannkai 2 in Richtung Rautenbergsilo:
Letztes Leuchten dann am Nachmittag gegen 17:00 Uhr…am Konstinkai lagen die Binnenschiffe SPARTAKUS und CATHARINA…: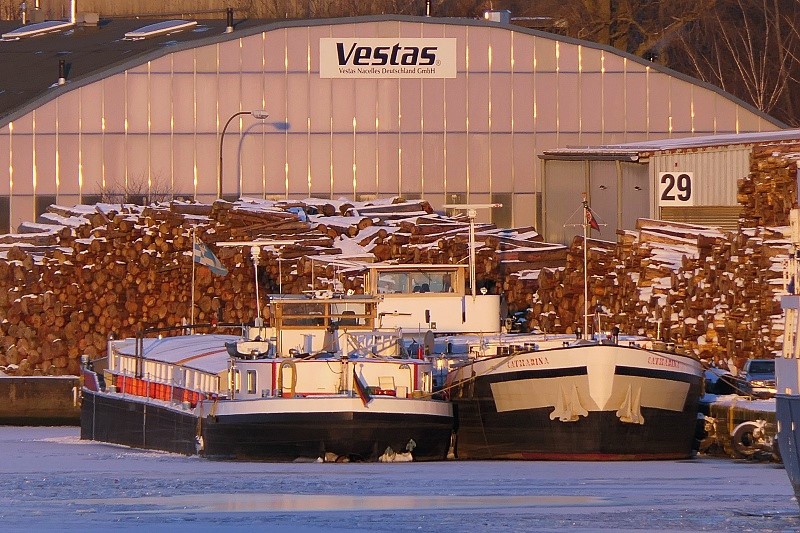 …und die MS WARBER unter Beladung einer Partie Kaolin für Rauma: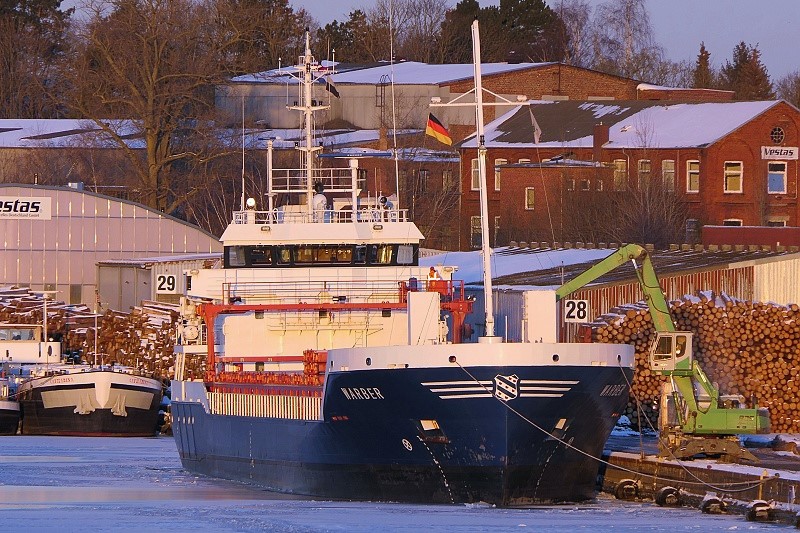 Auch heute war mein Spotterfreund Malte Classens unterwegs und schickte dem Port-Diary diese Aufnahmen…lieben Dank 🙂 .

Viele Grüsse
Waterclerk