Guten Abend
Auf dem Weg nach Lübeck sind zur Stunde:
Linie: MS TRANSEUROPA, MS STENA FORERUNNER, MS MISIDA
Tramp: MS CRANZ (kurz vor Travemünde), MS VOLGA 44 (akt. Pos. Höhe Dunkerque, ETA 21.12., 13:00), MS ATLANTICA HAV (avisiert 21.12.)
Über Nacht liegen folgende Schiffe im Hafen:
MS HANS LEHMANN ( V2EB6, Antigua and Barbuda, 140 m, IMO 9406702 ) am Lehmannkai 2
MS ANTONIA B ( V2DF9, Antigua and Barbuda, 97 m, IMO 8318128 ) am CTL in Siems
MS FINLANDIA ( DEAK2, Germany, 158 m, IMO 8002640 ) am Nordlandkai Anl. 6
Nach dem grossen Schnee kam dann heute der dicke Nebel…also weiterhin kaum eine Chance auf eine vernünftige Berichterstattung
.
Heute vormittag machte die MS LINE mit Rundholz am CTL in Siems fest…Nebel und wabernde Nebelschwaden über dem Wasser erlaubten nur eine einzige Fotoperspektive…die Aufnahme ist von 14:00 Uhr…am späten Abend ging es schon wieder raus nach Ystad: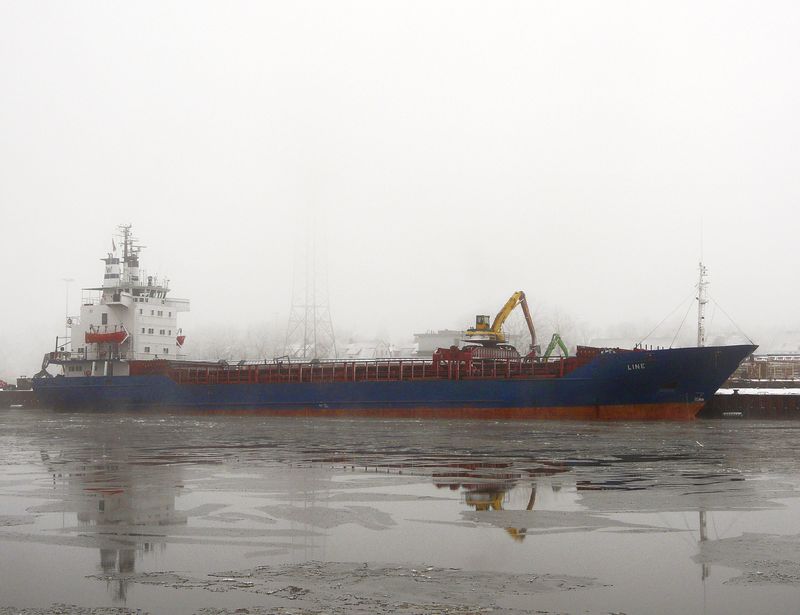 Viele Grüsse
Waterclerk