Guten Abend
Auf dem Weg nach Lübeck sind zur Stunde:
Linie: MS STENA FORERUNNER, MS HELENA
Tramp: MS ATLANTICA HAV, MS FU AN HAI (akt. Pos. Höhe Gulf of Biscaya, ETA 24./25.12)
Über Nacht liegen folgende Schiffe im Hafen:
MS HANS LEHMANN ( V2EB6, Antigua and Barbuda, 140 m, IMO 9406702 ) am Lehmannkai 2
MS FINLANDIA, jetzt SNAV CAMPANIA ( DEAK2, Germany, 158 m, IMO 8002640 ) am Nordlandkai Anl. 6
MS CAROLINE RUSS ( V2OC, Antigua and Barbuda, 154 m, IMO 9197533 ) am Nordlandkai Anl.4
MS BALTICA ( DEAJ2, Germany, 157 m, IMO 8813154 ) am Nordlandkai Anl. 2
MS LISA D ( V2OK3, Antigua and Barbuda, 74 m, IMO 8205187 ) am Lehmannkai 2
MS TRANSRUSSIA ( DHCO2, Germany, 180 m, IMO 9010151 ) am Lehmannkai 2
MS GENCA ( PHKD, Netherlands, 205 m, IMO 9307372 ) am Seelandkai
Neues von der MS FINLANDIA…die folgenden Aufnahmen zeigen den Stand der Dinge heute um 11:35 Uhr.
Auch heute lag sie noch am Anl. 6…es wird voraussichtlich morgen an Anl. 1 verholt um auch die Steuerbordseite vom Finnlines-Schriftzug zu "befreien". Im Moment ist sie auf der Steuerbordseite ein "No-Name-Schiff"
: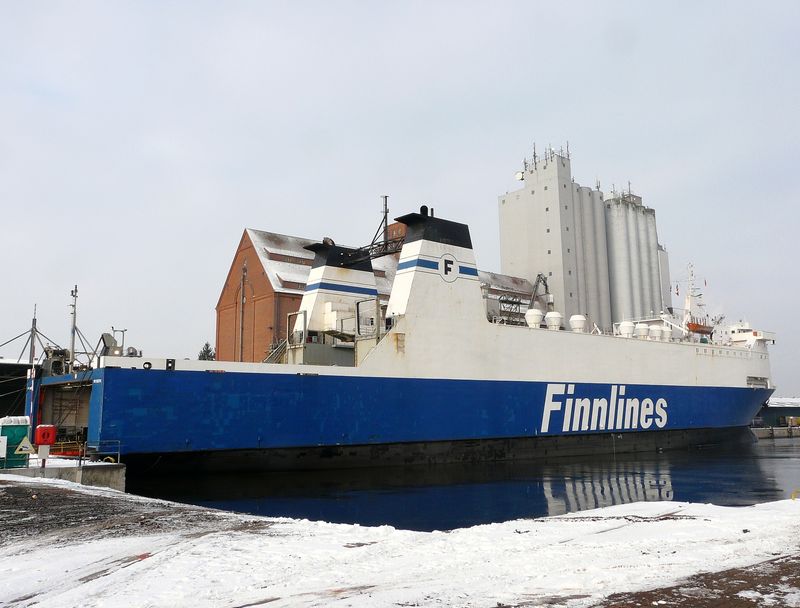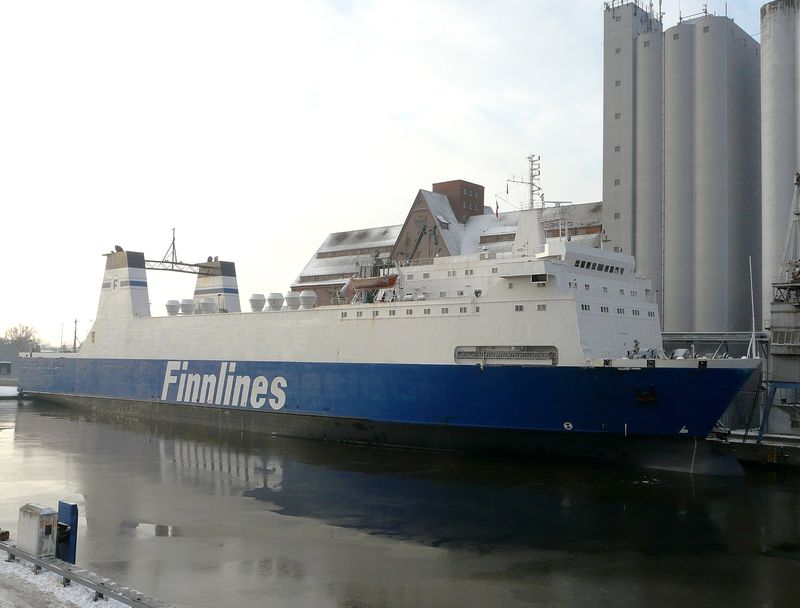 Die Tafel mit dem FINLANDIA-Schriftzug hinter der Brücke wurde entfernt: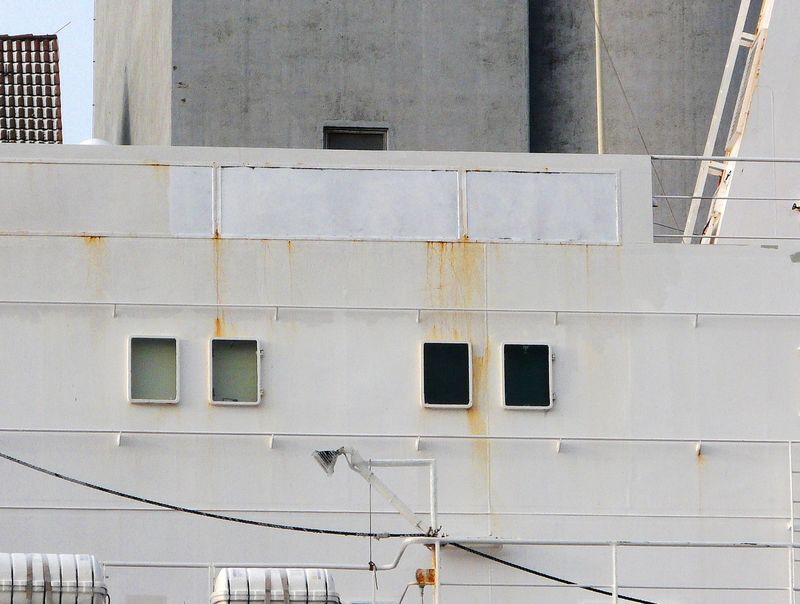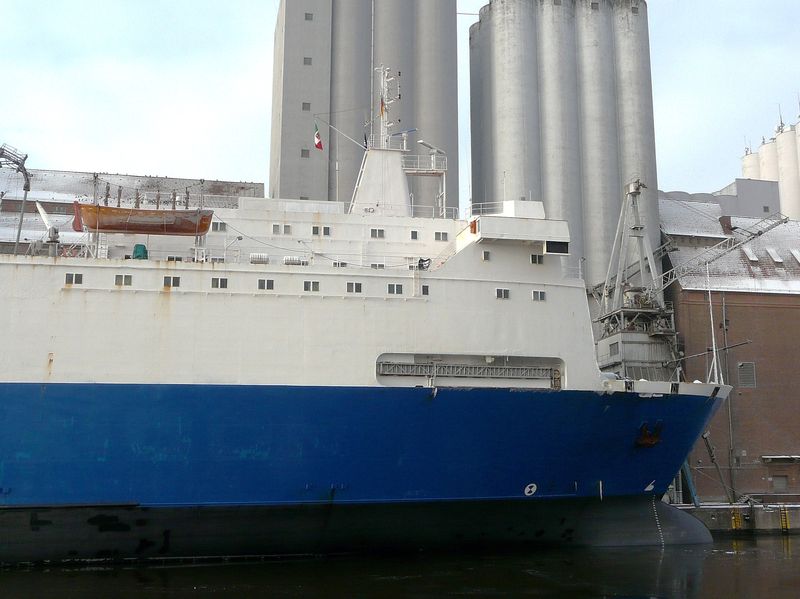 Auf der Backbordseite am Heck prangt schon der neue Name und IMO-No.: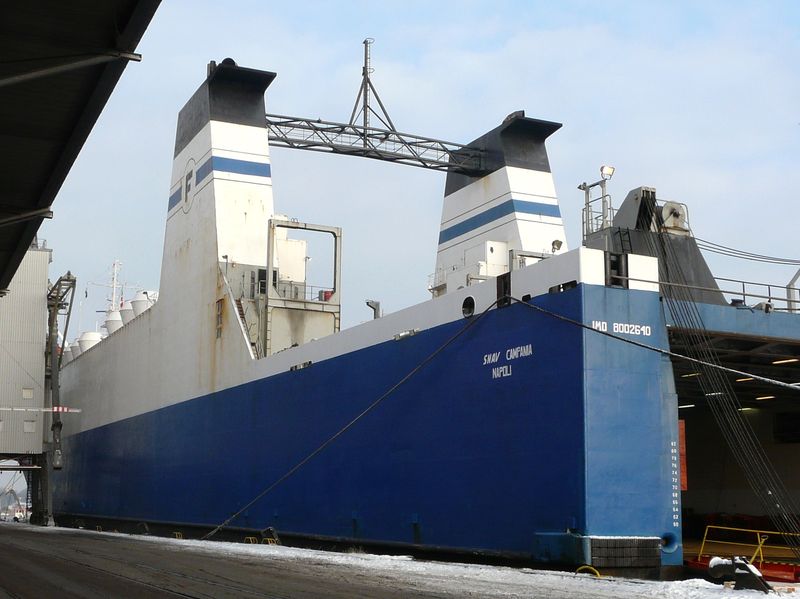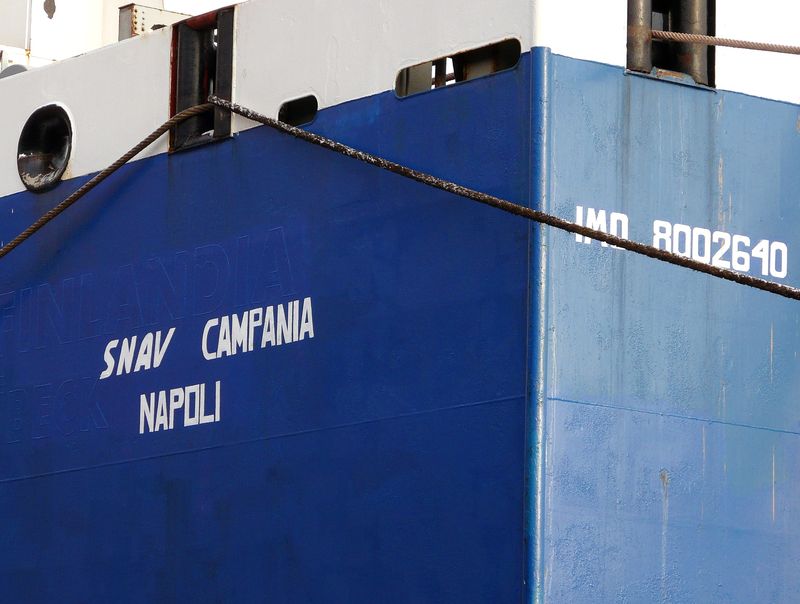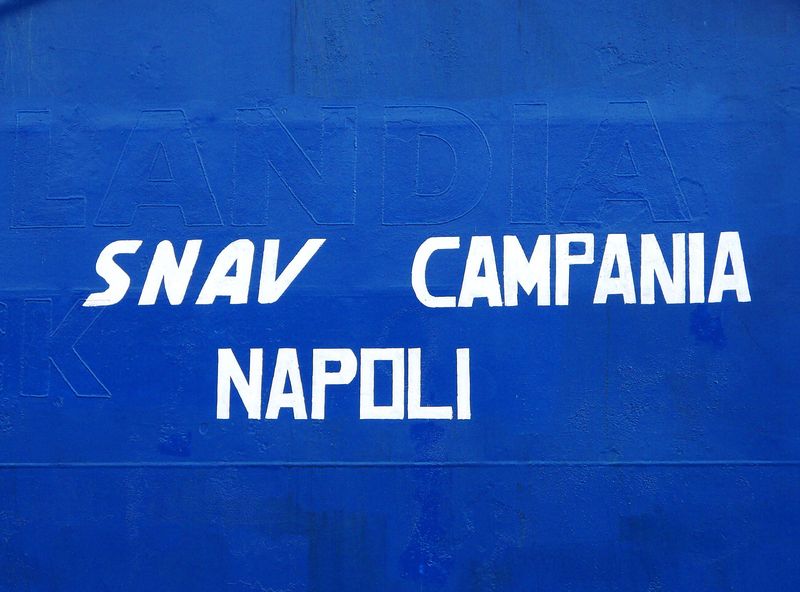 Vorn am Bug war man gerade dabei, den neuen Namen anzubringen…fällt für meinen Geschmack sehr klein aus…ähnlich wie bei der TRANSRUSSIA: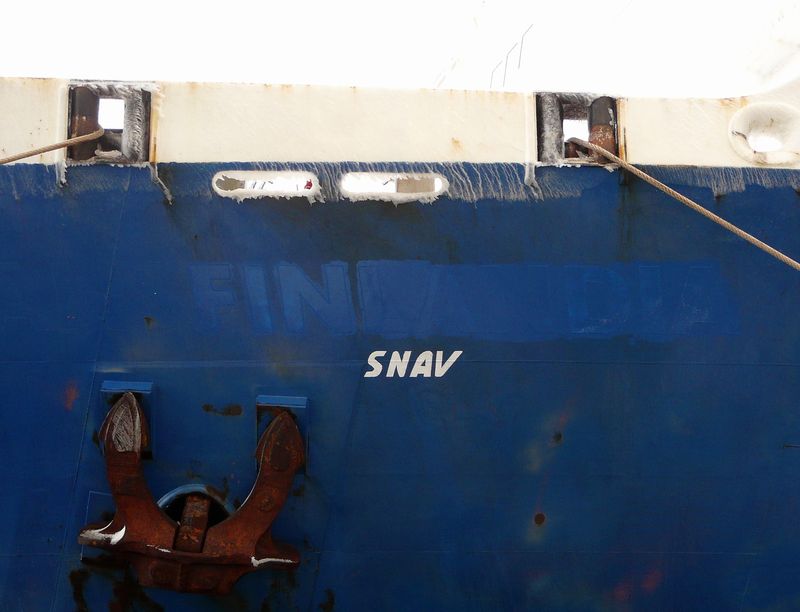 Berichterstattung wird fortgesetzt……..
Heute mittag machte die MS RISOLUTO mit Zellulose am Lehmannkai 1 fest…um 15:30 Uhr waren die Löscharbeiten im Gange: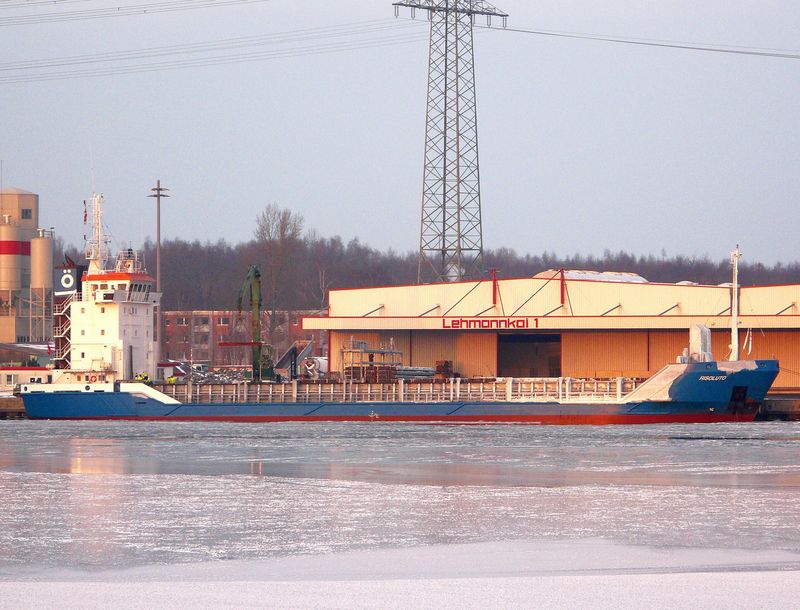 Den Eingang der MS VOLGA 44 gibt es aus Zeitgründen dann morgen im Bericht.
Viele Grüsse
Waterclerk