Guten Abend
Auf dem Weg nach Lübeck sind zur Stunde:
Linie: MS TRANSRUSSIA
Tramp: MS JANIS (akt. Pos. noch in Klaipeda, avisiert 31.12.)
Über Nacht liegen folgende Schiffe im Hafen:
MS HANS LEHMANN ( V2EB6, Antigua and Barbuda, 140 m, IMO 9406702 ) am Lehmannkai 2
MS TRI STAR ( E5U2201, Cook Islands, 105 m, IMO 7703247 ) am Lehmannkai 3
MS BALTICA ( 9HA2607, Malta, 157 m, IMO 8813154 ) am Konstinkai
MS TRANSEUROPA ( DMKC, Germany, 183 m, IMO 9010175 ) am Nordlandkai Anl. 2
MS GENCA ( PHKD, Netherlands, 205 m, IMO 9307372 ) am Seelandkai
MS LARGONA ( J8TE9, St.vincent and the Grenadines, 93 m, IMO 7713345 ) jetzt bei Nordgetreide
MS STENA FORERUNNER ( SBJP, Sweden, 195 m, IMO 9227259 ) am Seelandkai
MS FU AN HAI ( 3EZG4, Panama, 177 m, IMO 9576014 ) am Rautenbergsilo
Heute früh erreichte nach langer Zeit mal wieder die MS BIRKA CARRIER Lübeck und den Nordlandkai Anl. 1…am Nachmittag war der kurze Abstecher beendet und es ging wieder auf See Richtung Hull…alle Aufnahmen in diesem Bericht sind von 11:45 Uhr: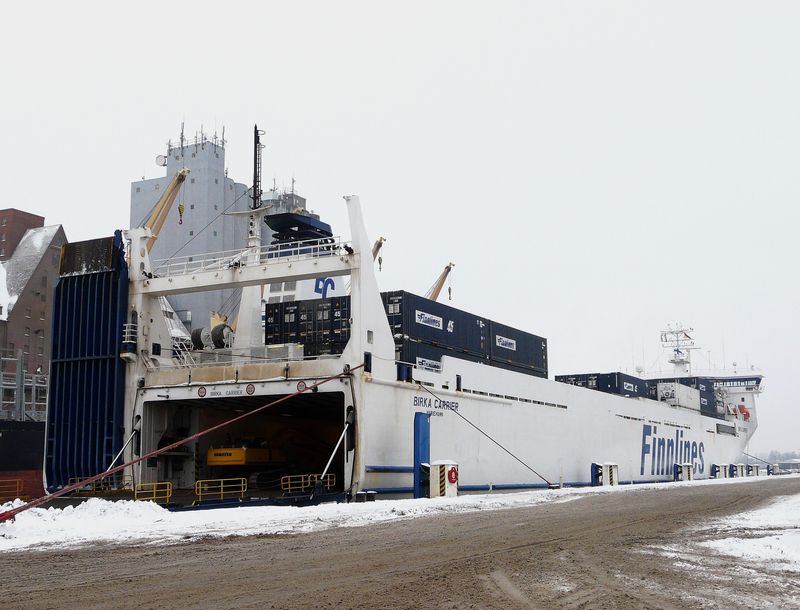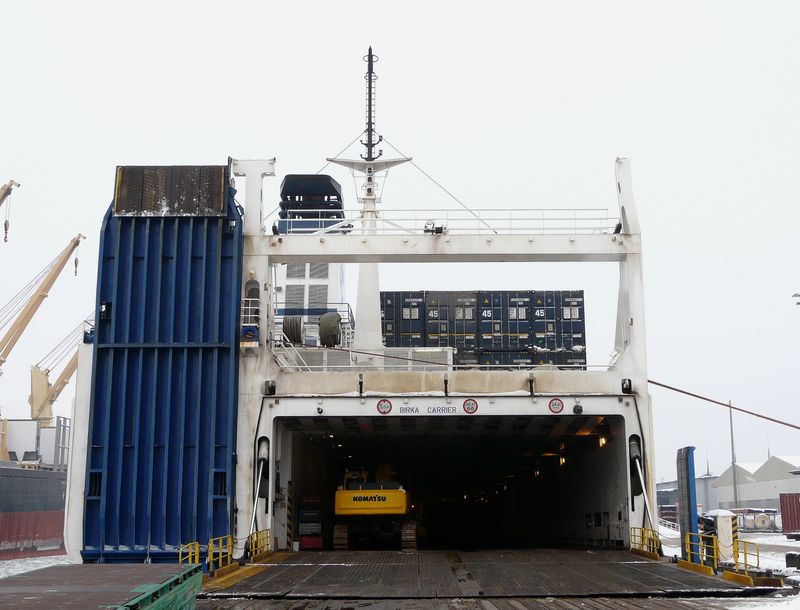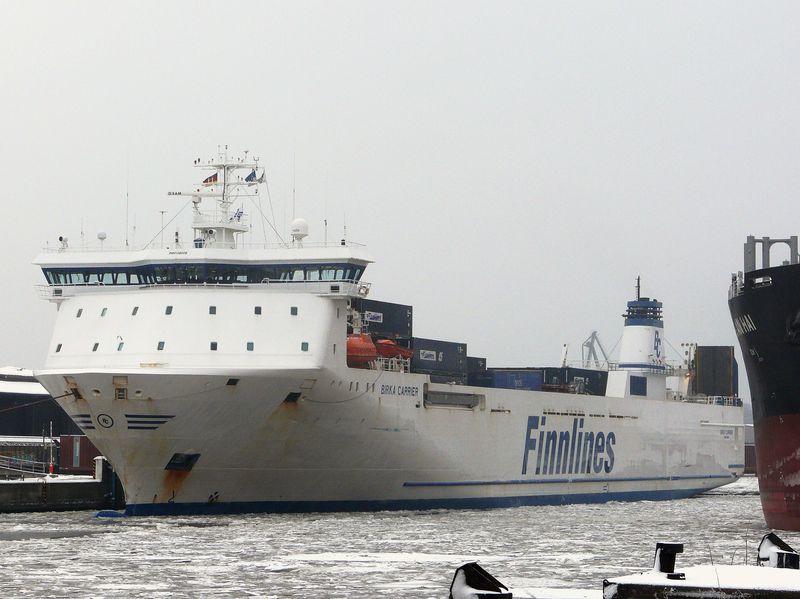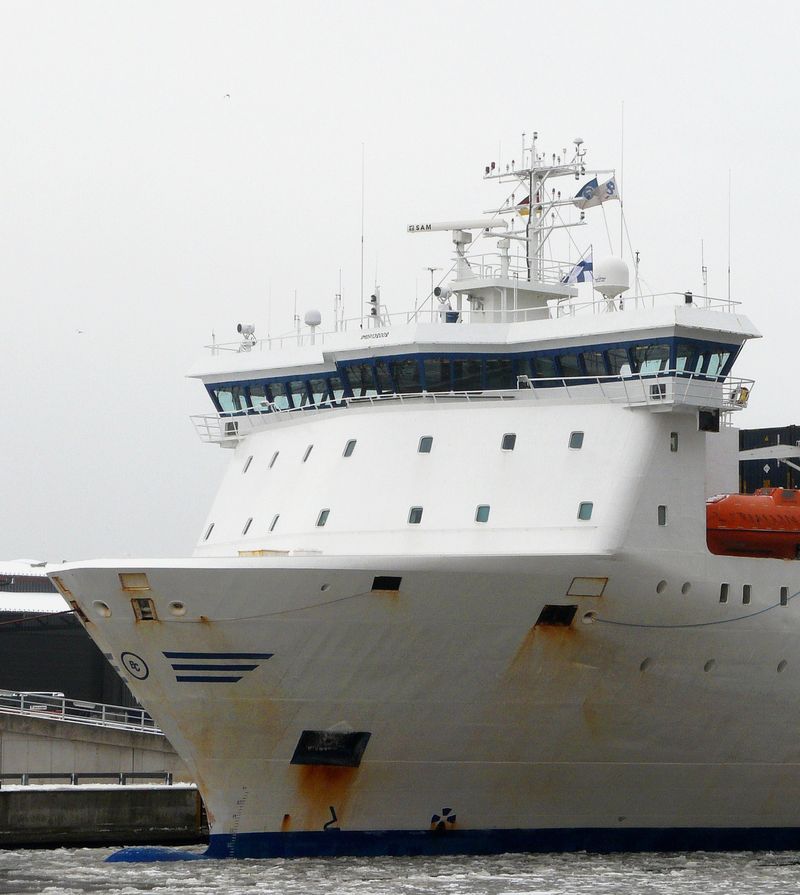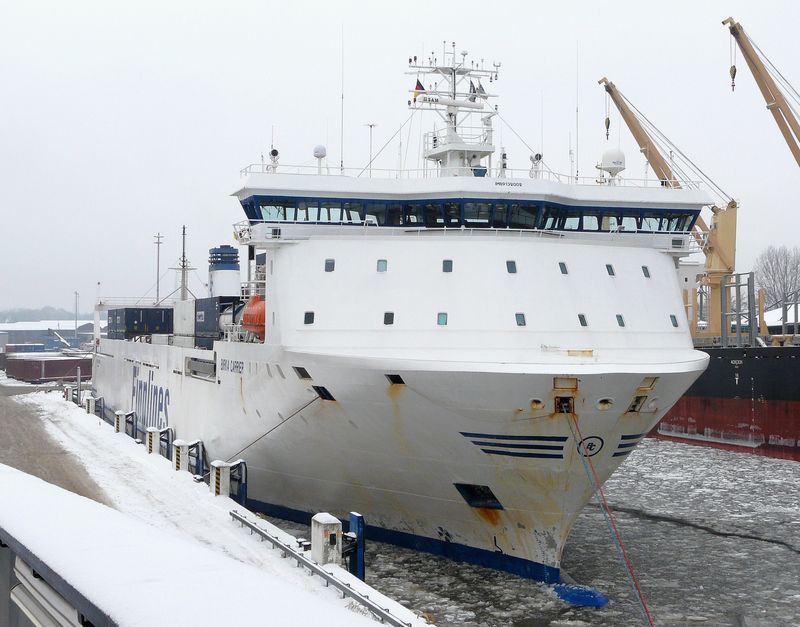 BIRKA CARRIER und TRANSEUROPA verhinderten heute die optimale Sicht auf den grössten Bulker-Besuch in diesem Jahr, die 2010 gebaute MS FU AN HAI…falls die Sicht es erlaubt gibt es dann morgen weitere Bilder im Tagesbericht
: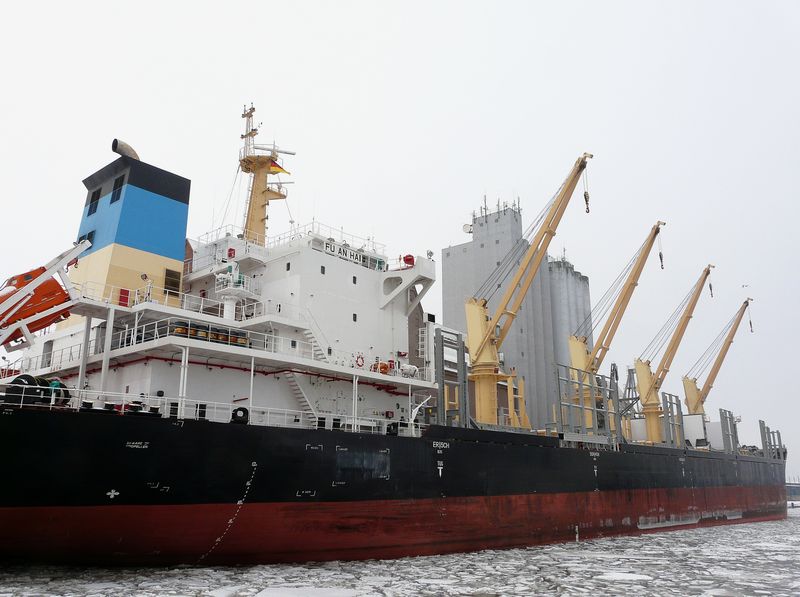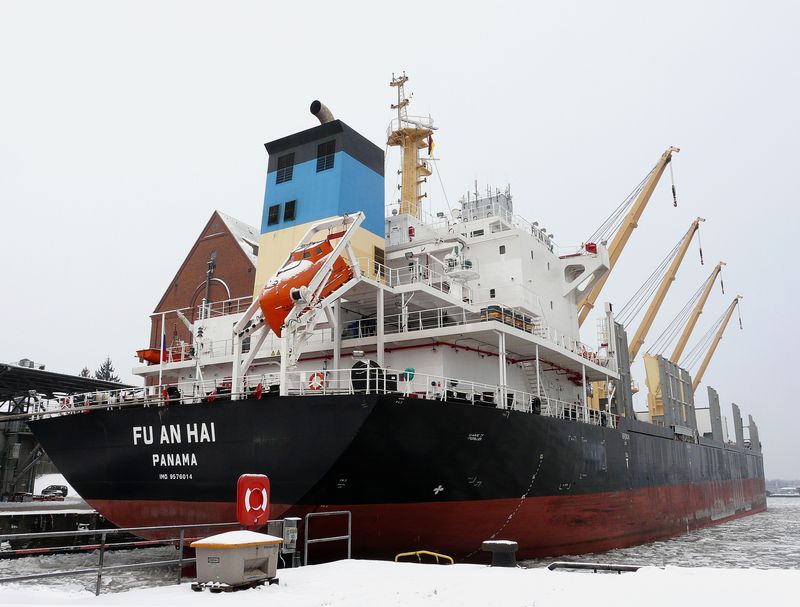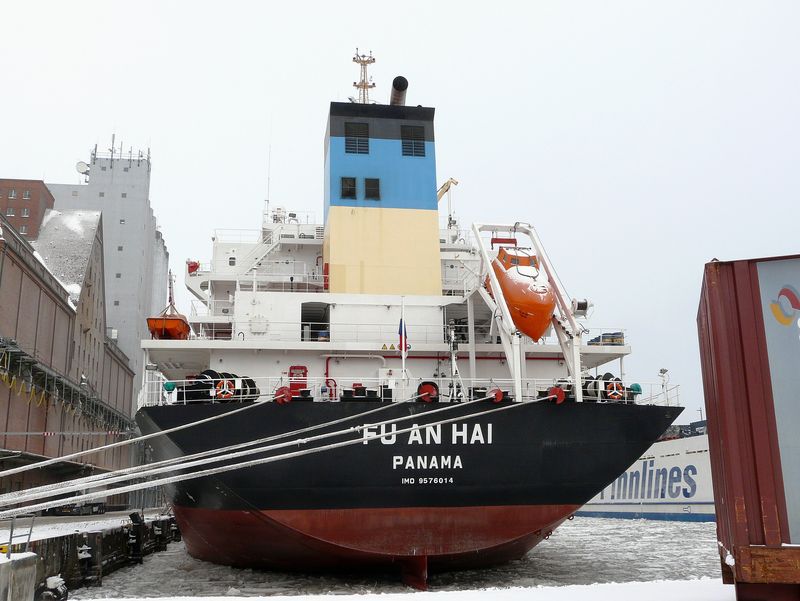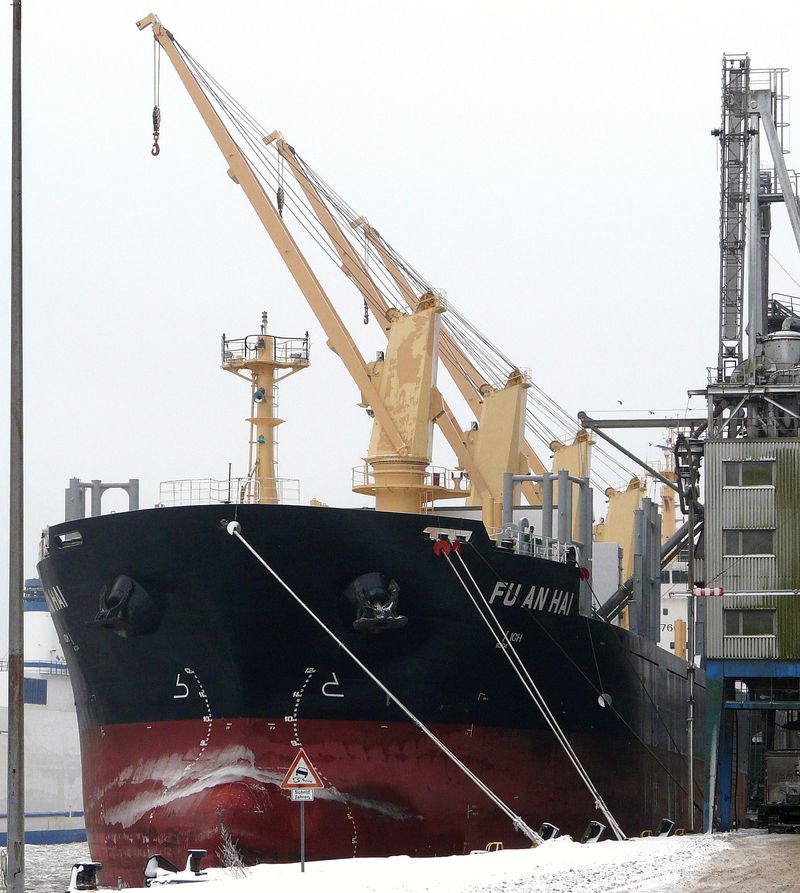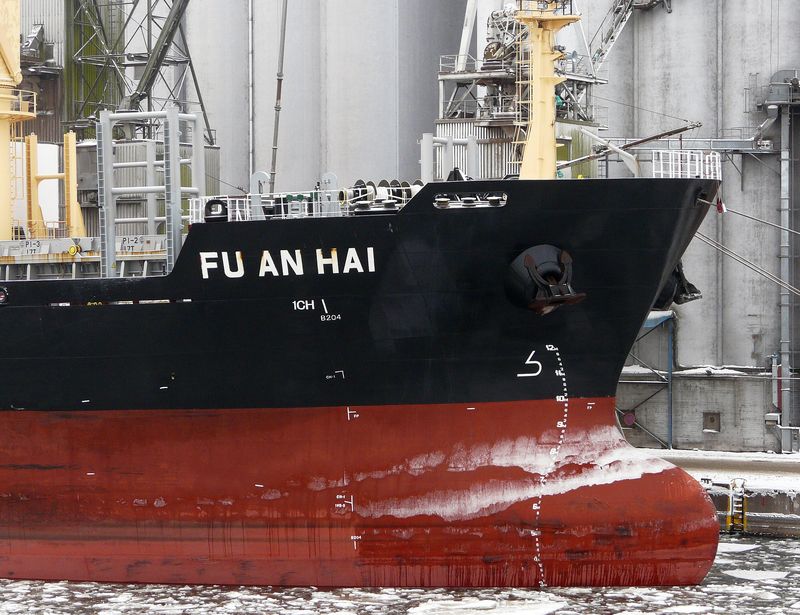 Und hier noch zwei Aufnahmen von den beiden sich gegenüber liegenden Schiffen…: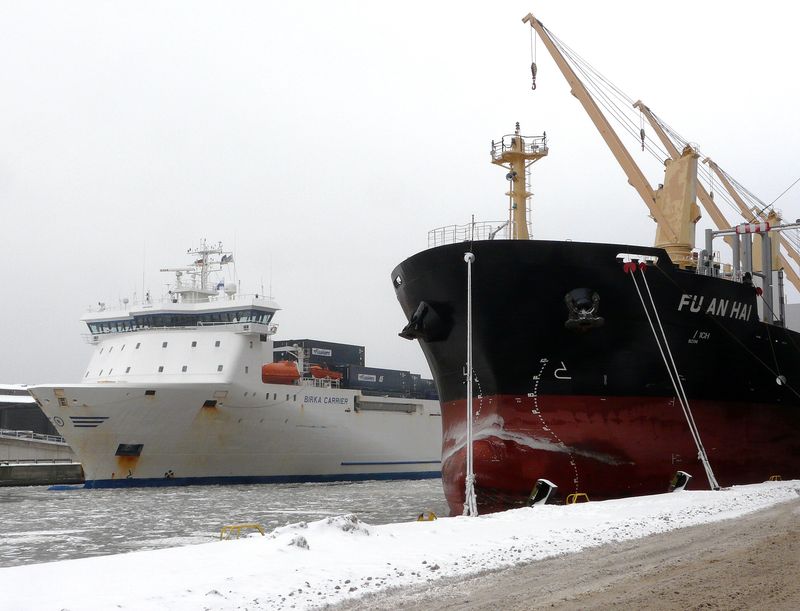 MS BIRKA CARRIER wirkt schon ziemlich zierlich im Vergleich zu ihrem Nachbarn: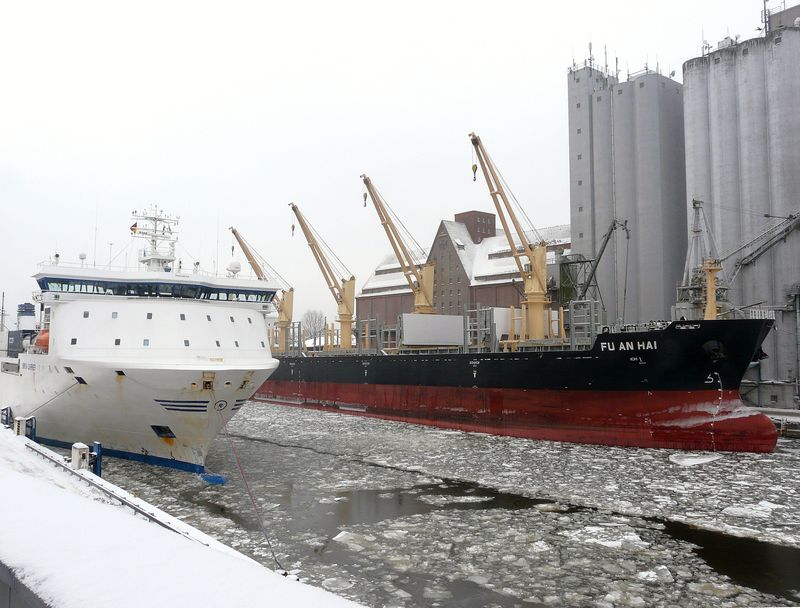 Bilder vom heutigen "Rückwärts-Ausgang" der MS NORDICA HAV gibt es dann morgen hier zu sehen
.
Viele Grüsse
Waterclerk