Guten Abend
Auf dem Weg nach Lübeck sind zur Stunde:
Linie: MS TYRUSLAND, MS MIDAS, MS STENA FORECASTER, MS TRANSEUROPA
Tramp: MS GOTLAND (akt. Pos. noch in Husum, ETA 24.04., 17:30), MS VOLGA-4009 (akt. Pos. zw. Tallinn und Gotland, ETA 25.04., 06:00), MS TRANSWING (avisiert 26.04.)
Auf Reede liegen:
MS SEVKETTIN SONAY
MS VOLGO-BALT 195
Über Nacht liegen folgende Schiffe im Hafen:
MS ALEXANDER TVARDOVSKIY ( 9HNI8, Malta, 89 m, IMO 9057290 ) bei Nordgetreide
MS CAROLINE RUSS ( V2OC, Antigua and Barbuda, 154 m, IMO 9197533 ) am Seelandkai
MS FRIEDRICH RUSS ( V2NC, Antigua and Barbuda, 154 m, IMO 9186417 ) am Nordlandkai Anl. 4
MS BALTICA ( 9HA2607, Malta, 159 m, IMO 8813154 ) jetzt am Lehmannkai 2 Warteplatz
Der Karfreitag zeigte sich im Lübecker Hafen von seiner eher ruhigen Seite…ein wenig Linienverkehr und der einzige Tramp-Abgang, die MS TALLIN im Dunkeln.
So gibt es als "Höhepunkt" des Tages nur von der Verholung der MS BALTICA vom Nordlandkai Anl. 1 zum Warteplatz am Lehmannkai 2 zu berichten…gegen 14:00 Uhr tauchte sie an ihrem neuen Liegeplatz in Herrenwyk auf…der Finnlines-Namenszug wurde bereits entfernt: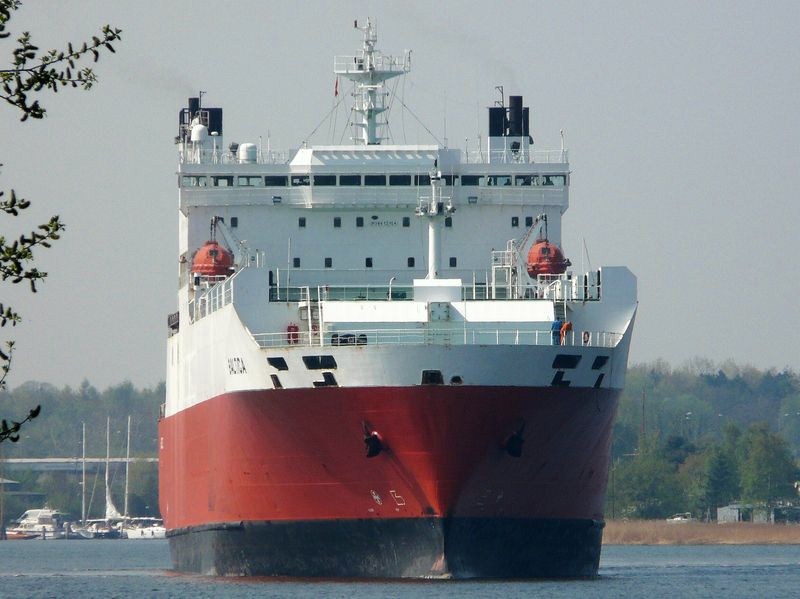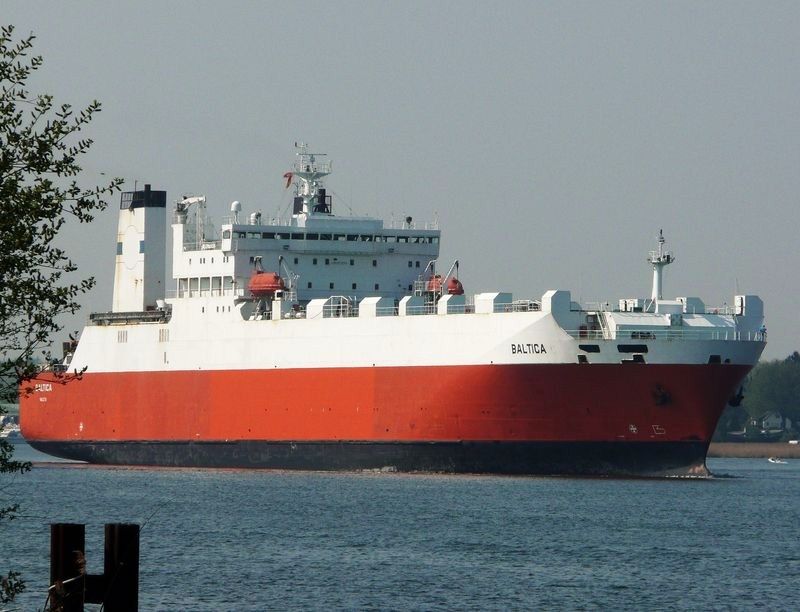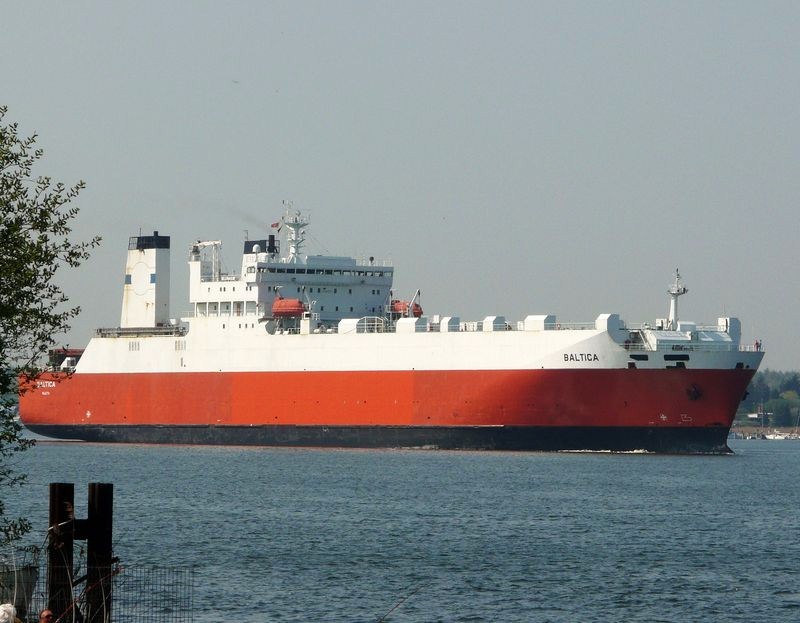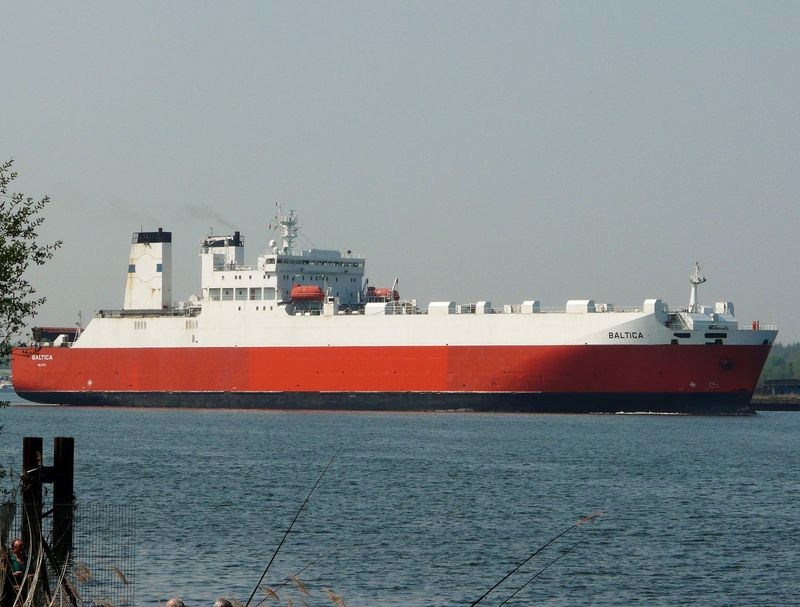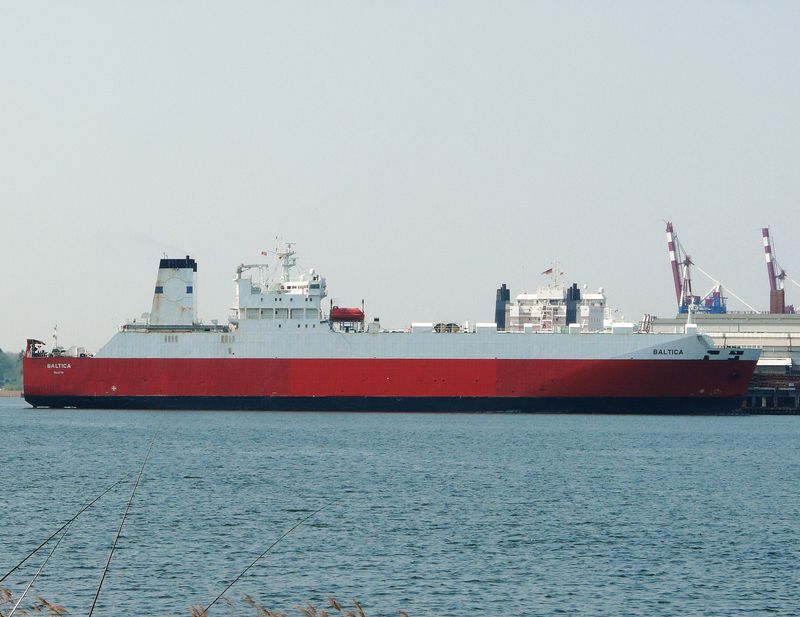 Und fertig "eingeparkt"…auf der Backbordseite erkennt man noch ein paar Buchstaben an der Bordwand
: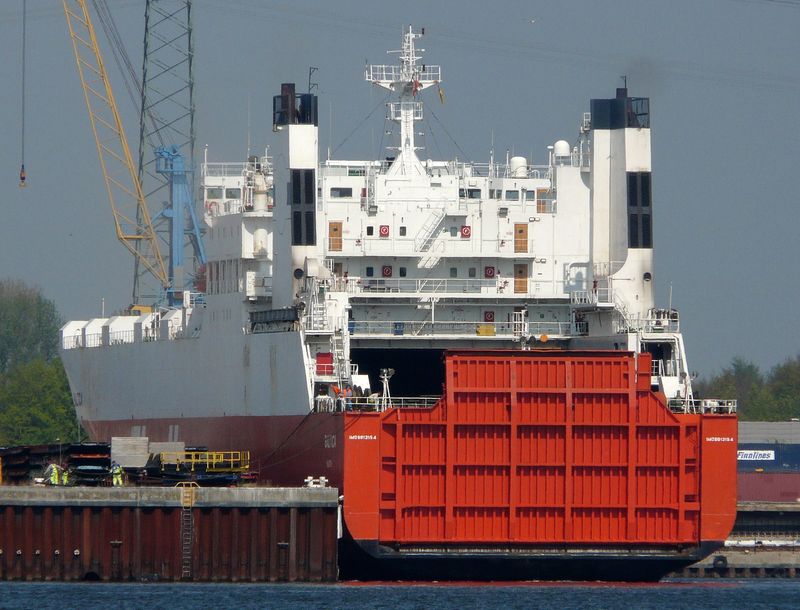 Viele Grüsse
Waterclerk