Tages-Archive:
11. Juni 2011
Guten Abend
Auf dem Weg nach Lübeck sind zur Stunde:
Linie: MS PLYCA, MS HELENA, MS BIRKA EXPORTER
Tramp: MS HALLAND (akt. Pos. nördl. Gothenburg, ETA 13.06., 10:00), MS HANNELORE (akt. Pos. waiting Rendsburg, ETA 13.06., 20:00), MS VOLGO-BALT 136 (akt. Pos. Höhe Ventspils, ETA 14.06., 05:00), MS FRI WAVE (akt. Pos. zw. Glasgow und Nordirland, ETA 15.06., 18:00)
Auf Reede liegt:
Auflieger im Hafen:
MS TILL ( V2FF7, Antigua and Barbuda, 81 m, IMO 9390381 ) bei der LMG
MS VIVARA ( 9HA2093, Malta, 109 m, IMO 9203708 ) bei der LMG
Über Nacht liegen folgende Schiffe im Hafen:
Tug MISTRAL ( DPUQ, Germany, 33 m, IMO 6923888 ) jetzt bei der LMG
MS KLIFTRANS ( PCDB, Netherlands, 88 m, IMO 9142497 ) bei Nordgetreide
MS MARIE LEHMANN ( V2OA8, Antigua and Barbuda, 88 m, IMO 8707783 ) am Lagerhaus Lübeck
Bevor es über die Pfingsttage aussergewöhnlich ruhig am Nordlandkai wird, gaben sich heute noch einmal drei Fähren ein Stelldichein…darunter 2 alte Bekannte auf Stippvisite.
Heute früh um 08:15 Uhr erreichte die MS STENA FORETELLER den Nordlandkai Anl. 4…nach dreieinhalb Stunden ging es wieder raus nach Lübeck: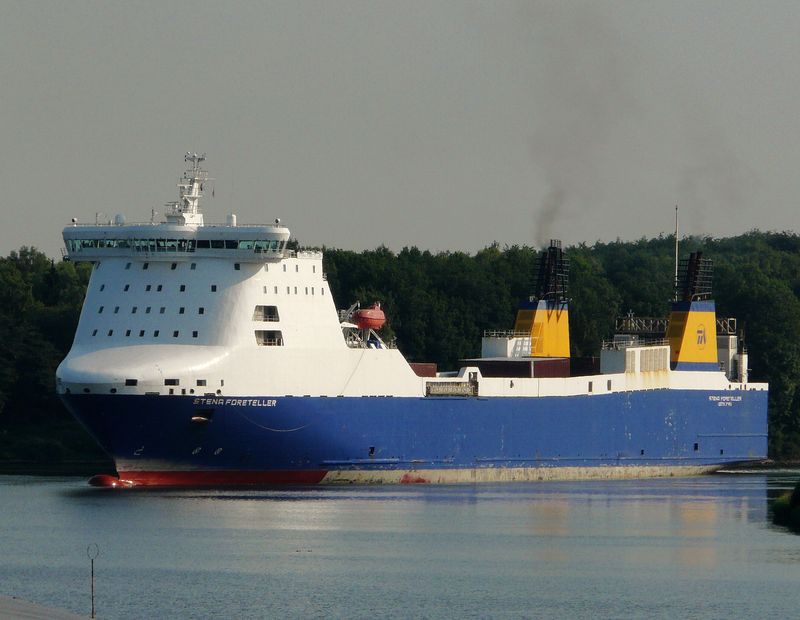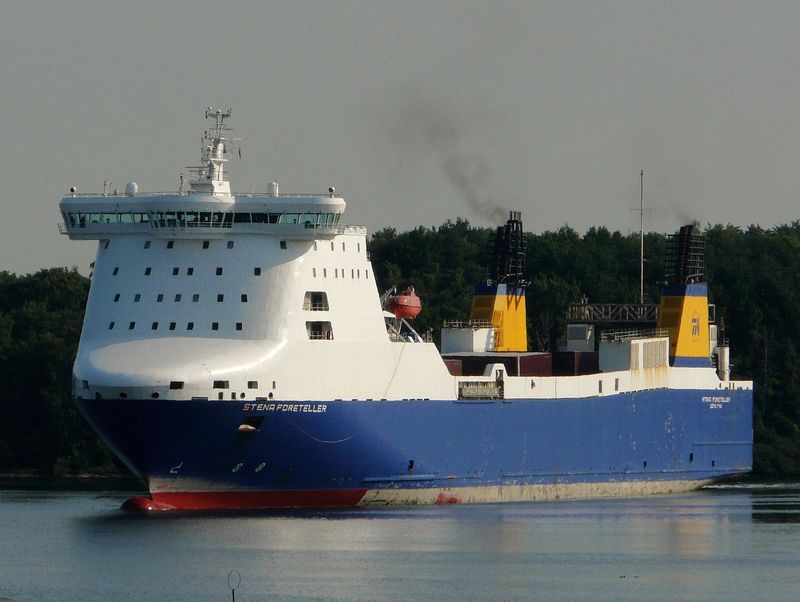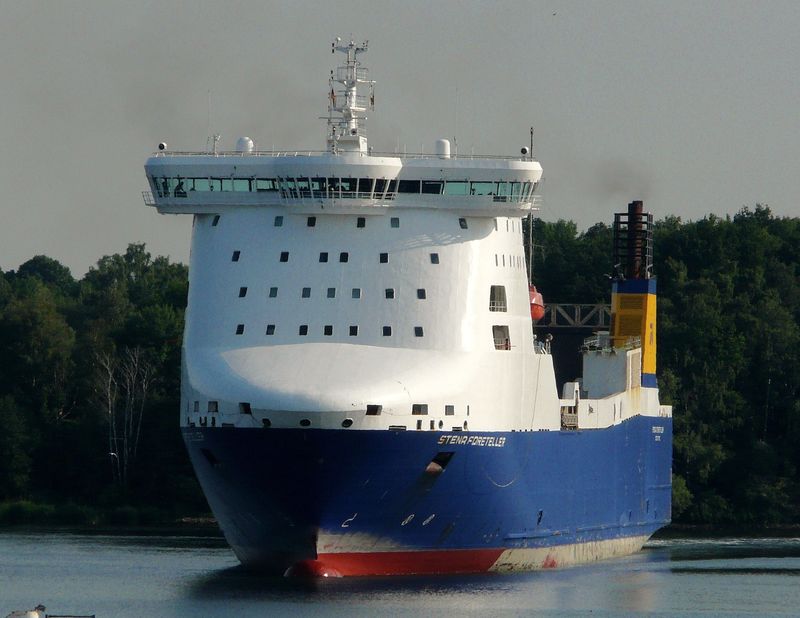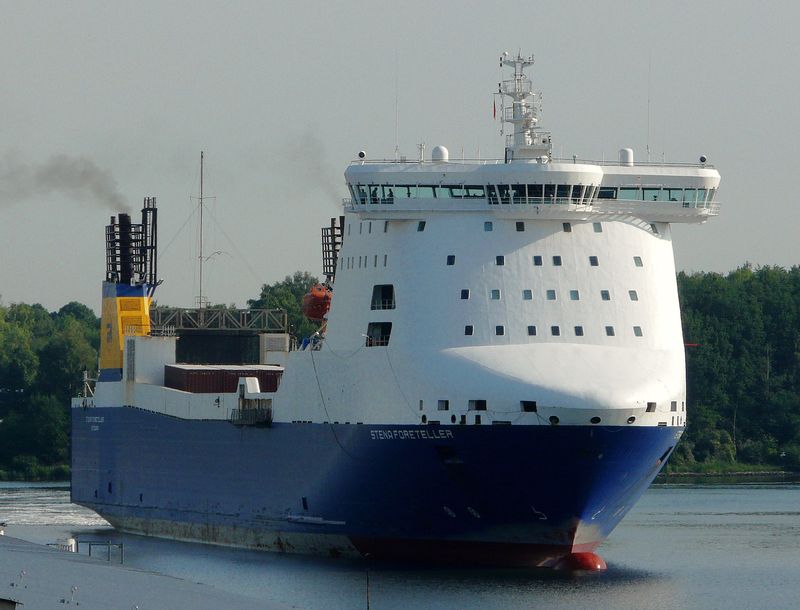 Gegen 13:15 Uhr kam die MS VASALAND von Travemünde kommend am Nordlandkai an und machte am Anl. 1 fest…ihr Besuch dauerte fünfeinhalb Stunden bevor es wieder nach Kemi rausging: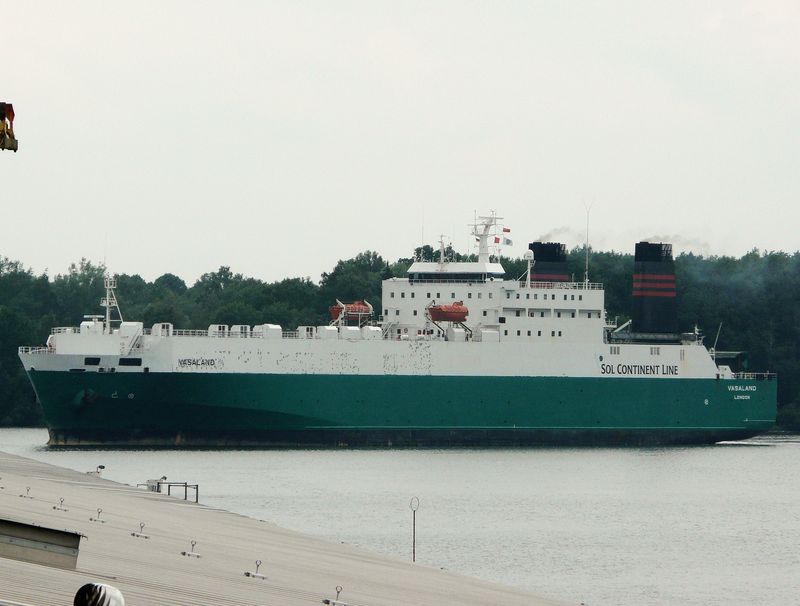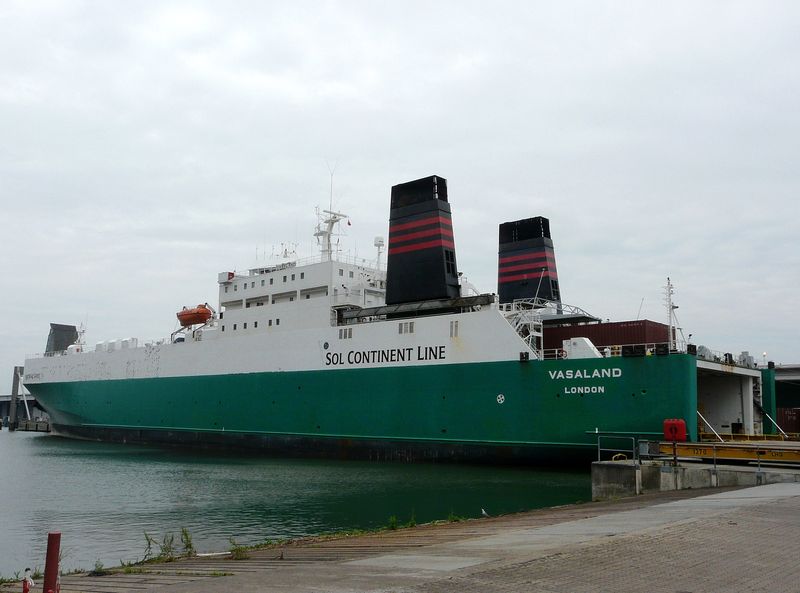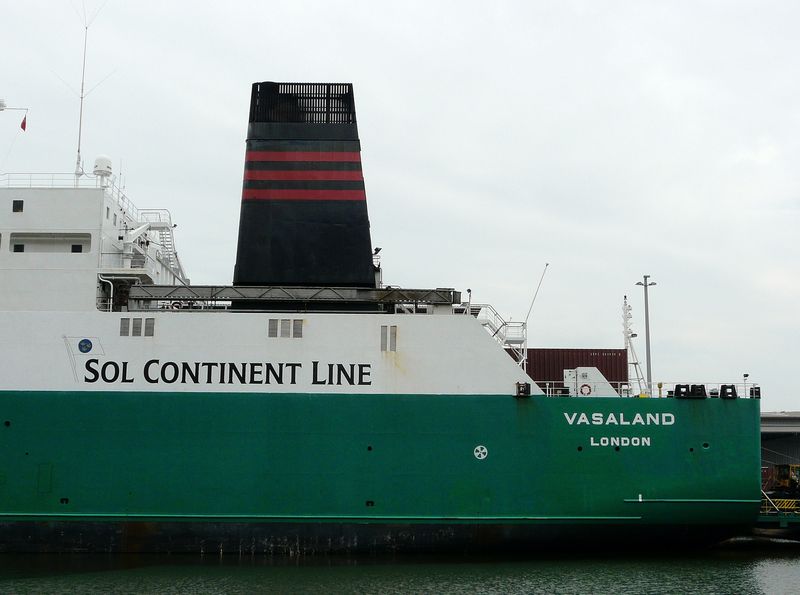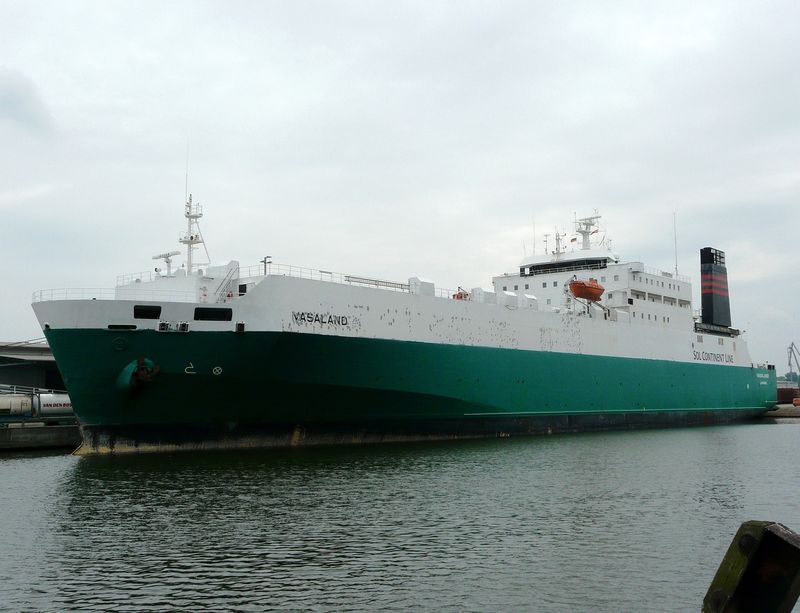 Um 13:45 verholte die MS TRANSEUROPA planmässig vom Nordlandkai zum Lehmannkai 2…von dort ging es am Abend raus nach Ventspils: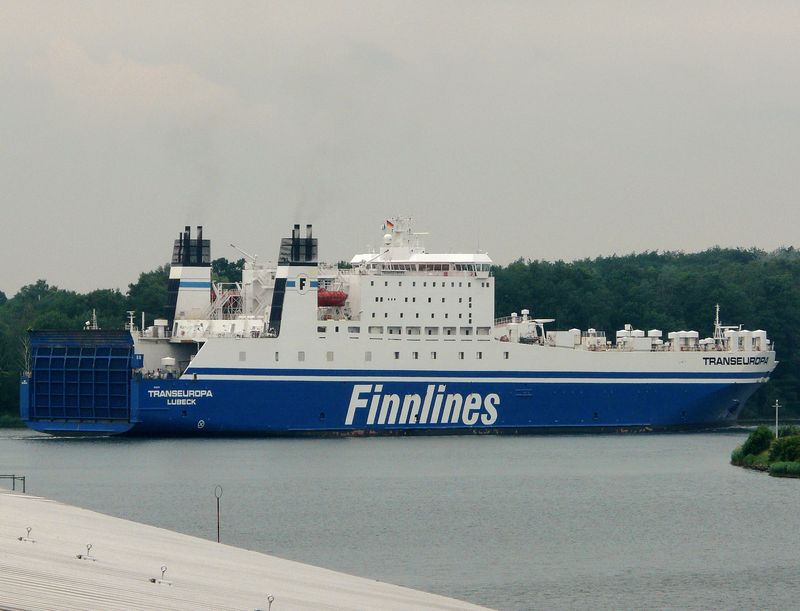 Langes Pfingst-Wochenende für die MS MARIE LEHMANN am Lagerhaus Lübeck?…heute um 15:15 Uhr konnte ich sie dann mit geschlossenen Luken ablichten
…mal schauen wann es hier mit der Entlöschung weitergeht: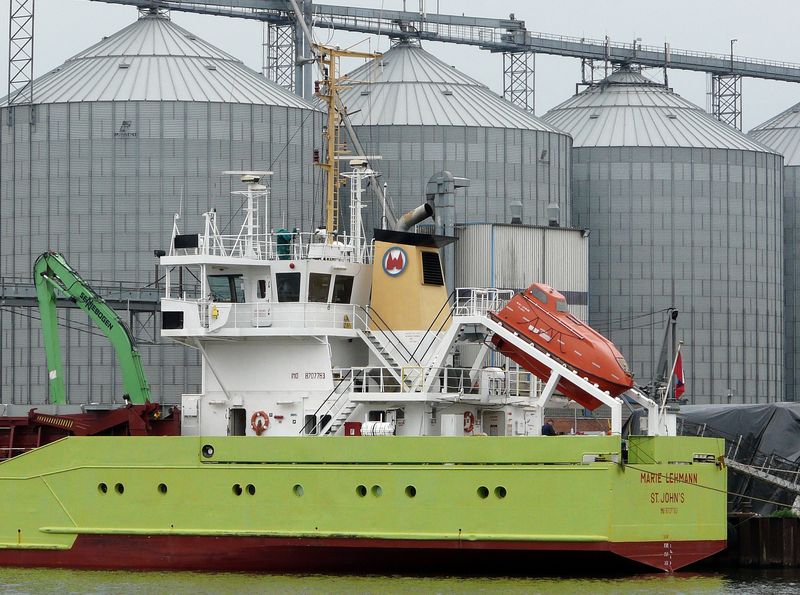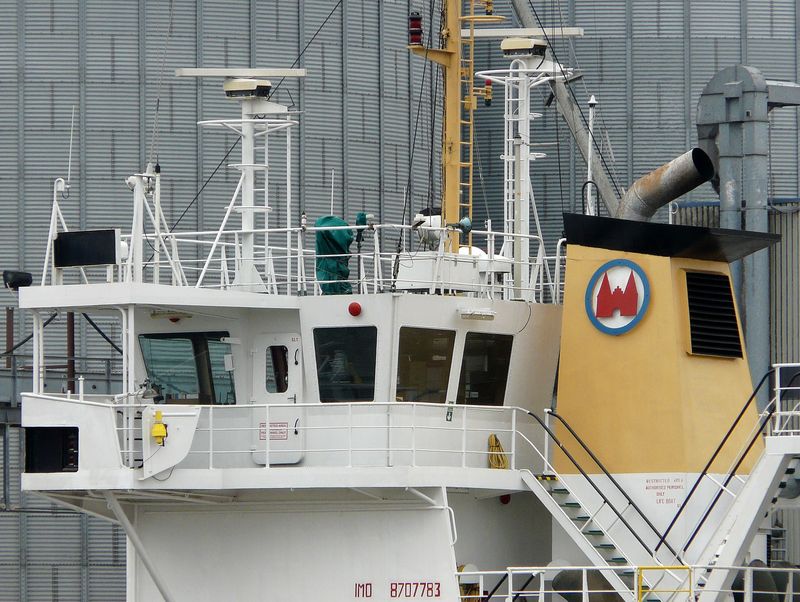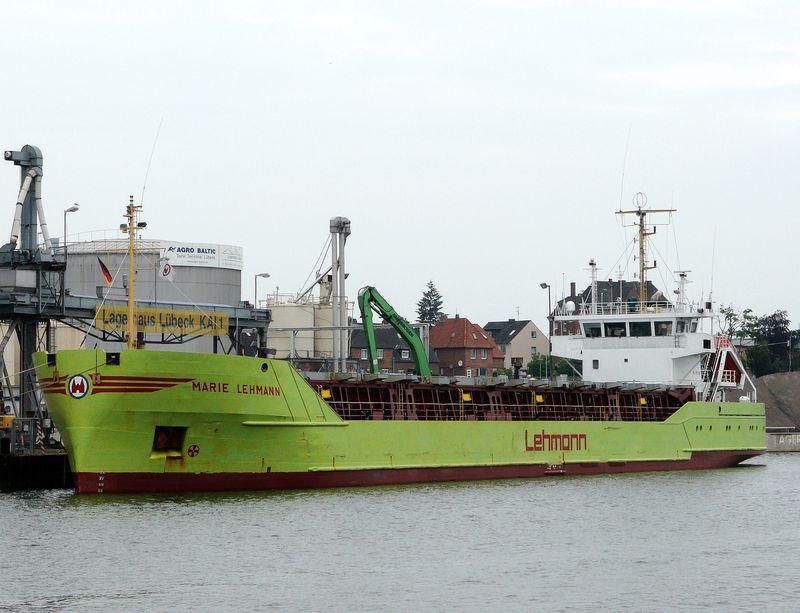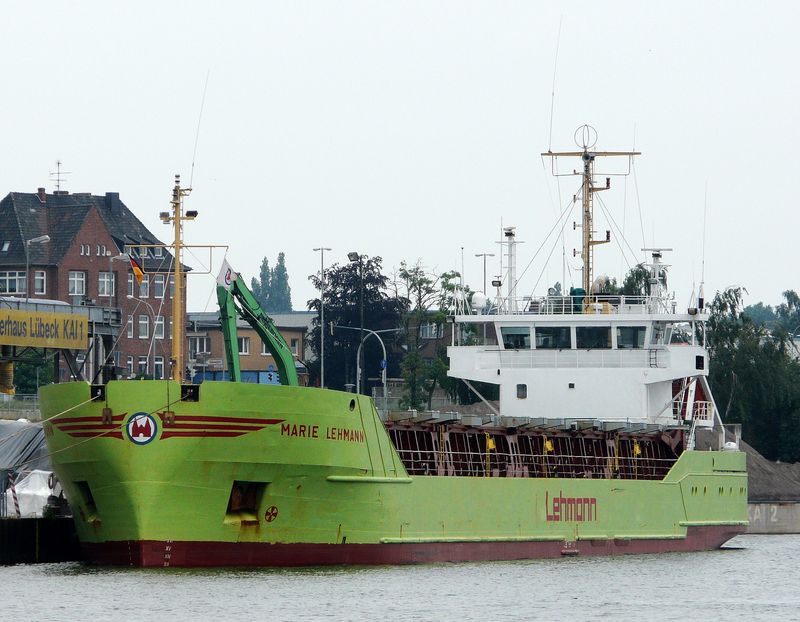 Frohes und gesegnetes Pfingsfest
Waterclerk