Guten Abend
Auf dem Weg nach Lübeck sind zur Stunde:
Linie: MS TIMCA, MS CAROLINE RUSS, MS BIRKA EXPORTER
Tramp: MS ADELE, MS GALAN (liegt zur Stunde bei Gedser im Windschatten), MS ALTELAND (avisiert 25.07.)
Auflieger im Hafen:
MS TILL ( V2FF7, Antigua and Barbuda, 81 m, IMO 9390381 ) bei der LMG
MS VIVARA ( 9HA2093, Malta, 109 m, IMO 9203708 ) bei der LMG
Tug MISTRAL ( DPUQ, Germany, 33 m, IMO 6923888 ) bei der LMG
Über Nacht liegen folgende Schiffe im Hafen:
MS ELKE D ( V2NB, Antigua and Barbuda, 74 m, IMO 8814196 ) bei Nordgetreide
MS ANTARES ( LAPW5, Norway, 158 m, IMO 8500680 ) am Seelandkai
MS VASILIY SHUKSHIN ( 9HNH8, Malta, 90 m, IMO 9057288 ) am Schlutupkai 1
MS RIONA ( OJNA, Finland, 69 m, IMO 8806072 ) am Rautenbergsilo, Warteplatz
MS LANDY ( LAFA7, Norway, 111 m, IMO 9031428 ) am Lehmannkai 2
Heute gab es zur Abwechslung mal wieder Dauerregen
…allzuviel zu berichten war heute allerdings auch nicht.
Auf Tagesbesuch lief heute der deutsche Gaffelschoner GROSSHERZOGIN ELISABETH ein…hier passiert sie den Nordlandkai um 07:35 Uhr…am Abend lief das Schiff aus zum Törn Ystad-Swinemünde-Stralsund und zurück nach Lübeck wo sie am 30.07. wieder erwartet wird: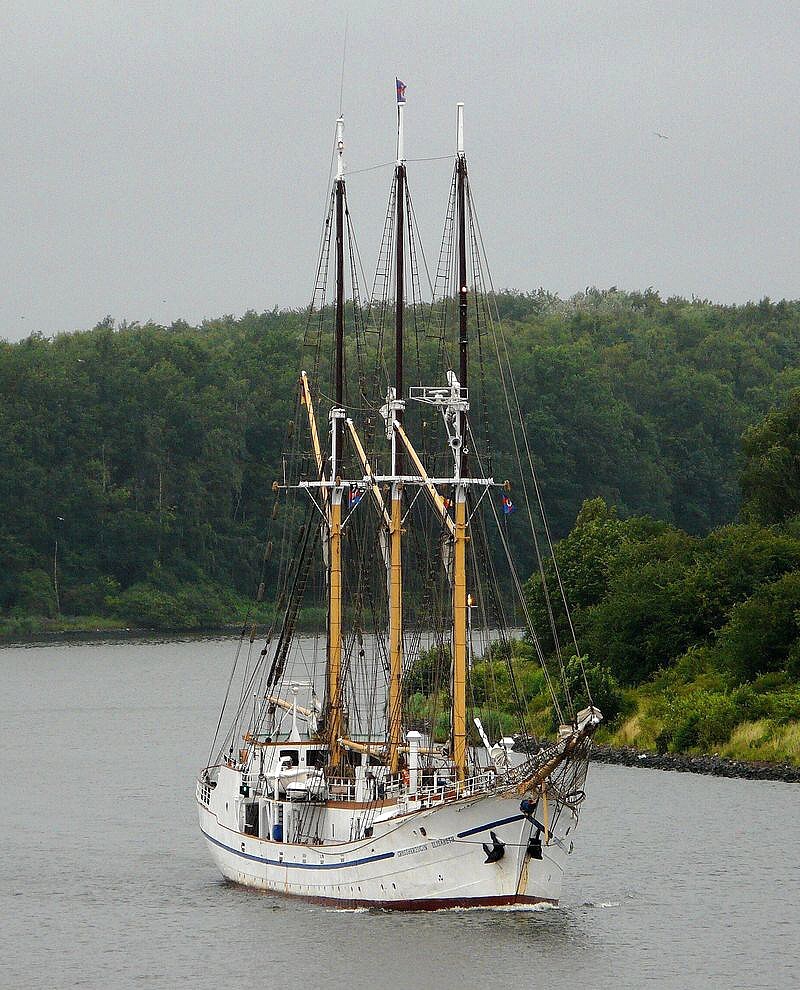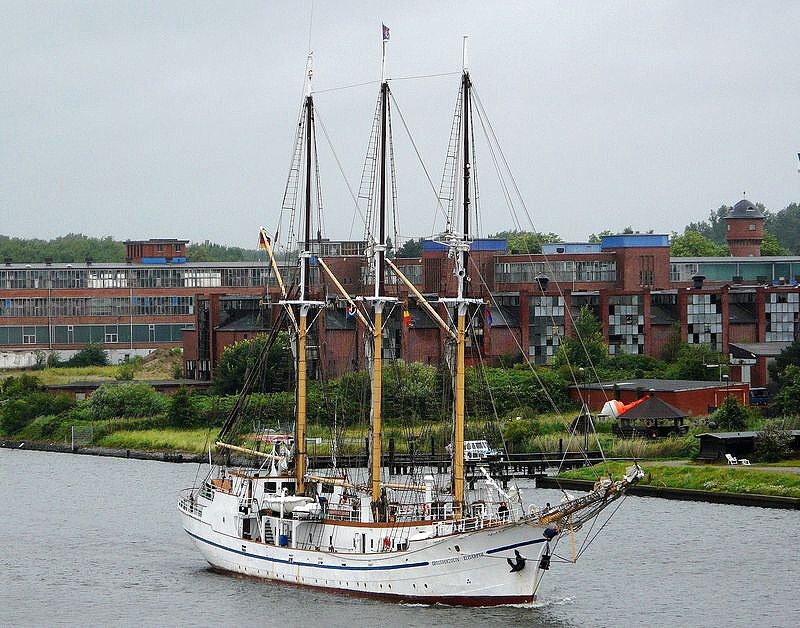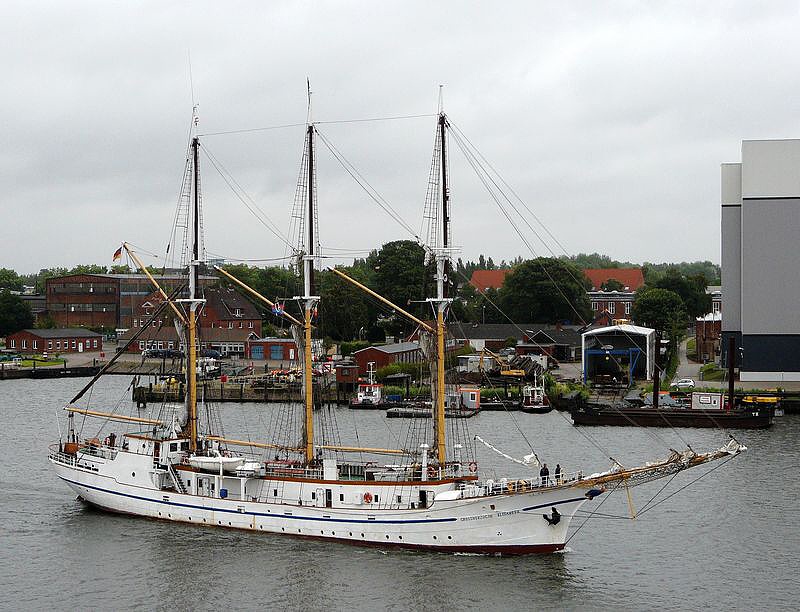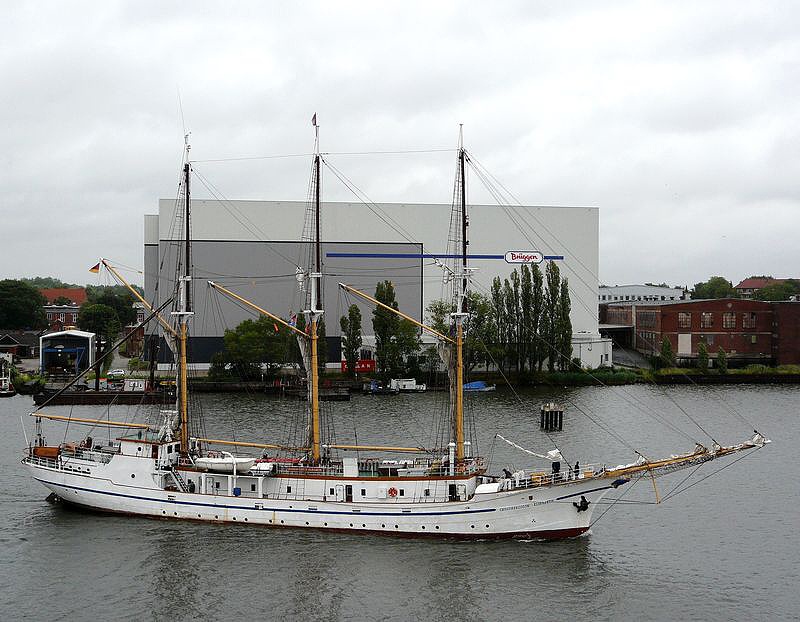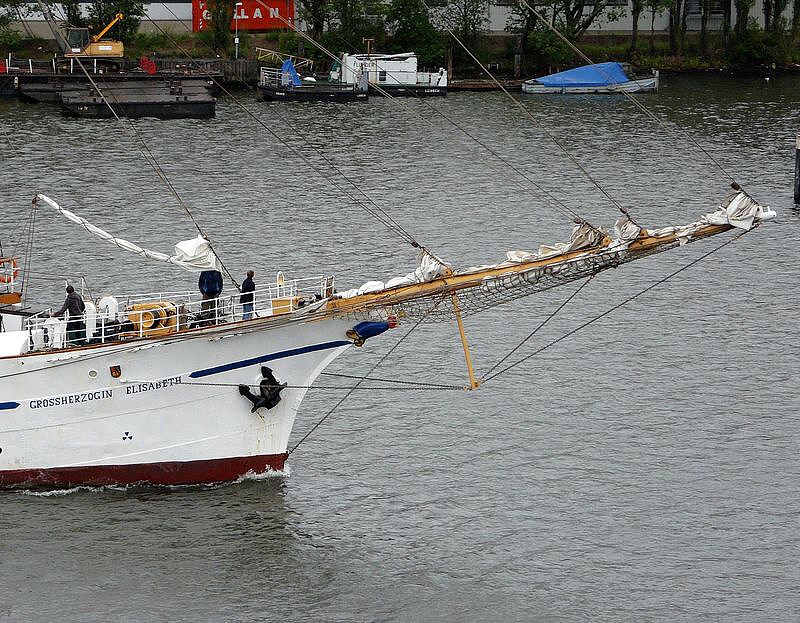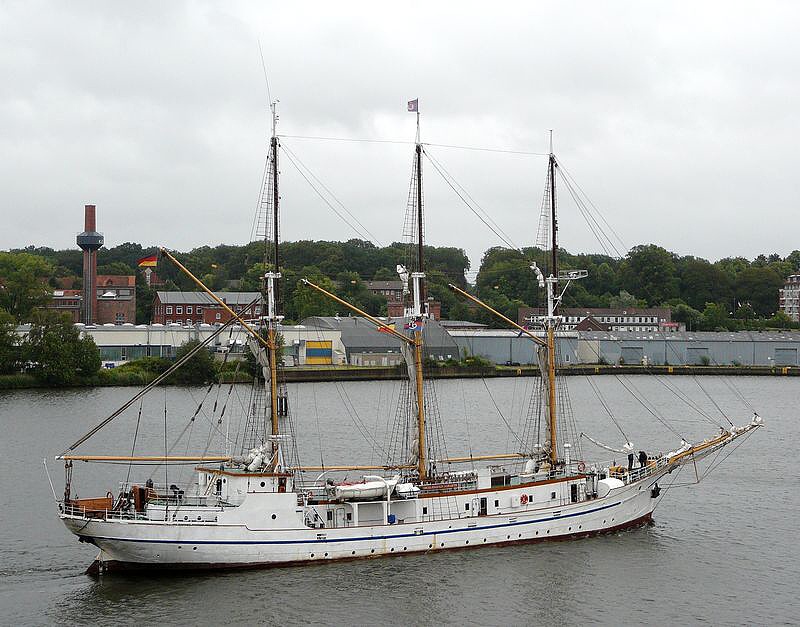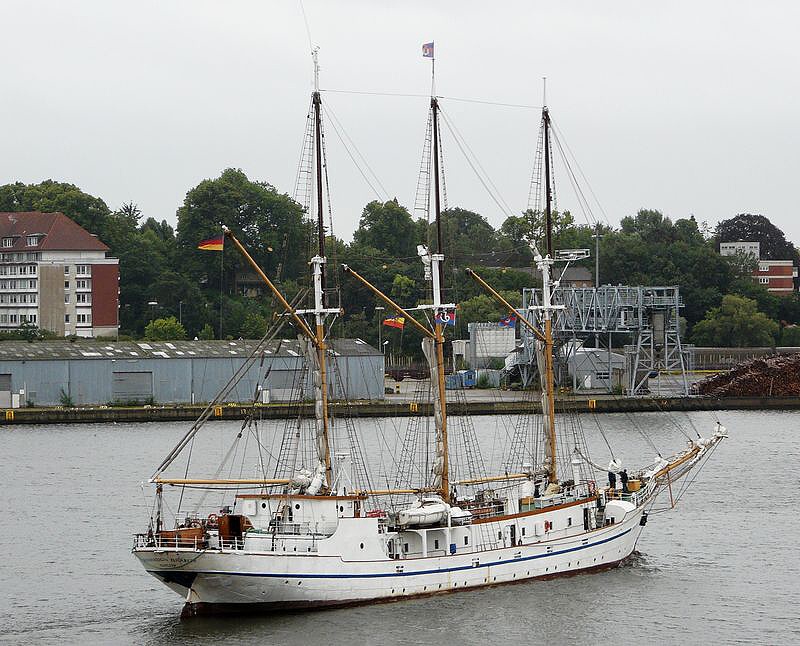 Benannt wurde das Schiff wohl nach der Grossherzogin Elisabeth von Oldenburg:
Grossherzogin Elisabeth von Oldenburg
Bilder vom heutigen Anlauf der MS MIDAS gibt es von Nordlicht im Forum.
Viele Grüsse
Waterclerk