Guten Abend
Auf dem Weg nach Lübeck sind zur Stunde:
Linie: MS STENA FORETELLER

Tramp: MS KARINA W, MS DOLFIJN, MS AMIRANTE, MS SPIRIT OF BRAZIL (akt. Pos. Nordsee Richtung Skagen, ETA 26.01., 11:00), MS VOLGO-BALT 244 (akt. Pos. Klaipeda ab, ETA 26.01., 17:00), MS BALTIC SKIPPER (akt. Pos. in Klaipeda, ETA 28.01., a.m.), MS SKYLGE (avisiert 30.01.)

Über Nacht liegen folgende Schiffe im Hafen:


MS LANDIA

( J8B2637, St. Vincent and the Grenadines, 75 m, IMO 6918821 ) am Lehmannkai 3


MS TRANSRUSSIA

( DHCO2, Germany, 180 m, IMO 9010151 ) am Lehmannkai 2

MS FRIEDRICH RUSS

( V2NC, Antigua and Barbuda, 154 m, IMO 9186417 ) am Seelandkai

MS TRINE

( V2EN5, Antigua and Barbuda, 102 m, IMO 8519241 ) bei Brüggen
Seit einer Woche ist die MS OSTE des Wasser-und Schifffahrtsamtes im Austausch für die MS PIROL in Lübeck tätig…hier beim Entladen eines kleinen Containers beim WSA heute nachmittag:


Heute früh hat die MS FORZA mit einer Ladung Zellulose am Lehmannkai 1 festgemacht…zwei Stunden nach diesen Aufnahmen von 16:00 Uhr ging es wieder raus in Richtung Szczecin: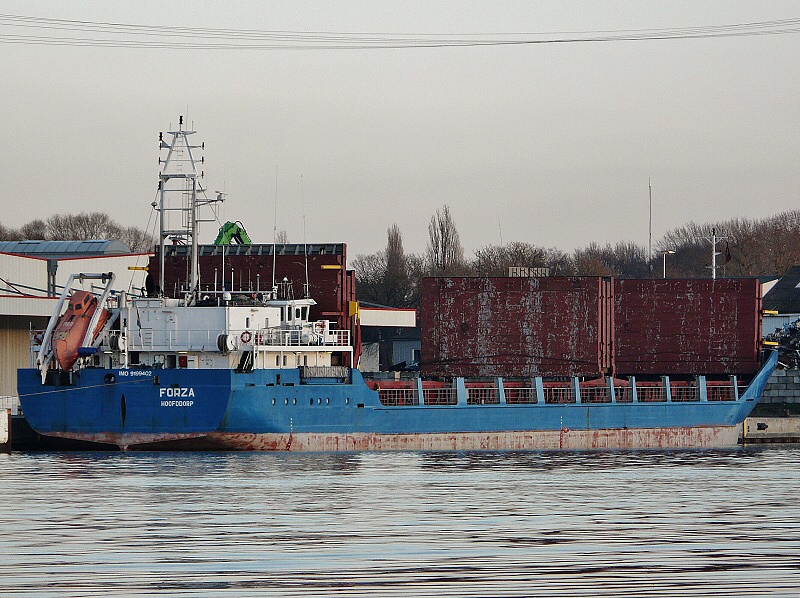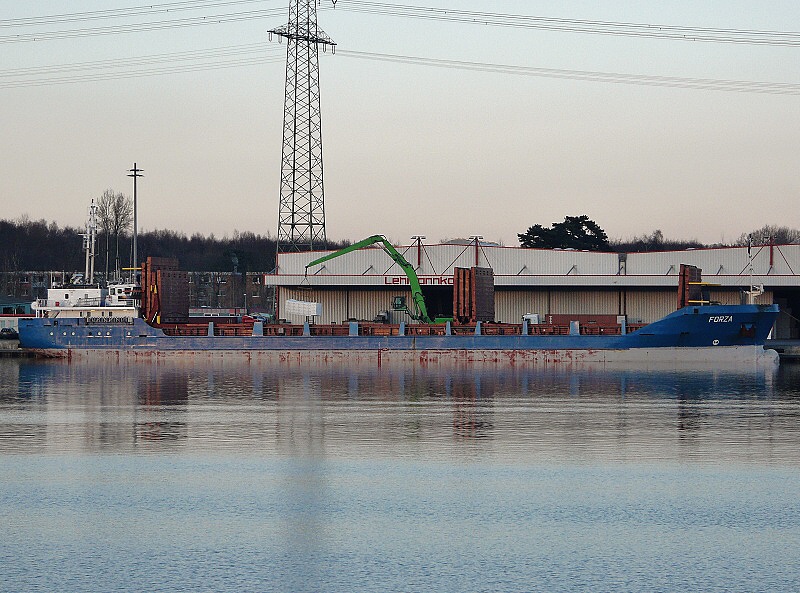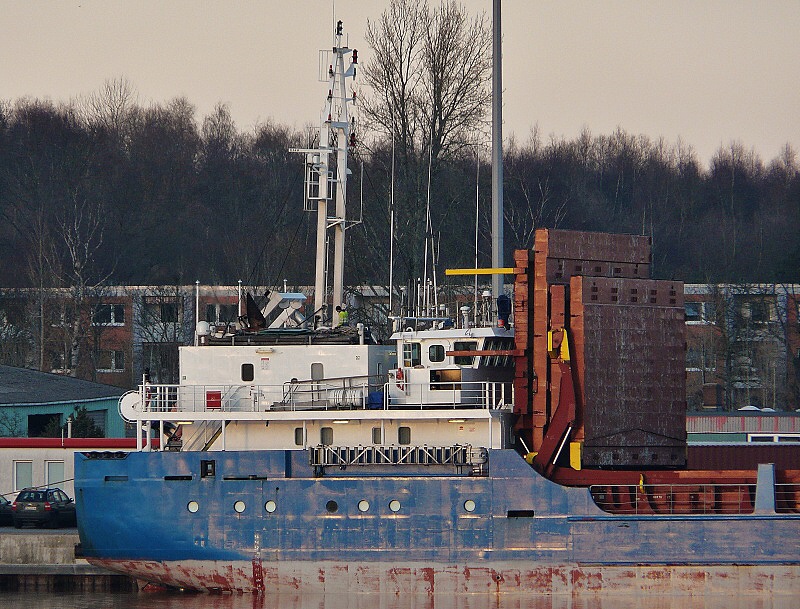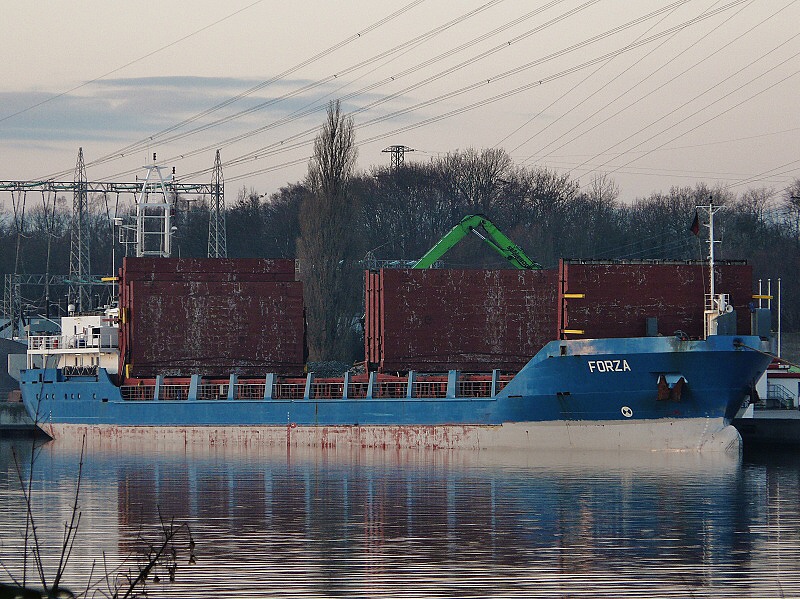 Am Nachmittag verholte das Binnenschiff ANDREA nach Entlöschung am Lehmannkai 3 zum Beladen an den Rautenbergsilo…hier passierte sie dabei Gothmund: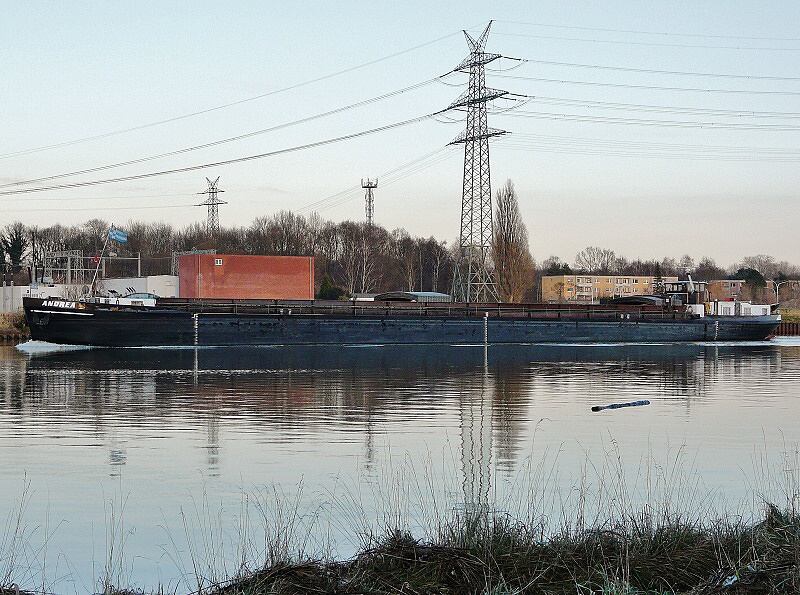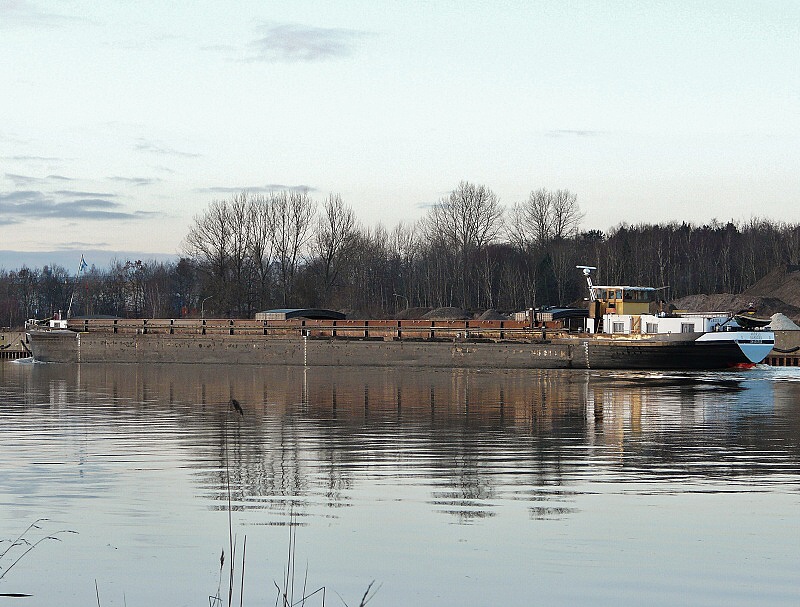 Bilder vom Eingang der MS LANDIA zum Lehmannkai 3 gibt es von Nordlicht im Forum.
Viele Grüsse
Waterclerk