Guten Abend
Auf dem Weg nach Lübeck sind zur Stunde:
Linie: MS FINNPULP, MS TRANSREEL, MS STENA FORECASTER, MS TRANSPAPER

Tramp: MS SPIRIT OF BRAZIL, MS VOLGO-BALT 244, MS HAVBLIK, MS BALTIC SKIPPER (akt. Pos. in Klaipeda, ETA 28.01., a.m.), MS SKYLGE (akt. Pos. westl. St. Petersburg, ETA 28.01., 17:00), MS KATI (akt. Pos. noch in St. Petersburg, ETA 29.01., 16:00)

Über Nacht liegen folgende Schiffe im Hafen:


MS DOLFIJN

( V2PT6, Antigua and Barbuda, 81 m, IMO 8815786 ) am Lehmannkai 3


MS AMIRANTE

( J8B3712, St. Vincent and the Grenadines, 84 m, IMO 7525334 ) am Seelandkai

MS TRINE

( V2EN5, Antigua and Barbuda, 102 m, IMO 8519241 ) bei Brüggen
Am Nachmittag lief das Binnenschiff ANDREA nach Beladung am Rautenbergsilo in Richtung Elbe-Lübeck-Kanal aus und passierte hier den Nordlandkai: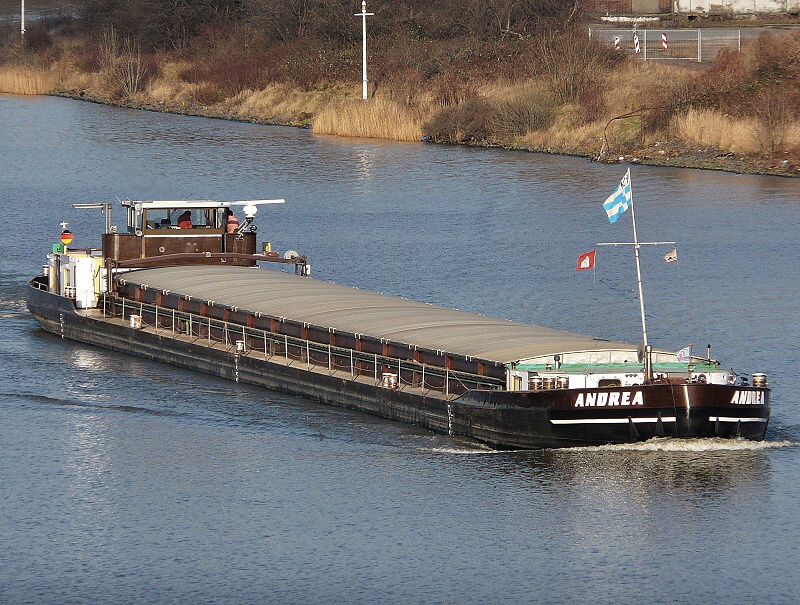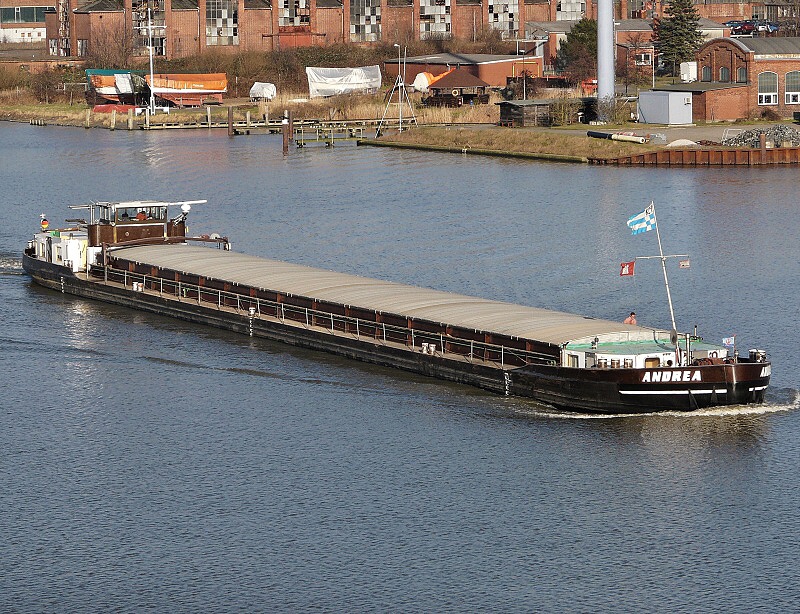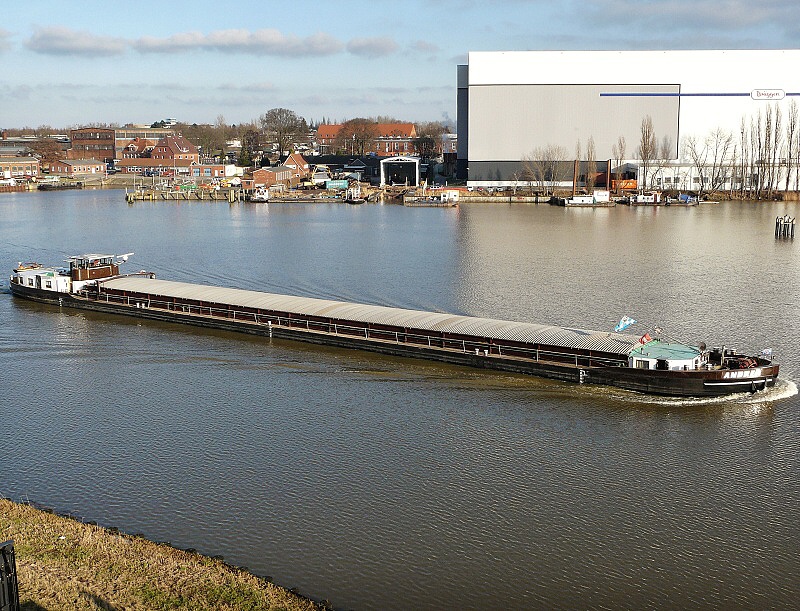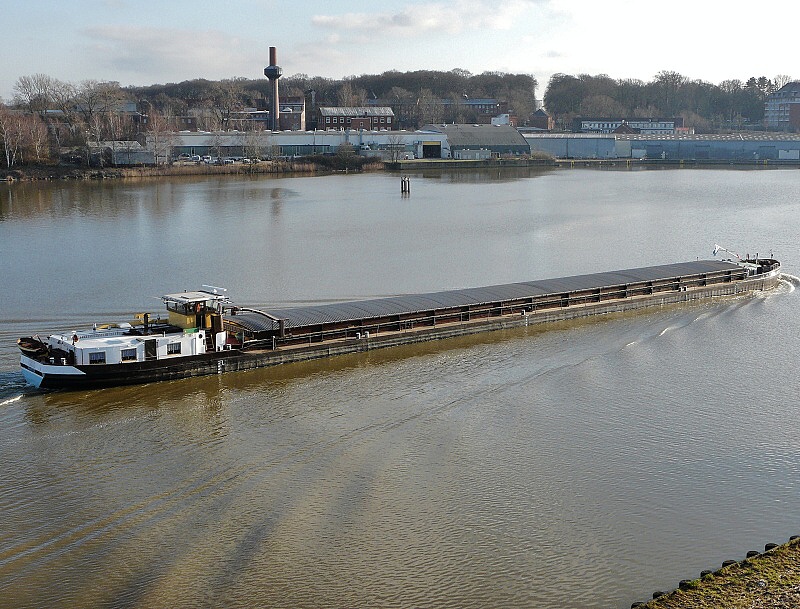 Danach folgte das Binnenschiff NORDERSTEDT in gleicher Richtung…die NORDERSTEDT löschte ihre Ladung Bord/Bord in die am Lehmannkai 3 liegende MS LANDIA…das Seeschiff hatte dort wie von Nordlicht berichtet gestern nachmittag festgemacht: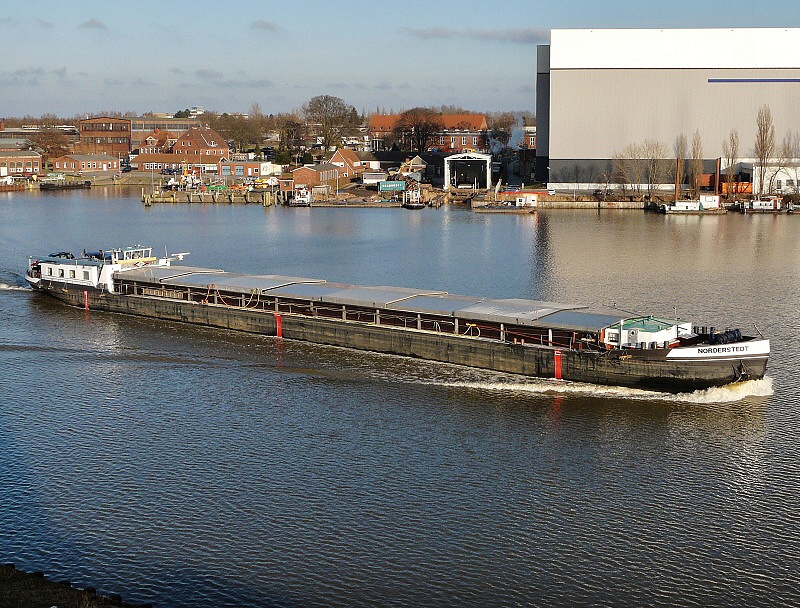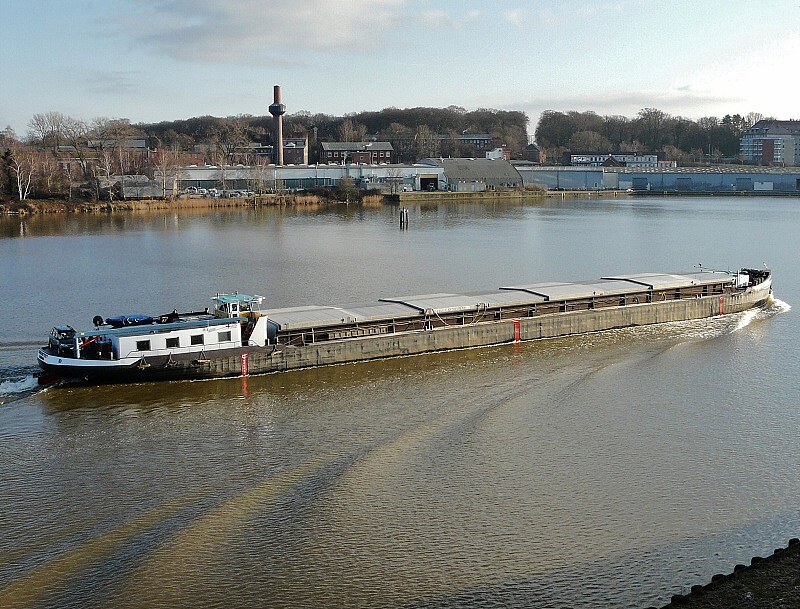 Heute nachmittag lief die MS AMIRANTE mit einer Ladung Dünger nach Lübeck ein…hier passierte sie um 15:35 Uhr den Nordlandkai auf dem Weg zum Lagerhaus Lübeck: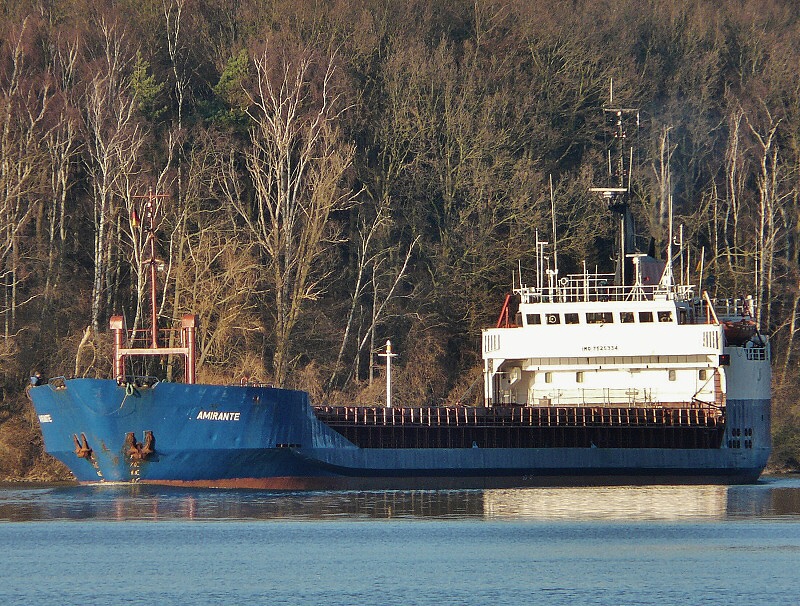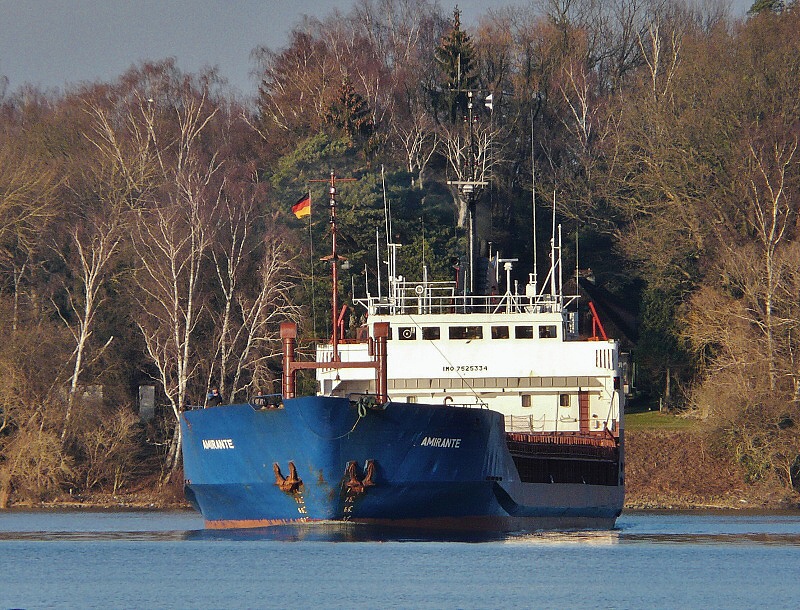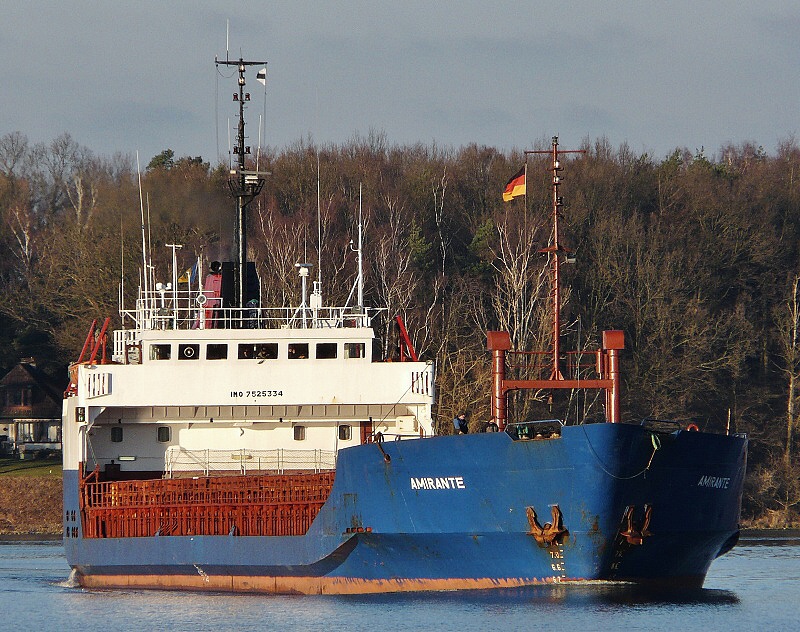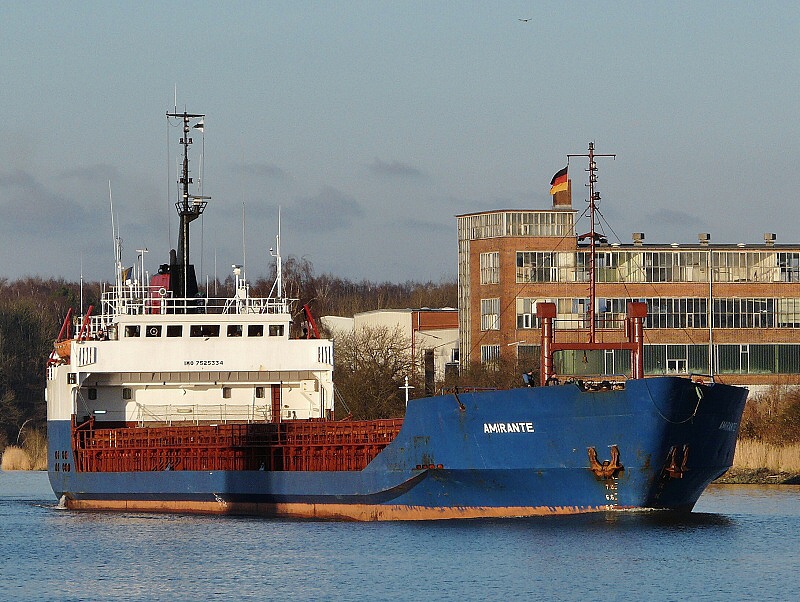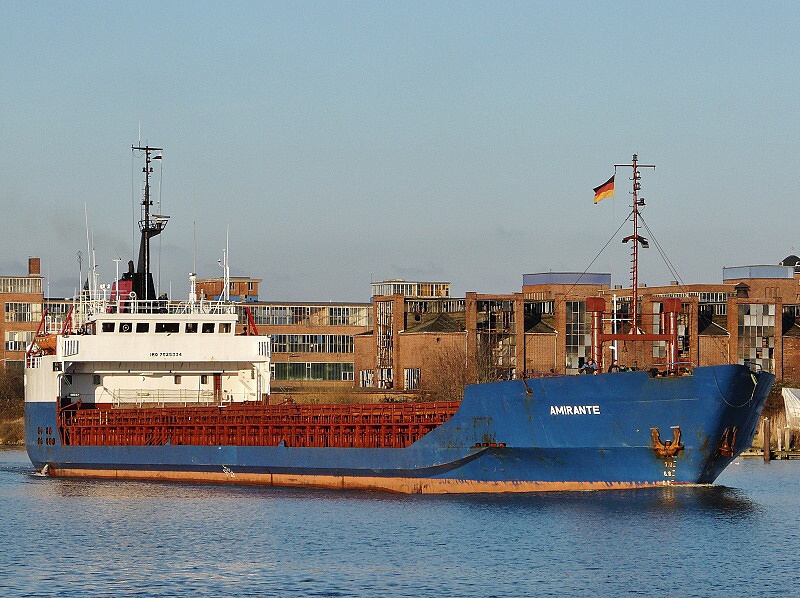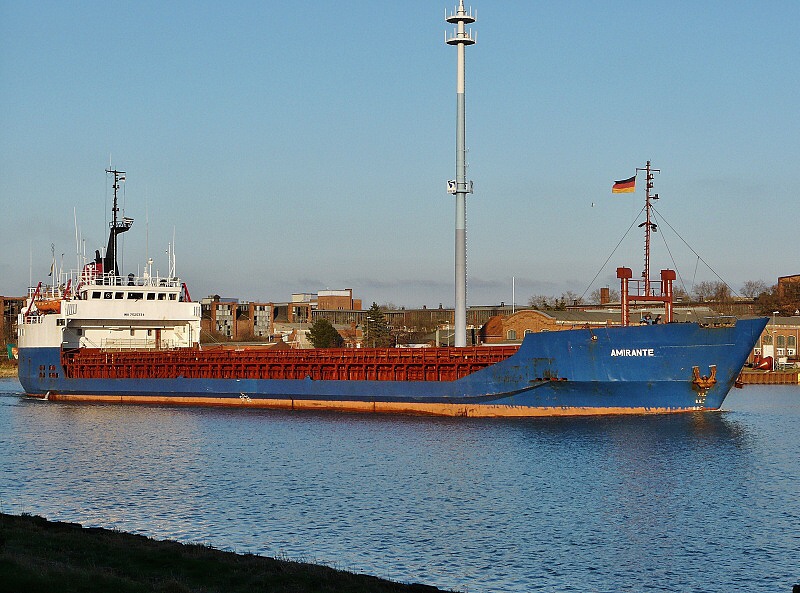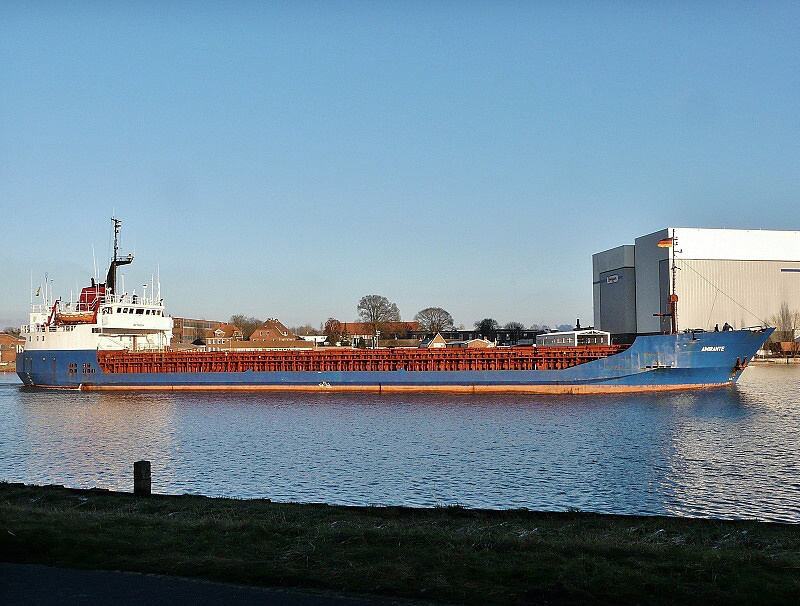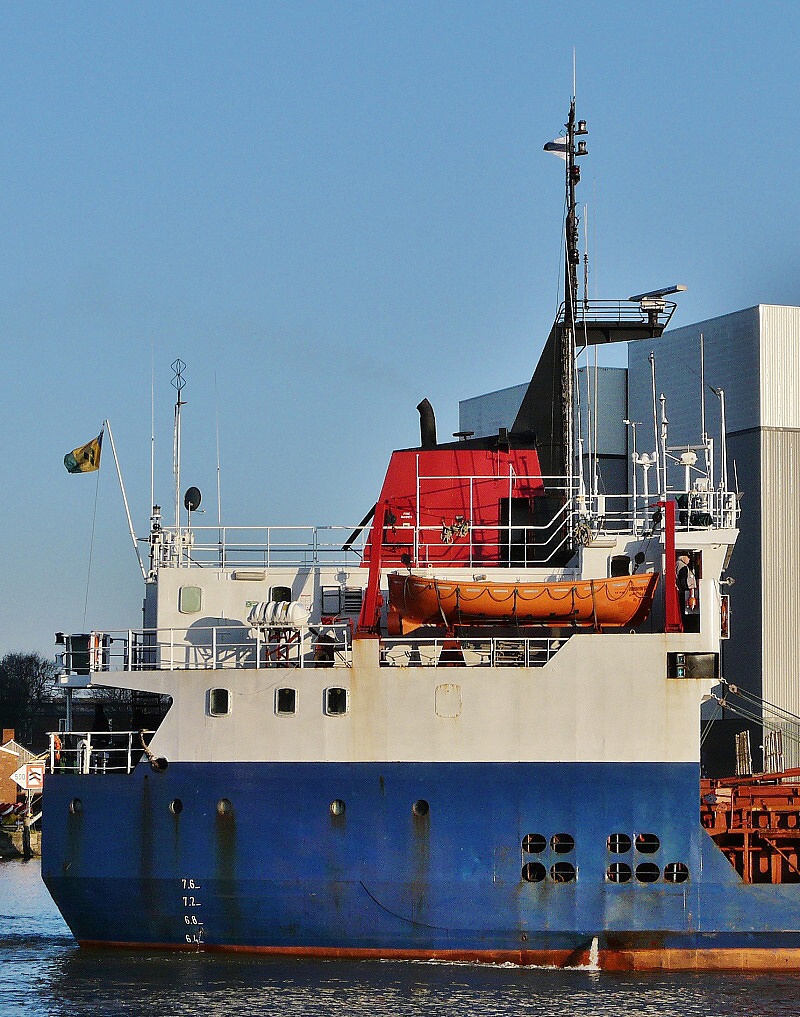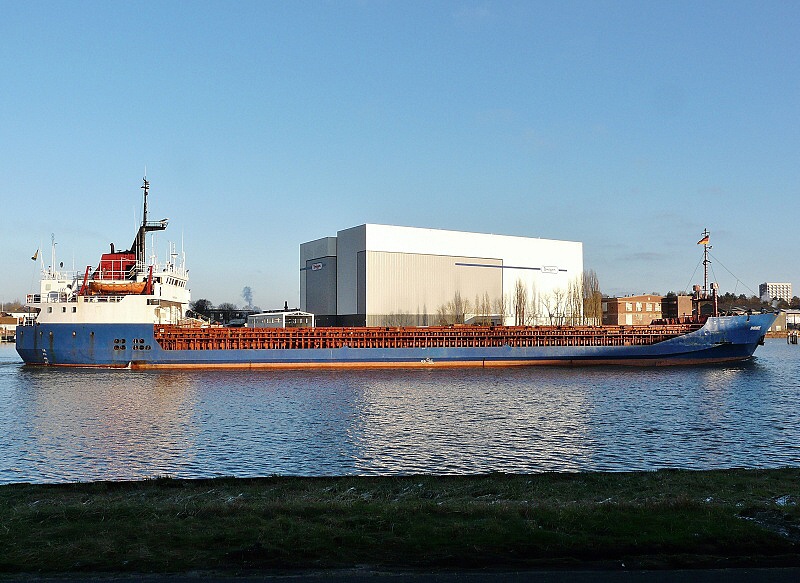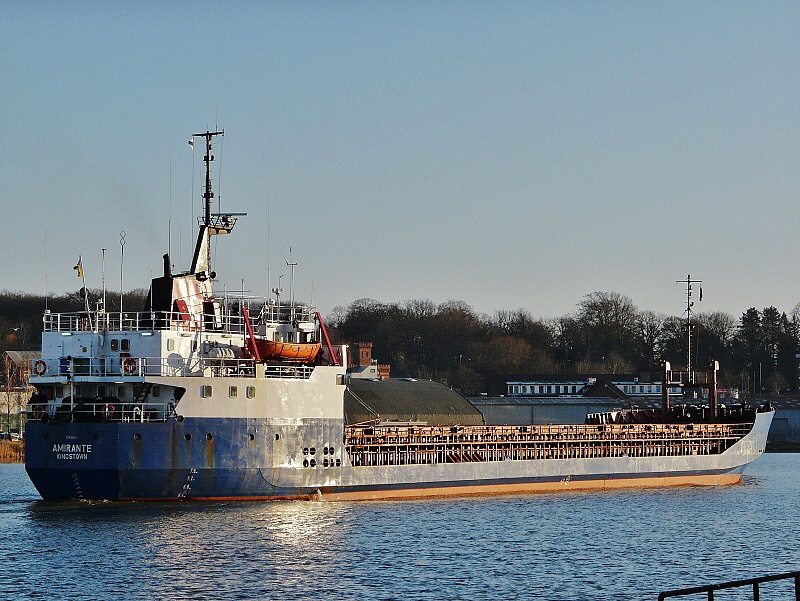 Zur gleichen Zeit lief die MS KARINA W nach Beladung einer Partie Rundholz von der Roddenkoppel aus…mit Ziel Köge passierte sie um 16.20 Uhr den Seelandkai mit der FRIEDRICH RUSS und STENA FORETELLER: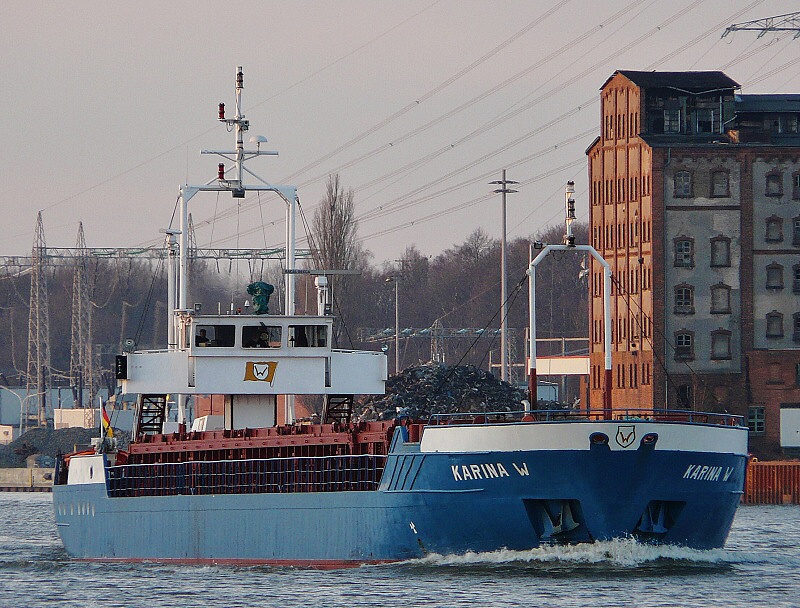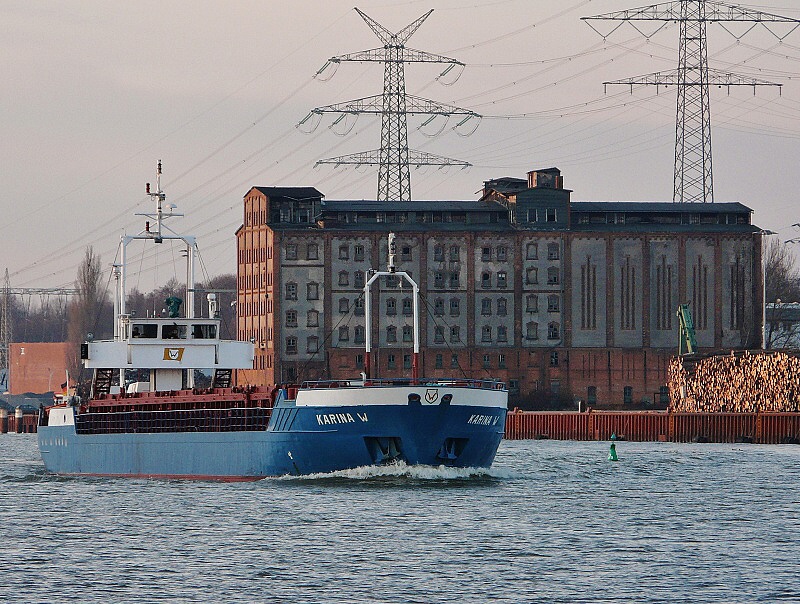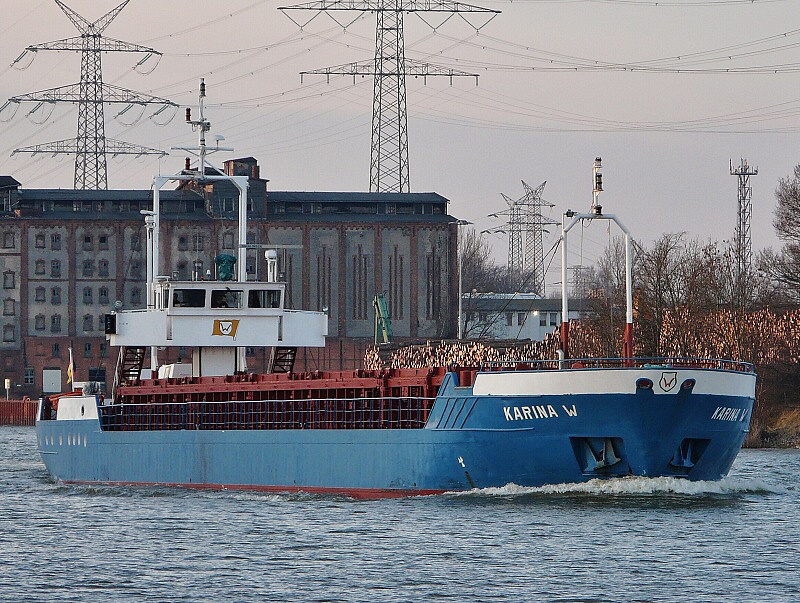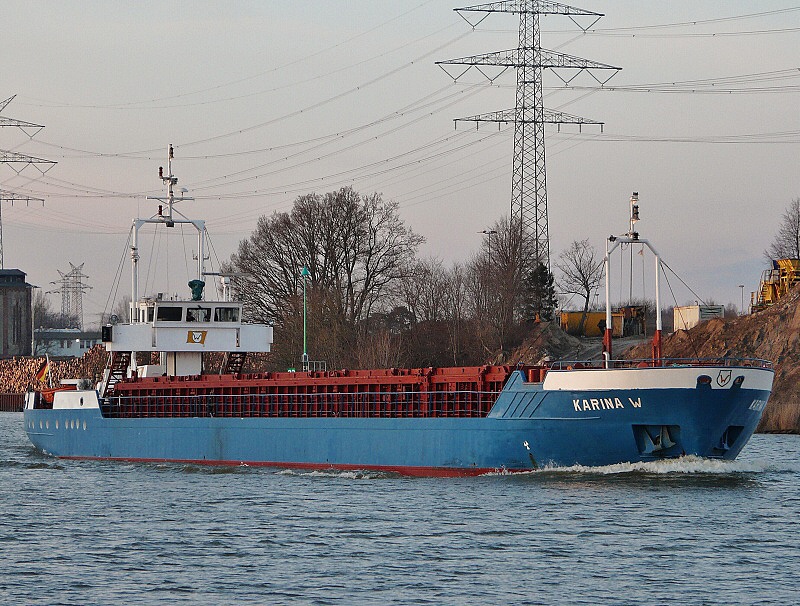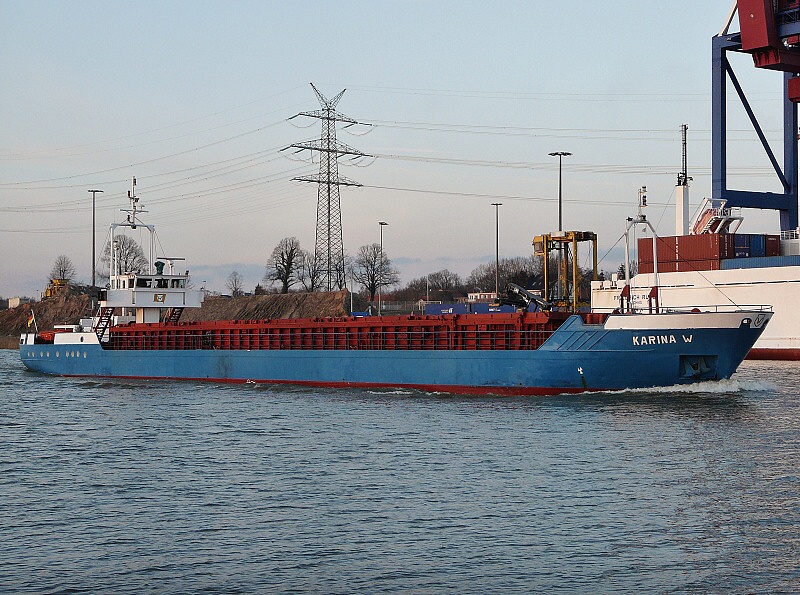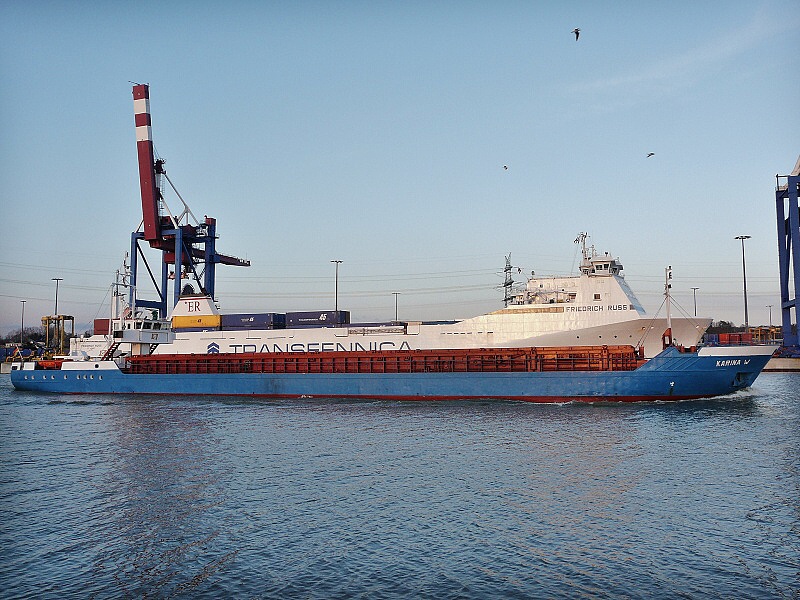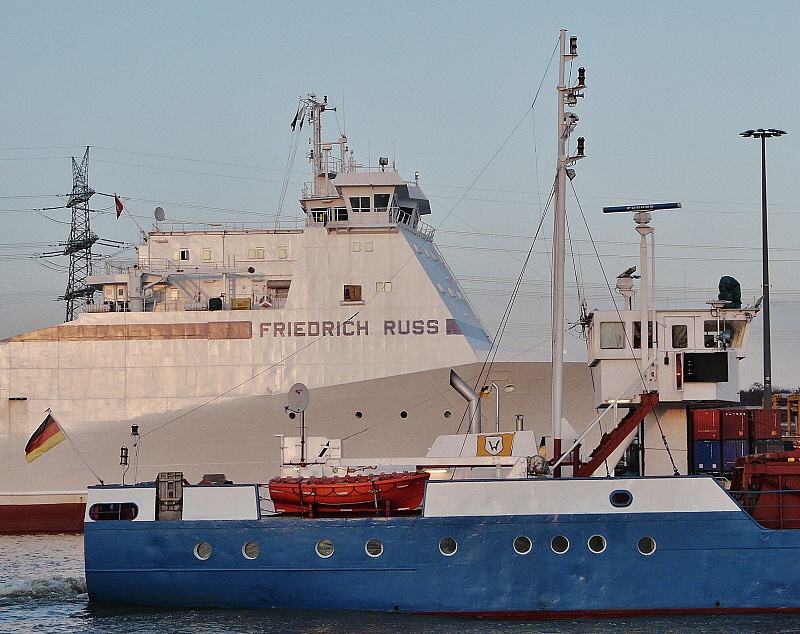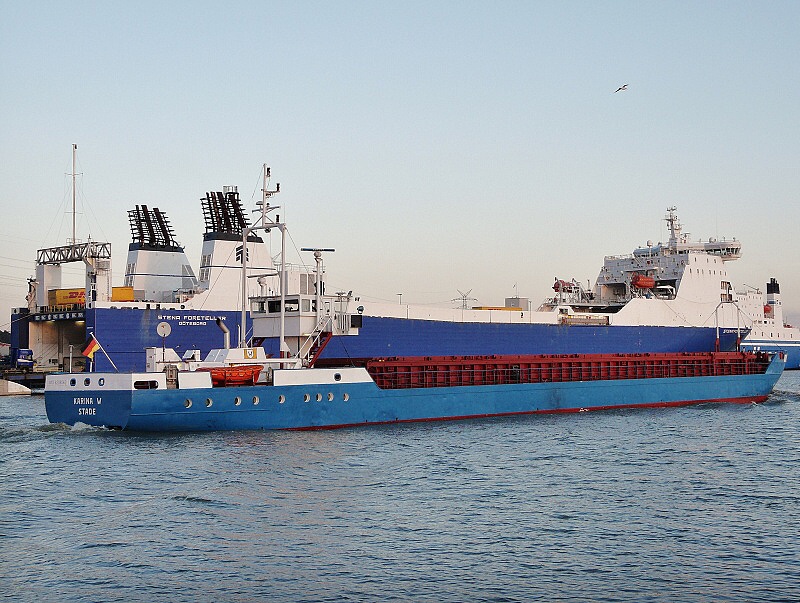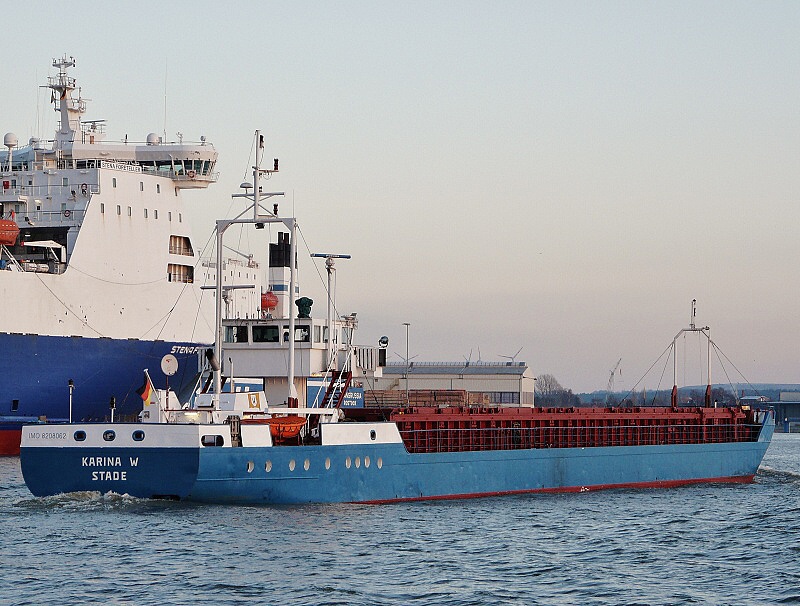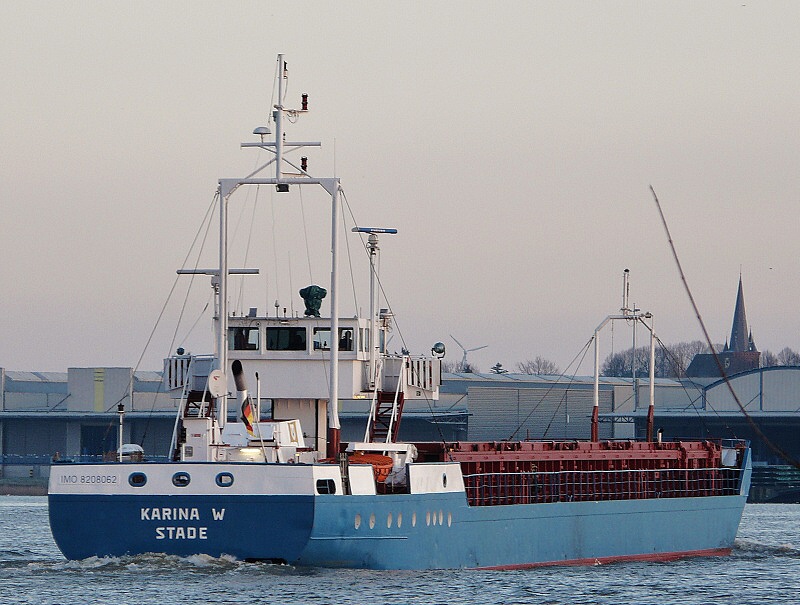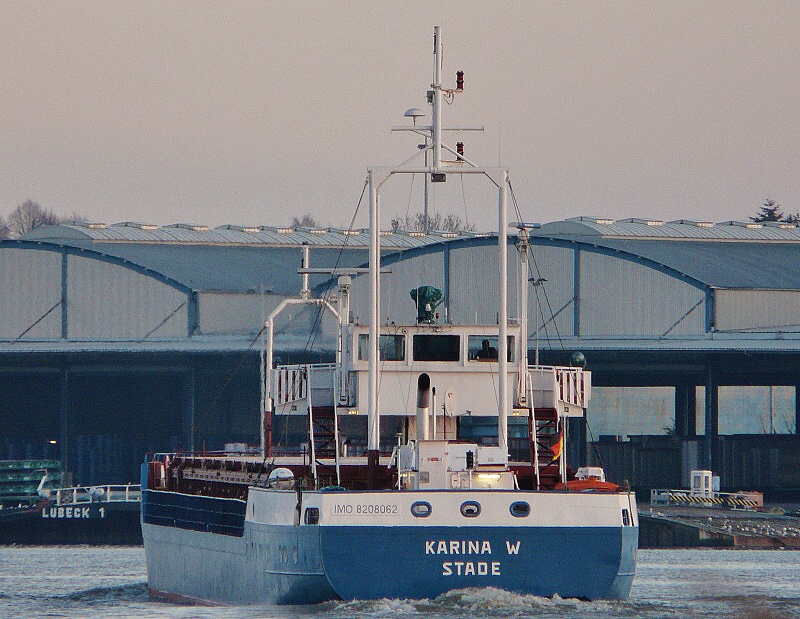 Kurz vorher zeigte sich die MS STENA FORETELLER im allerletzten Sonnenschein des Tages
:
Bilder von u.a. den Ereignissen am Lehmannkai 3 gibt es von Nordlicht im Forum.
Viele Grüsse
Waterclerk