Guten Abend
Auf dem Weg nach Lübeck sind zur Stunde:

Linie:

Tramp:
MS SABINA (akt. Pos. zw. Gotland und Öland, ETA 25.07., 14:00)

Über Nacht liegen folgende Schiffe im Hafen:
MS FINNCLIPPER ( SFZO, Sweden, 188 m, IMO 9137997 ) am Lehmannkai 2

MS MAUREEN S ( P3FN8, Cyprus, 88 m, IMO 8509820 ) am LMG-Kai

MS MEREL V (PHDK, Netherlands, 82 m, IMO 9279056 ) am Lagerhaus Lübeck

MS LEESWIG ( V2GF, Antigua and Barbuda, 89 m, IMO 9139335 ) am Lehmannkai 1

MS AFALINA ( LYRQ, Lithuania, 105 m, IMO 8820092 ) am Konstinkai
MS FRIEDRICH RUSS ( V2NC, Antigua and Barbuda, 154 m, IMO 9186417 ) am Nordlandkai Anl. 4

Auflieger im Hafen:

MS STENA HIBERNIA ( PFSP, Netherlands, 143 m, IMO 9121637 ) am Lehmannkai 2 Querpier
"Leichte Abstimmungprobleme" gab es scheinbar heute Abend beim Anlegen der beiden Binnenschiffe RENATE (zuerst links im Bild) und HEINER am Lagerhaus Lübeck…hier die Bilderabfolge: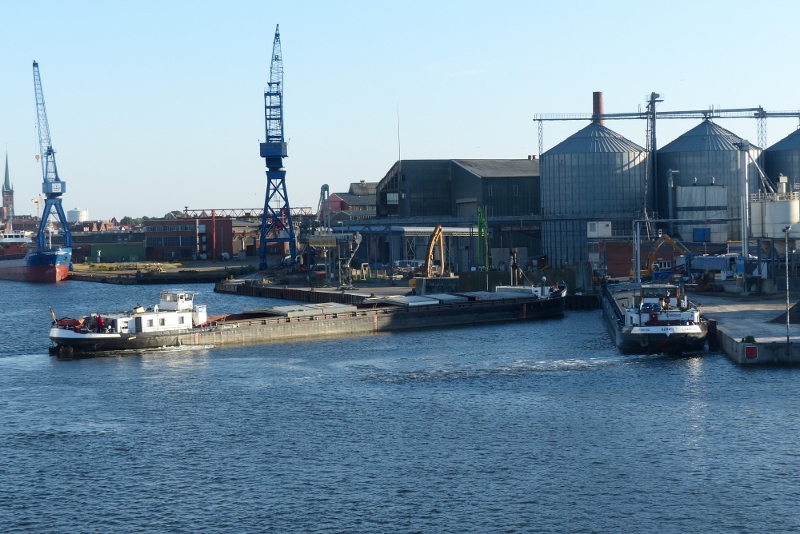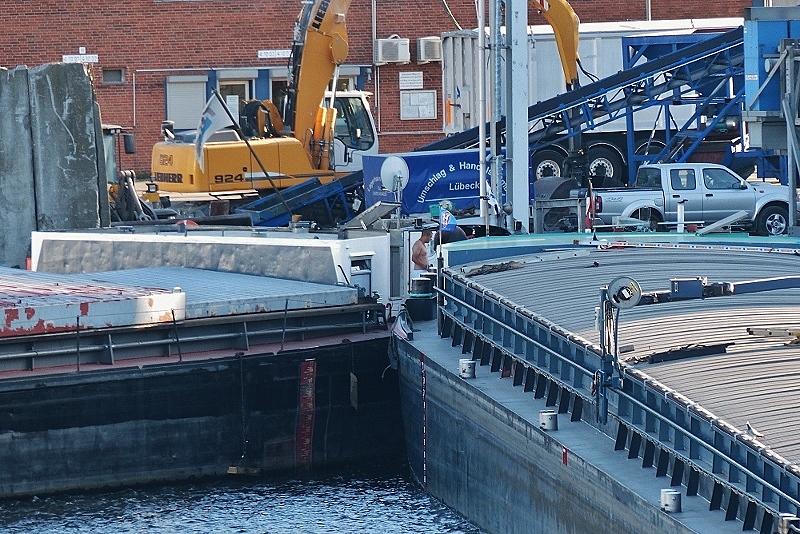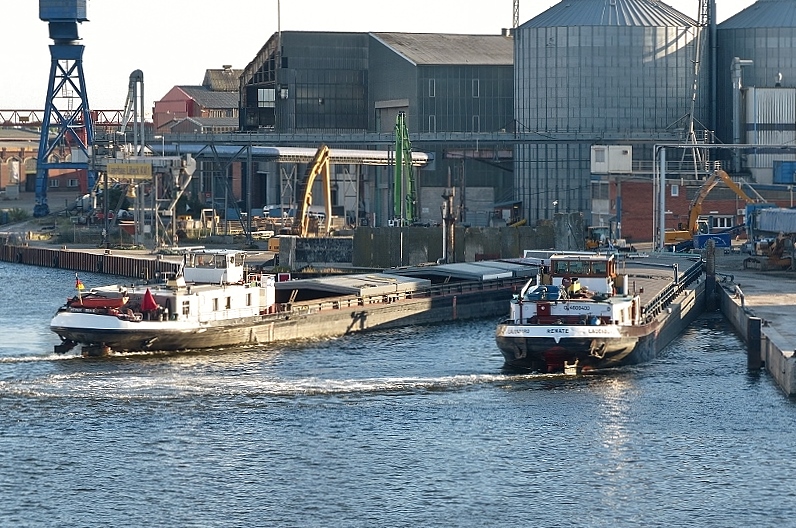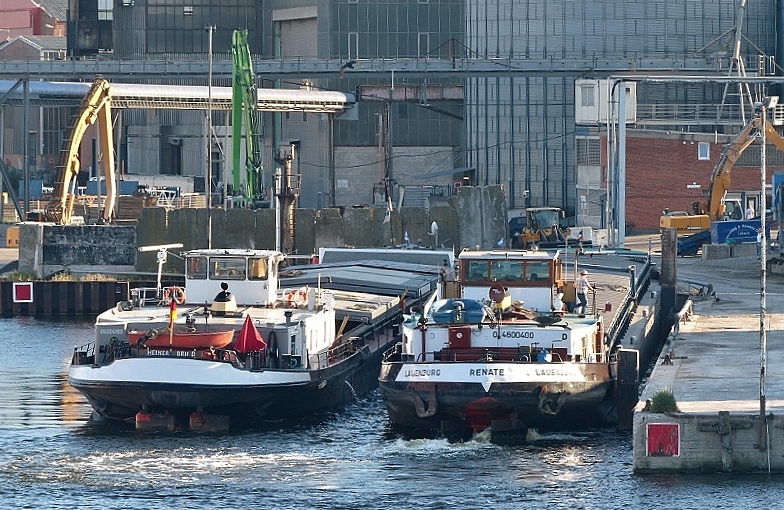 Am Abend lief die MS MEREL V mit einer Ladung Dünger nach Lübeck ein…um 19:45 Uhr passierte sie die Eric-Warburg-Brücke und absolvierte vorm Liegeplatz am Lagerhaus Lübeck eine perfekte Drehung: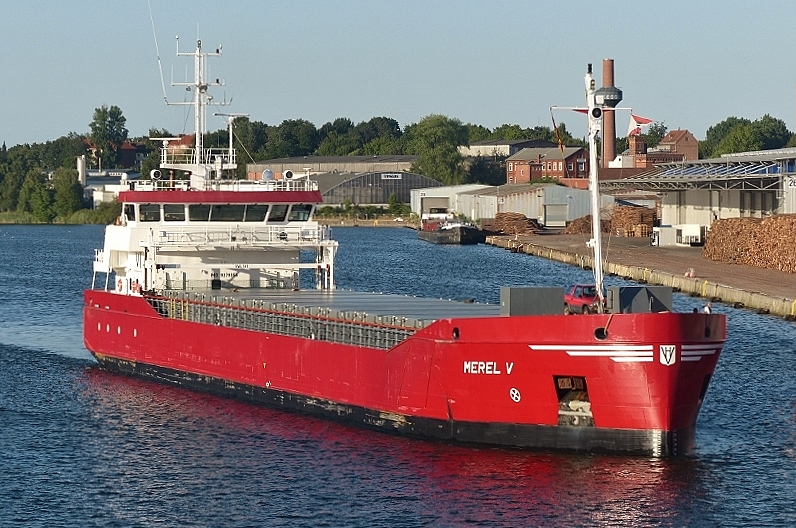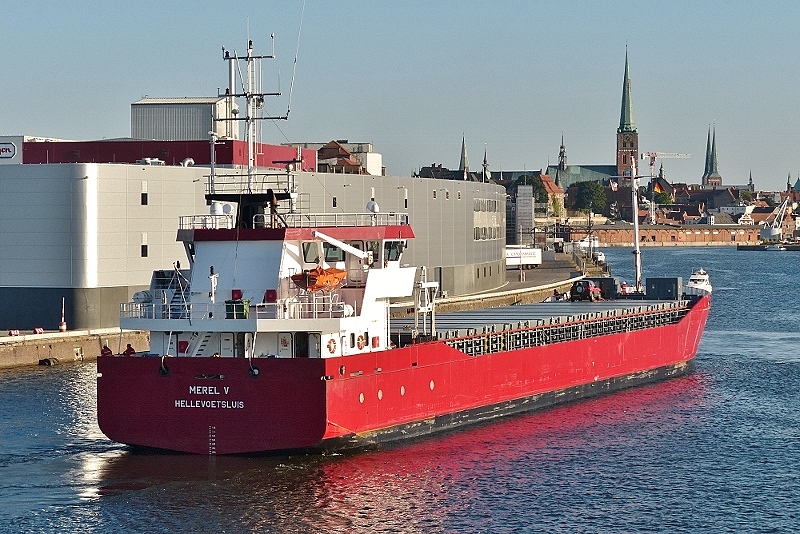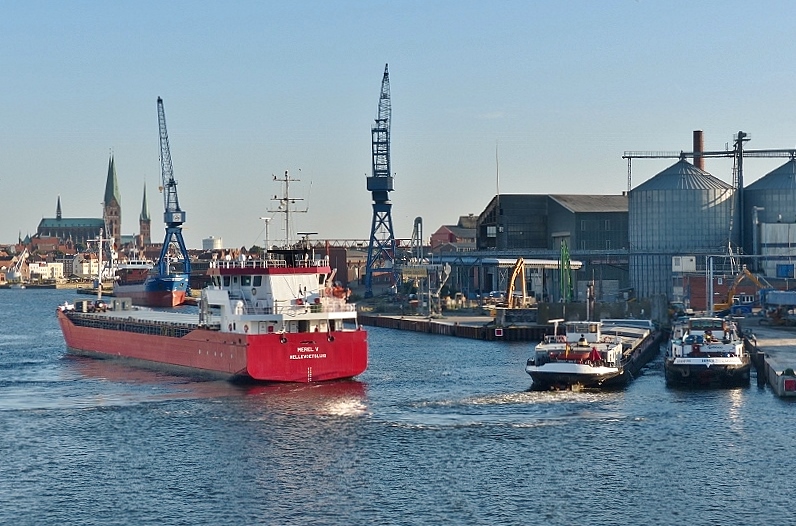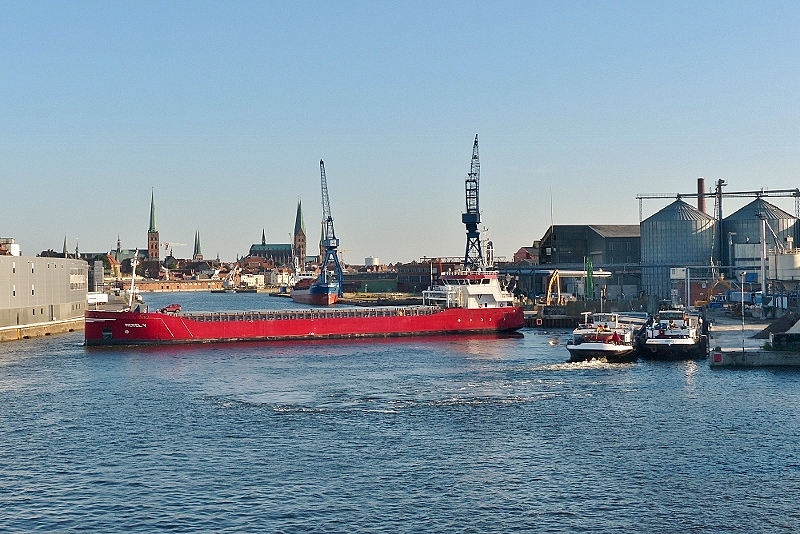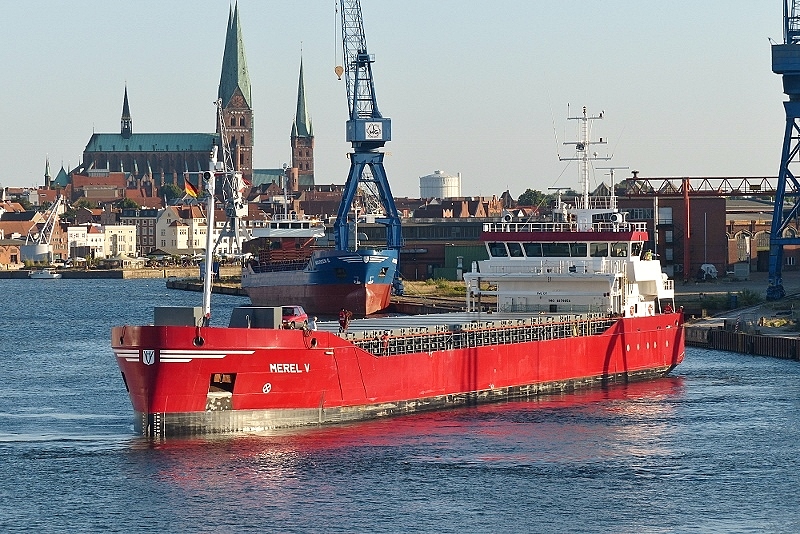 Alle Bilder freundlichst von Skandi zur Verfügung gestellt…Danke Georg!!!
Viele Grüsse
Waterclerk (z.Zt. Frankfurt am Main)