Guten Abend 🙂
Auf dem Weg nach Lübeck sind zur Stunde:
Linie:
Tramp:
MS WILSON DALE

MS EEVA G (akt. Pos. zw. Öland und Gotland, ETA 21.03., 06:00)
MS SONORO (akt. Pos. Vallvik ab, ETA 22.03., 06:00)
MS VÄSTERBOTTEN (akt. Pos. Örnsköldsvik ab, ETA 22.03., 17:00)
Über Nacht liegen folgende Schiffe im Hafen:
MS ELEONORA ( V2EP7, Antigua and Barbuda, 115 m, IMO 9393785 ) am Lehmannkai 1
MS GLOBIA ( J8B2794, St. Vincent and the Grenadines, 66 m, IMO 7823334 ) bei Nordgetreide
Am Nachmittag lief die MS ELEONORA mit einer Ladung Zellulose nach Lübeck ein…gegen 15:30 Uhr legte sie am Lehmannkai 1 an: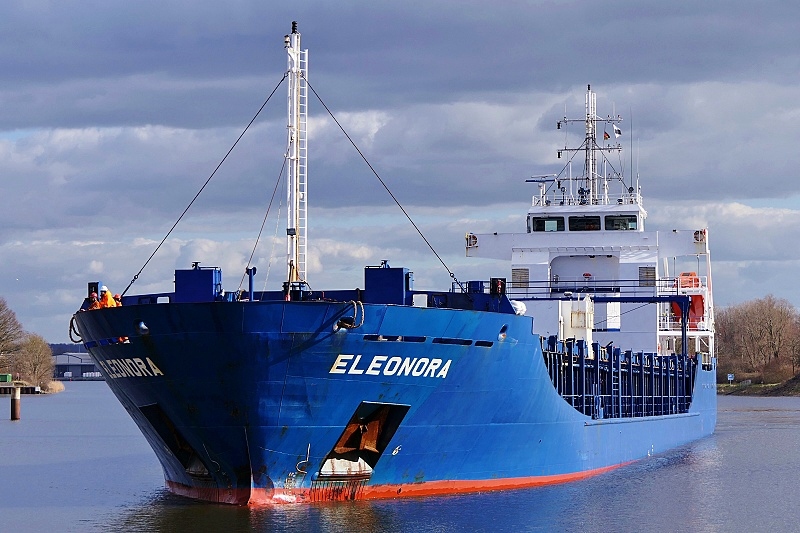 Auch heute hat sich mein Spotterfreund Malte Classens das Geschehen angeschaut und überliess dem Port-Diary diese Aufnahme…vielen Dank dafür 🙂 .
Viele Grüsse
Waterclerk