Guten Abend 🙂
Auf dem Weg nach Lübeck sind zur Stunde:
Linie:
MS SOLONG, MS BORE BANK, MS TAVASTLAND

Tramp:
MS NORD EXPLORER

MS NORDIC ERIKA (ETA spät)

MS ÖSTERBOTTEN (akt. Pos. nordwestl. Gotland, ETA 01.06., 07:00)
MS DOLFIJN (akt. Pos. Höhe Den Helder, ETA 01.06., 16:00)
Über Nacht liegen folgende Schiffe im Hafen:
MS GLOBIA ( J8B2794, St. Vincent and the Grenadines, 66 m, IMO 7823334 ) bei Nordgetreide
MS HAFNIA SEA ( 2AMH9, United Kingdom, 187 m, IMO 9357602 ) am Seelandkai
Bei Nordgetreide liegt weiterhin die MS GLOBIA etwas kopflastig am arbeitsfreien Feiertag: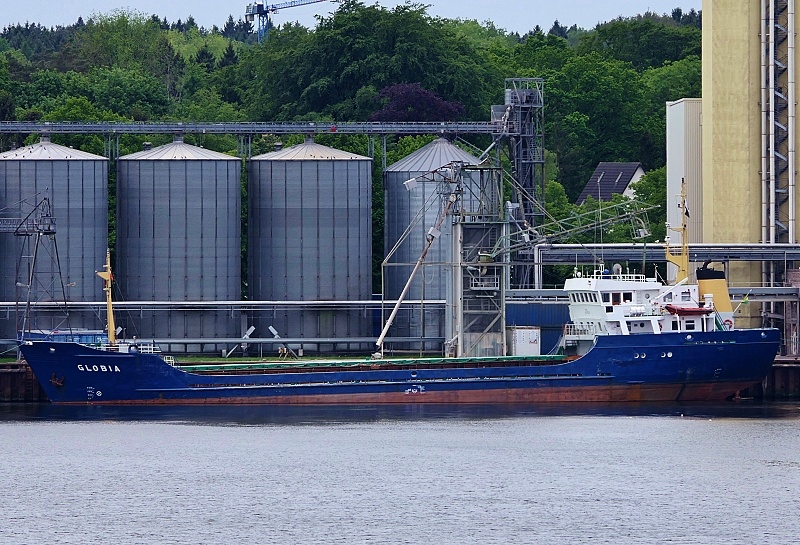 Am Vormittag gegen 11:00 Uhr passierte die ausgehende MS VANQUISH den Lehmannkai 2 in Richtung Halmstad…:
…während bei der MS HAFNIA SEA die Heckklappen geschlossen wurden und sie kurze Zeit später zum Laden am Freitag  an den Seelandkai verholte:
Vor Ort war mein Spotterfreund Malte Classens im Einsatz und liess dem Port-Diary diese Aufnahmen zukommen…Vielen Dank 🙂 .

Viele Grüsse
Waterclerk