Guten Abend
Auf dem Weg nach Lübeck sind zur Stunde:
Linie:
Tramp:
MS MILLERNTOR (von Wismar)

MS SONORO (akt. Pos. noch in Vallvik, ETA 06.11., 07:00)

Über Nacht liegen folgende Schiffe im Hafen:
MS SCANLARK ( J8B3399, St. Vincent and the Grenadines, 75 m, IMO 8505915 ) bei Nordgetreide
MS YANGTZE DIGNITY ( VRJW5, Hong Kong, 180 m, IMO 9584217 ) am Rautenbergsilo
MS JÜTLAND ( DFZX, Germany, 88 m, IMO 9142497 ) am Lagerhaus Lübeck
MS JÜTLAND ( 5BAN5, Cyprus, 120 m, IMO 9277345 ) am Lehmannkai 1
MS CORONA SEA ( 2AGT5, United Kingdom, 187 m, IMO 9357597 ) am Seelandkai
MS FINNSKY ( OJOZ, Finland, 218 m, IMO 9468906 ) am Nordlandkai Anl. 2
MS CAPELLA ( ZDGT8, Gibraltar, 89 m, IMO 9190171 ) bei Brüggen
Besuch/Überlieger/Auflieger:
Am Vormittag machte die MS LILL zum Laden einer Partie Rundholz für Hundested am Lehmannkai 4 fest: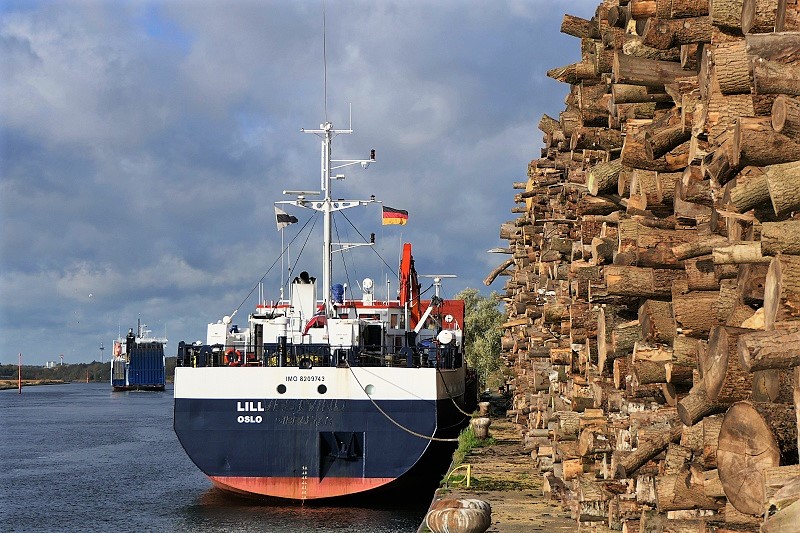 Zur gleichen Zeit gegen 09:50 Uhr verholte die MS SEAGARD vom Seelandkai zum Nordlandkai Anl. 4: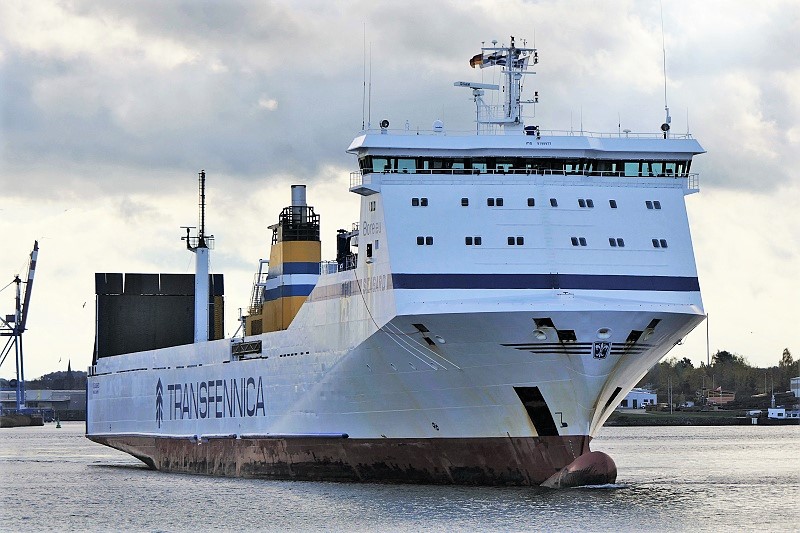 Das Arbeitsschubboot MS LUBA war mit Schubleichter TVII ebenfalls unterwegs:
Heute war mein Spotterfreund und Hafenprofi Malte Classens unterwegs und stellte dem Port-Diary seine Aufnahmen zur Verfügung…lieben Dank
.
Viele Grüsse
Waterclerk