Tages-Archive:
5. November 2023
Guten Abend
Auf dem Weg nach Lübeck sind zur Stunde:
Linie – Ro-Ro/Container:
MS CORONA SEA, MS SEAGARD

Tramp:
MS BULKNES (von Kiel)
MS KAILI (akt. Pos. zw. Tallinn und Gotland, ETA 07.11., 21:00)
Über Nacht liegen folgende Schiffe im Hafen:
MS GLOBIA ( J8B2794, St. Vincent and the Grenadines, 66 m, IMO 7823334 ) bei Nordgetreide
MS ANNA LEHMANN ( V2BC8, Antigua and Barbuda, 90 m, IMO 9225562 ) am Lehmannkai 1
MS DELAMAR ( 5BJJ5, Cyprus, 88 m, IMO 9528500 ) am Lehmannkai 2
Besuch/Überlieger/Auflieger/Reparatur:
MS THULELAND ( SKEI, Sweden, 191 m, IMO 9343261 ) am Schlutupkai 2

Gegen Mittag lief die MS ANNA LEHMANN nach Lübeck ein…gegen 11:45 Uhr passierte sie die Travemünder Nordermole auf dem Weg zum Lehmannkai 1…:
…um 12:30 Uhr tauchte sie vor Schlutup auf…:
…und zehn Minuten später passierte sie den Lehmannkai 2 und die vom Seelandkai ausgehende MS BORE SEA:
Gegenüber bei Nordgetreide lag weiterhin die MS GLOBIA: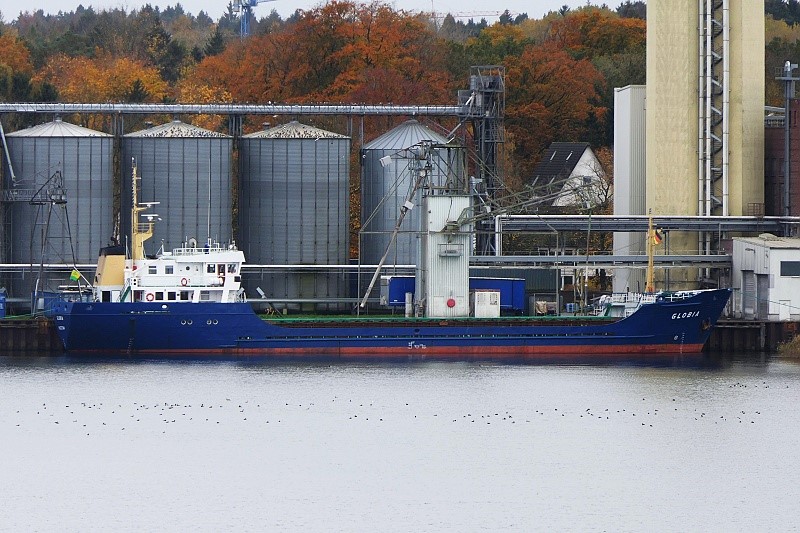 Heute waren wieder meine beiden Spotterfreunde unterwegs…Malte Classens war am Lehmannkai 2 und in Travemünde, während sich Bernd in Schlutup aufhielt…vielen Dank euch beiden für die dem Port-Diary zur Verfügung gestellten Aufnahmen
.

Viele Grüsse
Waterclerk