Guten Abend
Auf dem Weg nach Lübeck sind zur Stunde:
Linie: MS TRANSEUROPA, MS MIDAS, MS LANDY, MS GENCA

Tramp: MS LENE D, MS HAVFRAKT (akt. Pos. zw. Stavanger und Kristiansand, ETA 26.02., 16:00), MS LAVINIA (akt. Pos. Klaipeda ab, ETA 26.02., 22:00)

Über Nacht liegen folgende Schiffe im Hafen:


MS ALTELAND

( V2FX2, Antigua and Barbuda, 114 m, IMO 8922010 ) bei der LMG


MS JAN D

( V2DO8, Antigua and Barbuda, 90 m, IMO 9013000) am Lagerhaus Lübeck

MS SEAGARD

( OJIW, Finland, 153 m, IMO 9198977 ) am Nordlandkai Anl. 4

MS PAULINE RUSS

( V2OF, Antigua and Barbuda, 154 m, IMO 9198989 ) am Seelandkai

MS BLUE LION

( V2DN4, Antigua and Barbuda, 115 m, IMO 9454838 ) am Lehmannkai 3

Heute hat die MS KARINA W an der Roddenkoppel Holz geladen…hier eine Archivaufnahme vom Ablegen am 28.01.2012 vom selben Ort mit gleicher Ladung: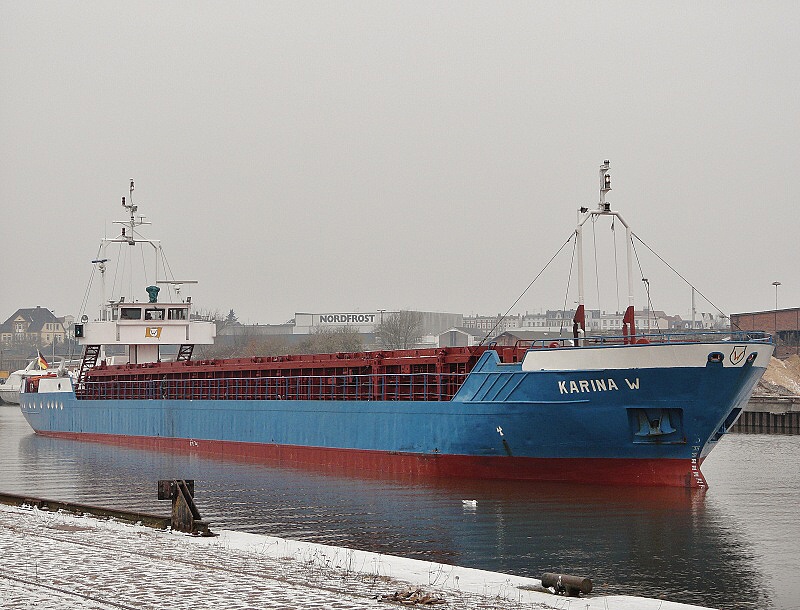 Weitere interessante Bilder vom Tage von Nordlicht im Forum
.
Viele Grüsse
Waterclerk
(z.Zt. in Frankfurt am Main
)